Reading time ( words)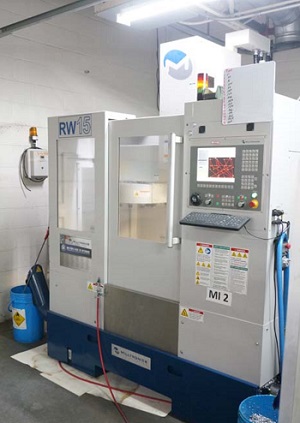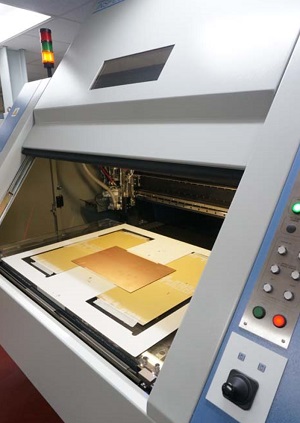 Compliance & Process Improvement
American Standard had 20 primary procedures that had to be scrubbed and upgraded to comply with AS9100. There were also several new processes that had to be created as there is no requirement in ISO. The next month was spent in what I call the "discovery stage," as every procedure, form, checklist, log, work instruction, flowchart, etc. in the QMS had to be accounted for and evaluated for inclusion going forward. The next three months were spent in the process review and improvement stage. Every procedure was reviewed with the process owner with two goals in mind: 1) Upgrading to AS9100 compliance, and 2) Improving the process. This is a critical activity if a company wants to maximize the benefits of any quality system upgrade. Using the system to improve operational performance is the "right approach," as opposed to merely as a sales tool. At the end of the day, American Standard's quality management system looks vastly different from the ISO version, with commensurate results.
Results
American Standard has realized operational improvement in every critical performance metric. Yields, customer satisfaction and employee morale are up, warranty costs and rework are down. In the advanced technology arena that ASC dominates, these improvements go right to the bottom line.
What are American Standard Employees Saying About AS9100?

John Rupp, Quality Systems Manager:
Some of the crucial things that I learned during our implementation of AS910 are:
Our staff is very culturally diverse
It's all about the relationships with the entire staff
To have the ability to readjust yourself to who you are interacting with so they will have a better understanding of what I had to share
To demonstrate cause-and-effect to relate situations from their personal lives to their daily jobs
Using opportunity to motivate our workforce to achieve our collective goals and ultimate success of the AS9100 project
Then finally, to understand that everyone at work are internal customers to one another. Once we satisfy each other as internal customers, our outside customers will be satisfied too. Everyone at ASC is the hands and feet of our QMS
(Author's note: A special recognition of appreciation to John, ASC's quality system quarterback, whose relentless focus and drive directly correlated to our collective success.)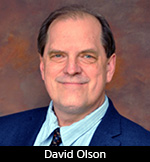 Dave Olson, VP of Operations:
After going through AS9100 with other companies, I was pleased to see ASC take this on, for the following reasons:
If you believe that the most important part of your job is driving continuous improvement, AS9100 is your friend
Systems management in every aspect of your organization is key to your long-term success. AS9100 demands complete quality systems to be in place and functioning
People are our most valuable asset; whatever tools that help our people become more knowledgeable and invested in our company is a large part of making great products for our customers
AS9100 cannot be delegated and only applied to the workforce. Everyone is held accountable! Risk management is one area that is being evaluated daily now at ASC, and the payback has been tremendous, especially with some of the crazy technologies we are asked to build.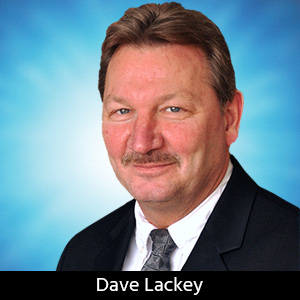 Dave Lackey, VP of Business Development:
Taking on the challenge of achieving AS9100 at ASC was particularly important to me for the following reasons:
The most successful way to maintain an exceptional quality system is by involving the entire organization. AS9100 is not just a certificate you hang on the wall; it is a way of running your business
Being AS9100 compliant requires risks to be looked at and evaluated right from the quote stage. This is important to not only get the pricing right, but to position us to be successful in meeting customer needs before ever receiving an order
Being in sales, having AS9100 as a quality achievement sends the message to our customers that we are serious about quality. It also helps in opening doors to new opportunities. A potential customer knows they are dealing with a world-class company that has invested in its people and overall organization

Anaya Vardya, CEO:
Achieving our AS9100 is a very important milestone for us here at American Standard. I like the idea that everyone on our team was dedicated to accomplishing this common goal. Taking this journey has not only made our company stronger but it has made our team stronger. This was a good experience for all of us and I am grateful that everyone pitched in and made it happen.
In closing, I would personally like to thank American Standard's Leadership Team and employees for their relentless dedication to the transition, unquestioned support, and hundreds of hours of collaboration time spent hammering out a system that would work in their business environment.
Share
Print
Suggested Items
08/03/2020 | Dan Beaulieu, D.B. Management Group
It's always fun to talk with a company that can do something different—in this case, ultra-heavy copper PCBs, meaning over 20-ounce copper. Wanting to know more, Dan Beaulieu talked to Aurora Circuits Director of Business Development Thad Bartosz.
07/30/2020 | I-Connect007 Editorial Team
Alex Stepinski and Whelen Engineering caught everyone's attention a few years ago when they opted to make their own PCBs in an innovative captive facility: GreenSource Fabrication. Now, with the recent purchase of an equipment manufacturer, Alex is helping to design whole factory solutions for OEMs who are interested in bringing PCB fabrication in-house.
07/16/2020 | I-Connect007 China Team
Recently, the China Electronic Circuit Industry Association (CPCA) invited Dr. Shiuh-Kao Chiang from Prismark to present an online video report regarding the current and future impact of the current epidemic on the global electronic circuit industry. The I-Connect007 China Team attended the presentation, and the following report summarizes some of Dr. Chiang's remarks.