Reading time ( words)
ICT technical director Bill Wilkie is well-known for choosing notable venues for Institute of Circuit Technology events, and his choice for this year's Annual Symposium was the National Motor Museum, located in the village of Beaulieu in the heart of the New Forest, a national park in the county of Hampshire in Southern England. The region is known for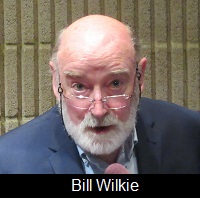 its heathland, forest trails and native ponies. The museum houses a collection of around 250 vehicles manufactured since the late 1800s and was established in the 1950s by Lord Montagu of Beaulieu as a tribute to his father, a pioneer of motoring in the United Kingdom.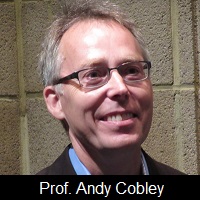 Introduced by ICT chairman Professor Andy Cobley, the principal theme of the symposium was advances in digital imaging technology, and he welcomed a distinguished audience of delegates that epitomised the "Who's Who" of the UK PCB industry.
Born locally, Professor Cobley was proud of the industrial heritage of the area, making particular mention of Supermarine Aviation Works, the aircraft manufacturer that produced the Supermarine Spitfire fighter as well as a range of seaplanes and flying boats and the engine that powered the land-speed record-breaking Golden Arrow.
He took the opportunity to give an update on the progress of the Maturolife project, led by his team at Coventry University and aimed at producing an innovative assistive technology with sensors integrated into fabrics and textiles. Key objectives were to develop a method for selective metallisation of textiles, and to replace traditional palladium catalyst with a lower-cost copper nanoparticle catalyst. A copper nanoparticle catalyst produced at Coventry University had been successfully used in the electroless copper plating of polyester fabric.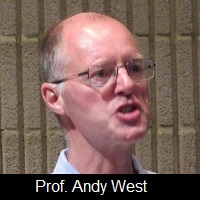 Professor of Intelligent Systems at Loughborough University, Andy West gave the keynote presentation, focused on Industry 4.0 in electronics manufacture. His multi-disciplinary Embedded Integrated Intelligent Systems research group at Loughborough was engaged in a wide range of projects developing the tools, methods and value of applying adaptive embedded systems in manufacturing, healthcare and sport. "What you put into the digital space has to link to some sort of knowledge that makes the business run better!" He stressed that information and communication tools were strategically important key technologies to enable current and next generations of manufacturing, and that knowledge management and methodologies were required to support design through to production with embedded intelligence, continuing through operational life and service and eventually end-of-life and re-birth into new products and processes.
Professor West referred to the study, commissioned by the IMPULS Foundation of the German Engineering Federation which offered an on-line self-check to determine a company's level of readiness for Industry 4.0, identifying areas where it was already well prepared, and where there was room for improvement. The 4th Industrial Revolution was based on cyber-physical systems and Professor West gave many examples of control and monitoring by embedded sensors and actuators, interactions between physical and software components, advanced analytics, visualisation and prediction algorithms.
His group was very keen to cooperate with industry and had worked closely with an automotive manufacturer on the implementation of intelligent systems, finding it preferable to work in a factory environment rather than a laboratory in order to get closer to reality and achieve more rapid feedback of meaningful observations. The group had also experimented with embedded RFID and sensors in PCBs and SMT assembly equipment as a demonstration of intelligent systems in electronics manufacturing.
And a specific example of a project that presented a business opportunity with environmental benefits was a novel cyber-physical system providing flexible, adaptable control of the refurbishment of waste electrical and electronic equipment, mobile phones in this instance. The outcome was visibility of traceability and process data for customer and processor, confidence that the end user got a working device, confidence for the supplier that sensitive data had been erased, and confidence for the processor that maximum value had been extracted.
"Fast and Fine" was the title of the presentation by Neil Chamberlain, Polar Instruments' European sales manager, who discussed the signal integrity challenges of fine lines and high-speed signalling. He emphasised the significance of copper profiles and conductor geometry in high-speed applications. Whereas at the 50–60Hz frequencies typical in electric power transmission the cross-section of the cable was calculated to minimise energy loss through resistance heating, signal lines operating at GHz frequencies exhibited a "skin effect," where most of the signal was carried in a thin surface layer of the conductor. For low frequencies the skin depth was several millimetres, but for example at 2GHz, it was as little as two microns. "Most of it is carried in the roughness!" he declared, referring to the bonding treatments applied to electrodeposited copper foil during its manufacture and during multilayer PCB fabrication. To illustrate this, he quoted the IPC definition of roughness for very-low-profile foil (5.2 microns maximum), and ultra-low-profile foil (no maximum stated but typically about 2 microns).
The PCB designer needed the facility to simulate roughness with an effective modelling tool. With reference to the assertion of George P. Box: "All models are wrong, but some are useful," Chamberlain commented that even the best modelling tools were of no use unless the designer could incorporate some meaningful numerical values. He described the 3-D "pile of cannonballs" concept developed from the "snowballs" theory demonstrated by Paul Huray, to predict the additional power losses associated with copper roughness, which gave good correlation with observed measurements for rough microstrip lines. But there remained the need for a known standard, and Chamberlain cited Segal's Law: "A man with a watch knows what time it is. A man with two watches is never sure." The fallacy was that the man with one watch could not be sure he knew the right time unless he had a standard to compare it with, because otherwise he had no way of identifying error or uncertainty. And the same applied in the case of the man with two watches—unless he had a point of reference, there were risks in making decisions based on conflicting information.
Chamberlain demonstrated the differences in insertion loss figures obtained by different modelling methods and commented that when lines were very fine or very long, the DC resistance of the line could not be ignored when measuring its true impedance. A technique known as Launch Point Extrapolation could now be used to compensate for the effects of series AC and DC resistance and achieve a closer match between lossless field solver models and measurements on thin copper or fine line PCBs.
Share
Print
Suggested Items
11/29/2019 | I-Connect007 Editorial Team
Peter Brandt, director of sales for Europe and Japan at atg, sits down with Pete Starkey and Barry Matties, gives his views on market requirements and testing technologies, and explains how flying probe testing is becoming the industry standard at all levels of production—and in many cases, the only practicable solution.
11/22/2019 | Kelsey Smith, All Flex
Many of the issues that arise when using a flex circuit come from a lack of knowledge about how to properly design one, especially when the circuit is required to bend. Many novices will design a circuit that calls for bending the flex in too tight of a bend radius, which can cause damage to the circuit and lower the reliability of the end product. This series of articles will focus on the seven key aspects to consider when designing for maximum durability and maximum "flexibility".
11/08/2019 | Nikolaus Schubkegel
As a general rule, the tack-dry temperature should be as low as possible; in other words, it should only be as high as necessary. If the temperature is too low, the evaporation rate for the solvent will be to slow, and the solder mask will not dry in a reasonable amount of time. If the temperature is too high, however, the dry time certainly will be excellent, but it could create a solder mask lock-in with repercussions by the developing time.