Reading time ( words)
AltiumLive 2018 San Diego is now in the history books. This is the second annual AltiumLive (North America), and it was even better than the first. With nearly 300 hundred participants, from all parts of the country and industry, the event was a huge success.
The event took place in San Diego, California at the Lowes Coronado Bay Resort. Located right on the water, the venue was perfect. The attendees were provided excellent meals throughout the entire event and the views were spectacular.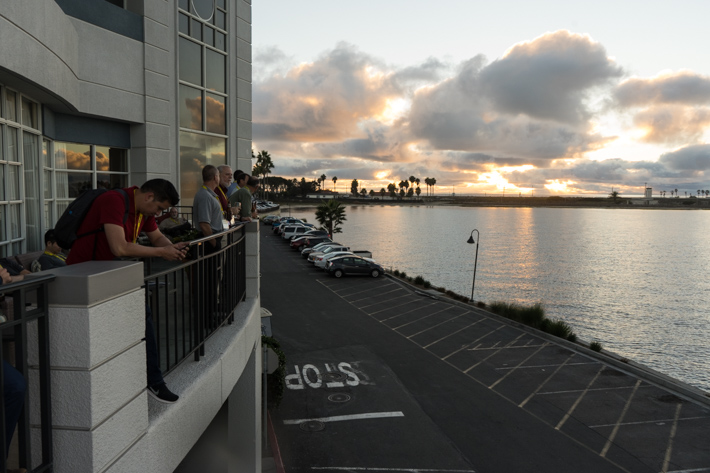 The Navy even flew a few WWII-era airplanes past during dinner one night.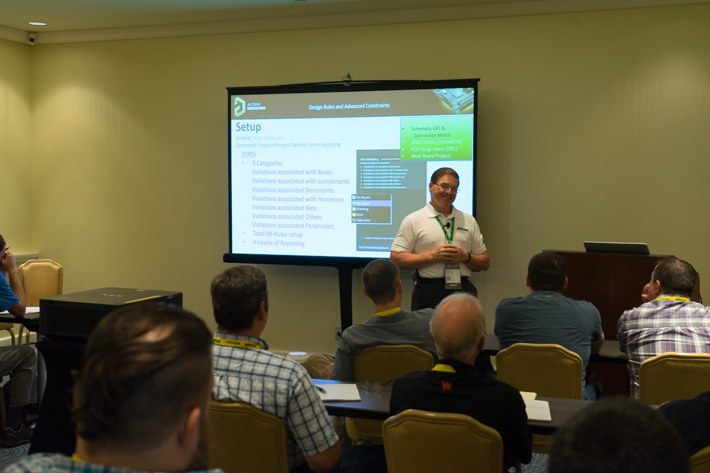 On the first day, Altium users attended University Day classes to strengthen their Altium tools skills.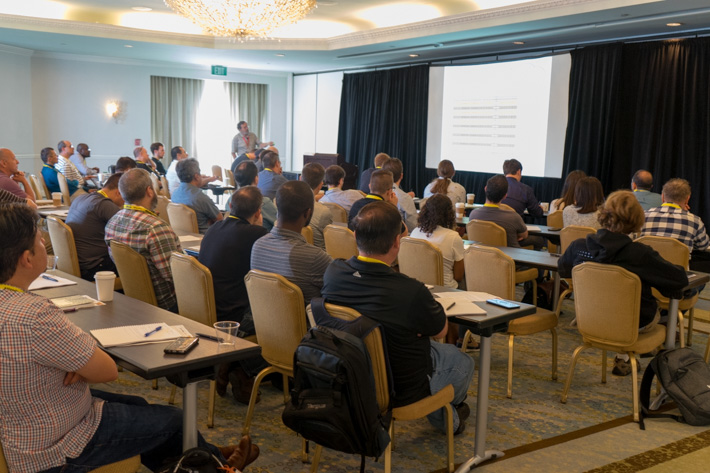 Share
Suggested Items
12/03/2018 | Kelly Dack, CID+, EPTAC
Working for an EMS provider, I am often asked to make sense of customers' PCB design data packages that must be audited for completeness and manufacturability. Quite often, EMS operations receive data to produce a PCB design and begin the auditing process, only to be called off due to customer changes. Sometimes the data is incomplete, or it is missing one or more of the data files required to fabricate the PCB at the supplier. There are also occasions where a customer has sent files that were supposed to be the updated version but were not changed at all.
11/29/2018 | Andy Shaughnessy, Design007 Magazine
GreenSource is the first new captive shop in American in decades, and one of the first waste-free board shops as well. The CAM engineers all work remotely, and they can launch a job without ever entering the facility. I spoke with JanNell Taylor and Andy Schilloff, who work at the CAM office in New York. We discussed what it's like working for a company that plays by its own rules, and what they're doing to get ready for the day GreenSource goes commercial
11/14/2018 | Andy Shaughnessy, Design007 Magazine
Max Seeley, senior electrical, PCB, and manufacturing engineer with 3M, was an instructor at the first AltiumLive event in 2017, and he made a return visit to this year's event in San Diego. I asked Max why he decided to come back to AltiumLive this year and to share the story of his rather circuitous journey into PCB design, which included a turn as a custom aquarium builder. Everyone in PCB design has a different backstory.