Reading time ( words)
AltiumLive 2018 San Diego is now in the history books. This is the second annual AltiumLive (North America), and it was even better than the first. With nearly 300 hundred participants, from all parts of the country and industry, the event was a huge success.
The event took place in San Diego, California at the Lowes Coronado Bay Resort. Located right on the water, the venue was perfect. The attendees were provided excellent meals throughout the entire event and the views were spectacular.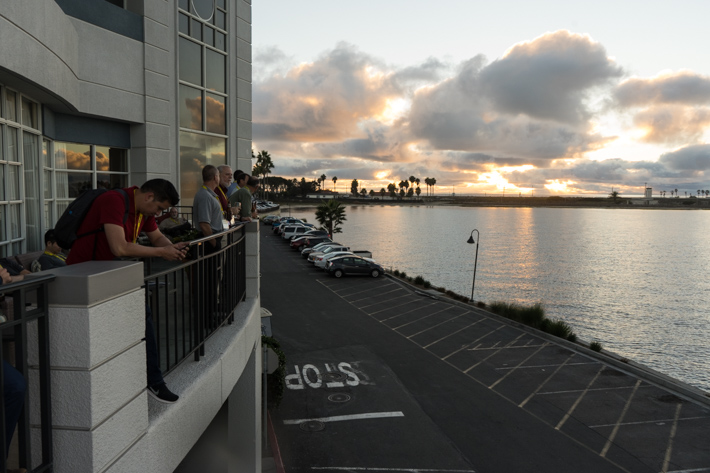 The Navy even flew a few WWII-era airplanes past during dinner one night.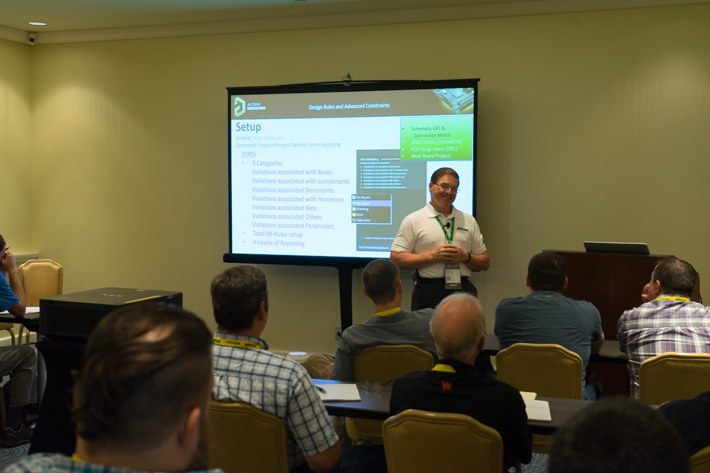 On the first day, Altium users attended University Day classes to strengthen their Altium tools skills.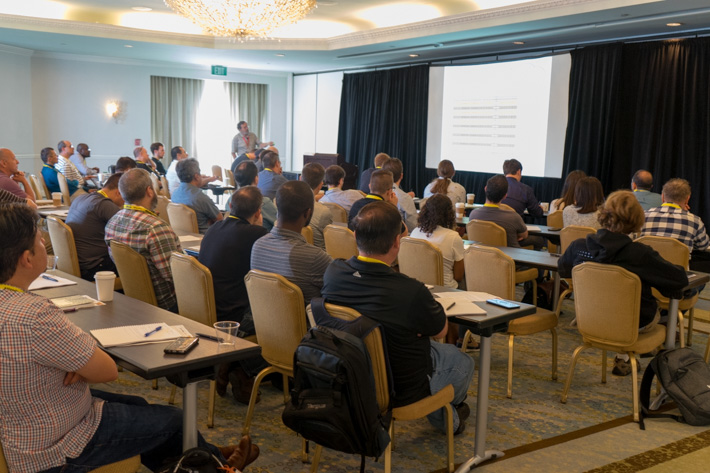 Share
Suggested Items
10/03/2018 | Andy Shaughnessy, Design007 Magazine
This week, Altium Designer 19 will be officially launched to the public during AltiumLive, which takes place October 3-5 in San Diego. I asked Altium COO Ted Pawela to give us a preview of Altium Designer 19, and to explain how AD19 fits in with the company's long-term plans. He also discusses Altium Live's plan to provide PCB design content that is not vendor-specific to help support the entire industry, not just customers.
10/03/2018 | Andy Shaughnessy, Design007 Magazine
When AltiumLive launched last year, John R. Watson, CID, of Legrand signed up as an instructor. He'll be presenting at this week's AltiumLive in San Diego as well. I spoke with John recently about his AltiumLive class, and the state of PCB design. He also discussed a few tricks for designing boards with components that are currently on an 80-week lead time, and why this problem is likely to get worse before it gets better.
10/10/2018 | Pete Starkey, I-Connect007
After an extreme summer heat wave had left trees dehydrated and struggling to morph into their customary display of reds and golds, the leaves were brown and brittle as the great and good of the UK printed circuit board industry crossed the bridge from the mainland of the south coast of England to Hayling Island for the autumn seminar of the Institute of Circuit Technology on September 20, 2018.