Reading time ( words)
Feinberg: You run the committee, and you're good at getting people to help. I know you've had help from Jack Fisher, and you've always talked me into getting involved, but would you do another one? This one has been a lot of work.
Weiner: I would consider it. It depends on the topic and my schedule. Right after this event, I was asked to be the keynote speaker at a major conference in Hawaii next February. It will be nice to have another warm "vacation day" during the winter.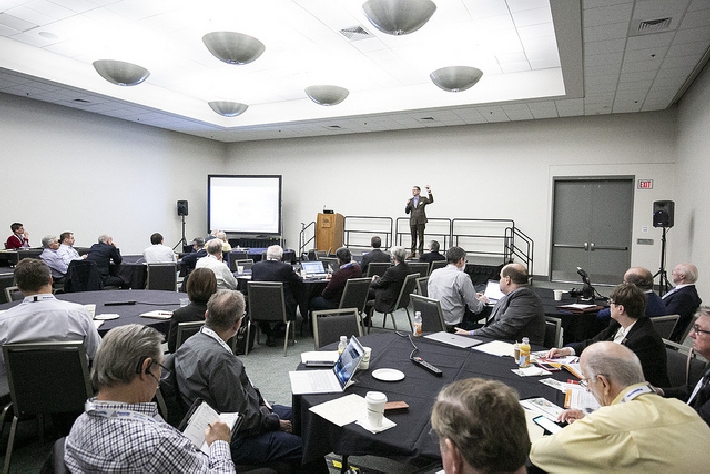 Feinberg: Poor thing! You're going to have a hard time turning that one down.
Weiner: I haven't been to Hawaii for nearly a decade, so my wife and I are looking forward to this one. We actually went there for our 50th wedding anniversary.
Feinberg: Going back to automotive electronics, it's one of the biggest opportunities for our industry over the coming years. Were you satisfied with the overall attendance?
Weiner: Well, yes and no, but that's kind of mixed. Attendance was about double that of the forum I chaired two years ago. I was disappointed to see that many that could have benefited from the program could not or did not attend due to another executive program on their schedule that conflicted with ours. As I mentioned earlier, several that attended the other program said they would have liked to attend ours but couldn't be in two places at once.
It's too bad that the EMS forum turned down an invitation to join us for part of our meeting because it would have benefitted EMS and OEM companies as well as fabricators. I sure would like to find out who turned it down because many of the EMS people I spoke to—including a member of the current IPC Board of Directors—stated they would also like to know who turned it down because they would have liked to have attended our session as well.
Feinberg: Those of us in attendance didn't realize that, but that was a big part of it. Also, the other event was relatively full, but as you said—you can't be in two places at the same time.
Weiner: Not in today's world.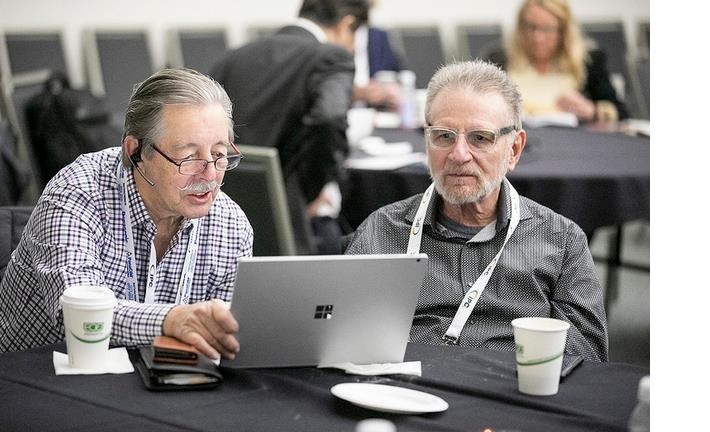 Feinberg: So, this forum and committee were something that the IPC Hall of Fame did. What are some other things that you think those of us in the Hall of Fame and are still involved in the industry could do to help the industry?
Weiner: I keep thinking about that on an ongoing basis, and frequently. First, we have to remember that the Hall of Fame group—and I'm calling it a group—is composed of individuals with different talents, bents, and experiences. So, it's difficult for all of them to get behind a single program. However, we should be able to join together to put a program on that brings the 125 fabricators or so that are not IPC members to the table for the benefit of all. It's valuable to hear updates on trends in the industry, materials, and technologies such as green manufacturing, and lowering costs. And something that we didn't get to discuss at the last Hall of Fame meeting was to establish a consortium of small companies to aid in continuing education, technology updates, yield improvement, and competitiveness. I think that's something we can all get behind.
Another thing we should all be moving towards is printed electronics, which are getting increased use in membrane RIFD devices and wearables. It was a major part of January's NEPCON show in Tokyo as well as automotive electronics. More and more of the companies that exhibited at IPC APEX EXPO are establishing divisions or putting significant efforts and dollars behind this type of activity. So, there are quite a few things that IPC members and Hall of Famers can participate in.
Again, one item that we can all help with is continuing education, which you have helped with in the past. Our newest member Hall of Fame member—Leo Lambert—has already stepped up to the plate. He's on the Board of Directors of the University of Massachusetts Lowell from where he graduated. When he learned about the IPC program to team up with 20 colleges and community colleges, he offered to bring that to them.
Feinberg: I completely agree. I'm very pleased with IPC's efforts over the last few years to expand in this area because it's so important. One of the things that I ask when I speak to some of the fabricators here in the U.S. is, "What are some of your needs?" One of the needs is more trained, talented people, and more young people to enter the industry. I hope that IPC's program will help accelerate that.
Weiner: Well, there are only about 200–250 fabricators left in the U.S. and 125 of them don't belong to the IPC. We still have to bring them in. When you think about it, the majority of the military boards purchased for defense are from companies under $20 million a year or less. Those are the companies that really need help learning how to manage their budgets, acquire equipment to stay up to date on processes and technologies, find ways of covering the security requirements in software, etc. Different members of the Hall of Fame group can bring a lot to the table.
Feinberg: I thought that the support that we get from IPC, particularly over the last six months, has been pretty good.
Weiner: It's improving.
Feinberg: It clearly improved over when we first started this program. Do you think you received good support from the trade press?
Weiner: I received fantastic support from two sources. One was IPC's Tracy Riggan who managed several programs at the same time at the IPC APEX EXPO. The other was from all of the trade journals, associations, and press. Every request that I made save one—which went to an overseas guy—was covered quickly, rapidly, and with enthusiasm. Additionally, all offered to further help through providing coverage. This covered everything from private consultancies such as Walt Custer, who helped by sending email blasts to his people, to I-Connect007 and all of the other journals including a major hardcopy newspaper. Everybody was great. I have a great appreciation for the efforts that they put in and the responses and the speed at which they helped.
Feinberg: That's good. On behalf of the industry and the other committee members, you did a great job leading this thing. You're well into your second half-century of doing things for IPC and the industry, so on behalf of those who are working with you on this and that will take advantage of it in the future, we thank you. I appreciate you taking the time today to talk about this.
Weiner: I appreciate having the opportunity to do all of these things to help the industry.
Feinberg: Thank you very much, Gene, and we'll see you soon.
Weiner: You're quite welcome.
Images Courtesy of IPC
Share
Suggested Items
01/27/2023 | Nolan Johnson, I-Connect007
This week, the IPC APEX EXPO event has cast a long shadow across the news feeds. No, that's not the right metaphor. No, not a shadow; shadows are dark. It would be more accurate to say IPC APEX EXPO cast a beam of illumination upon the news feeds for the electronics manufacturing industry. To that end, the APEX EXPO news makes a prominent appearance in this week's editor's picks.
01/23/2023 | I-Connect007 Editorial Team
IPC Community Magazine launches today at IPC APEX EXPO 2023, both in digital and print form. It is now widely available for download at no cost. This magazine helps tell the stories of IPC, particularly for IPC members who use and interact with the trade organization. IPC worked closely with I-Connect007 (IPC Publishing Group) to develop the concept for the publication, and asked John W. Mitchell, president and CEO of IPC, to share a few thoughts as he looked at the magazine for the first time in print.
01/12/2023 | Shawn DuBravac, IPC
As the world grapples with issues like climate change, consumers and manufacturers are increasingly looking for ways to reduce environmental impact. This has led to a focus on fostering innovation in sustainable materials, renewable energy sources, and recyclable components. One example is CarbonX, a new carbon material composed of nano-sized carbon filaments that could help tire makers meet the increasing demand for sustainability. Technology will play a pivotal role in this transformation and one sector set to see tremendous change is the auto industry.