Reading time ( words)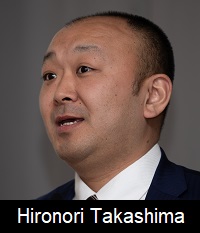 Hironori Takashima of MEC Europe was next up on the importance of reducing metal etching in surface treatment profiles for lamination and solder mask printing. Takashima showed conventional technologies for roughening copper and explained that with the reduction in copper trace width, chemical etching becomes more significant. This, allied with the requirement of lower profiles to reduce transmission loss at higher frequencies, prompted the development of new surface treatments offering a low etching amount while still retaining high adhesion. Takashima also explained the etching mechanism of the new MECetchBOND CZ-LE process for build-up material lamination and solder mask printing by reference to the preferential attack on grain boundaries over crystals, leading to a unique copper surface topography. The presentation continued with the spray-applied BO-LE process copper surface roughening solution as an alternative for black oxide treatments. Takashima ended by showing impressive transmission loss and adhesion data for the new treatments.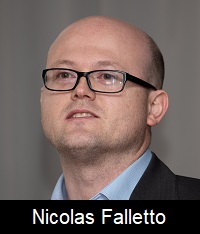 Nicolas Falletto of ESI next took the delegates through a comparative analysis of multiple laser sources for cutting/ablation efficacy and quality on HDI PCB and ICP. Falletto explained that there were three application areas where laser cutting was becoming of increasing interest: laminate cutting, routing/singulation, and die cutting. Then, he showed experimental results from three laser sources using both single-line and multi-pass strategies. Falletto concluded that the quasi-continuous wave laser source demonstrated the fastest process speed with an acceptable quality edge after cleaning, and that multi-pass processes produced the lowest carbonization. Future work will include testing other laser sources and quality control as a function of the size and the density of parts in the panel to process.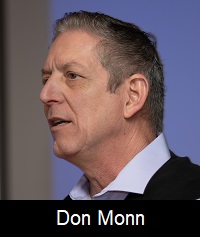 Talking to a blue screen due to technical issues for the start of his presentation, Don Monn of Taiyo America took the delegates through recent developments with inkjet solder mask, starting with the question, "What does your solder mask need to do?" Then, Monn proceeded to deliver an animated talk, discussing features, such as CSP pads and solder mask-defined pads, and showing examples of isolated traces, gang traces, and 3- and 5-mil dams. He also reminded delegates of his predictions from 2015 of how dams would look. Monn ended his presentation with an explanation of how the viscosity versus temperature curve was crucial for performance and demonstrated the IPC-SM-840E, Class H and T—solder mask vendor testing requirements.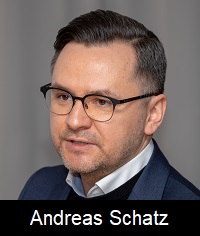 The next paper presentation by Andreas Schatz of Atotech Electronics Equipment focussed on automation and green manufacturing. Schatz explained the benefits of automation under the headings of quality control, process outcome, operator friendliness, safety and sustainability, water reduction, and chemical consumption. He went on to show a case study of an automated PCB batch handling system using recipe management via extensible markup language (XML) to set all related production parameters automatically. Schatz described the factory of the future as one where the workpiece and machine are intelligent and completely networked so that they autonomously manage production. Also, Schatz explained that Atotech's Fab 4.0 solutions help realize the factory of the future today through secure a communication interface and intelligent usage of process data.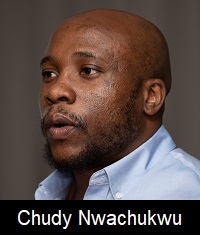 The morning session ended with Chudy Nwachukwu of ITEQ whose paper entitled "Specifying PCB Materials for HSD and MM Wave System Performance" discussed the main technology drivers and dielectric challenges to satisfy "the need for speed." Nwachukwu explained that the requirements for high-speed digital (HSD) and radio-frequency (RF) millimetre wave designs were, in many cases, moving in the same direction with system designs trending towards single-board solutions combining both functions. The material properties of thermal robustness matched dimensional shrinkage and CTE, and mechanical stability was highlighted as being critically important in addressing hybrid RF and HSD complexity. Nwachukwu also demonstrated the similarity of desired PCB material attributes for RF and HSD designs and concluded by postulating that high-Tg thermoset resin systems may present the most effective combination for high layer count hybrid PCBs offering improved reliability at low cost.
Afternoon Presentations
After lunch, EIPC Vice Chairman and PragoBoard s.r.o. CEO Oldrich Simek moderated the next session on "New Advanced Materials for Future Electronics."
Then, I returned but in my role as technology ambassador for Ventec International Group. I began by outlining the automotive application "hot spots" requiring thermal management and described LED lighting and its advantages, such as lower power consumption and long lifetime. I also outlined Haitz's law, how the cost per lumen fell by a factor of 10 per decade, and how the amount of light generated per package increased by a factor of 20 for a given wavelength.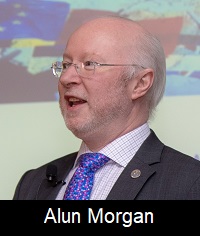 Next, I introduced basic thermodynamics and detailed the principles of the first, second, third, and "zeroth" laws describing the principles of heat transfer and convection, conduction, and radiation in the context of LED thermal management. I referred to the thermal conductivities of a range of well-known materials and equations relating to convective and radiative heat transfer along with an example calculation model for thermal radiation. I also illustrated the importance of being able to survive thermal cycling (e.g., in a headlamp unit) through the use of two case studies where failure had occurred. Failure analysis showed that the CTE mismatch between various materials used in the construction had been the likely cause. I concluded by showing how the issue was resolved by using materials with more closely matched CTEs and by optimising moduli.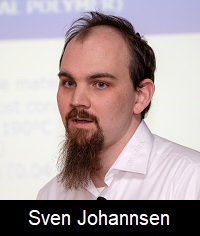 Sven Johannsen [KR9] of Dyconex spoke next on the topic of liquid crystal polymer (LCP) for hermetically-sealed sensing applications. The presentation concerned medical implants and Johannsen explained that LCP materials offered advantages over state-of-the-art implants, which currently use a titanium can. The main advantages of LCP substrates were that they are thin (
The last paper of a busy day was presented by Roland Schönholz of Technolam on the topic of high-frequency CCL materials for automotive radar applications. First, Schönholz went over automotive electronics trends, including Internet of vehicles (IoV/5G), advanced driver-assistance systems (ADAS), and new energy.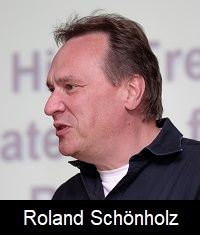 Next, he included an informative video of an interaction between an irate user and an intransigent automated vehicle much to the amusement of the delegates.
Schönholz continued his presentation with an overview of emerging industry requirements for automotive radar communication and analysis of the material properties required. He discussed an example 77-GHz hybrid automotive radar, which is a mixture of millimetre-wave materials and high-Tg FR4 materials, along with new materials solutions to satisfy the requirements—especially the stability of dielectric constant (Dk) and dissipation factor (Df) under severe climate conditions.
Technical editor's note: I most gratefully acknowledge the support of EIPC Chairman Alun Morgan for preparing this review and providing the photographs. Many thanks! —Pete Starkey
Share
Print
Suggested Items
08/21/2020 | Nolan Johnson, I-Connect007
This week, the top five is full of progress in technology and financial performance. It's more evidence that the electronics industry, at its core, continues to thrive.
08/19/2020 | I-Connect007 Research Team
First, we asked you to send in your questions for Happy Holden. Now, it's Joe Fjelstad's turn! Inventor, columnist, instructor, and founder of Verdant Electronics, Joe has been involved with rigid PCBs and flexible circuits for decades, and he's ready to share some of his knowledge with our readers. We hope you enjoy "Just Ask Joe."
08/17/2020 | I-Connect007 Editorial Team
Schmartboard has a surprisingly simple patented process to improve solder joint reliability; in this interview, they discuss the process in detail, along with their search for a go-to-market partner.