Reading time ( words)
Will your electronics withstand harsh environments? As a prelude to this year's Electronics in Harsh Environments Conference, SMTA Europe Chairman Keith Bryant, supported by technical specialist Bob Willis, showcased challenges and key issues faced by design and process engineers worldwide in a webinar entitled "Harsh Environment Failures: Causes and Cures."
Bryant emphasised that the aim of the webinar was to illustrate the highlights and benefits of attending the conference. Organised by the SMTA Europe Technical Committee, the 2019 conference programme included sessions on device reliability in highly humid harsh environments, cleaning electronic hardware, reliability of power electronic systems, reliability challenges presented by automotive electronics, high-voltage sealant coatings exposed to harsh environments, and materials characterisation and methods for electronic products in harsh environments.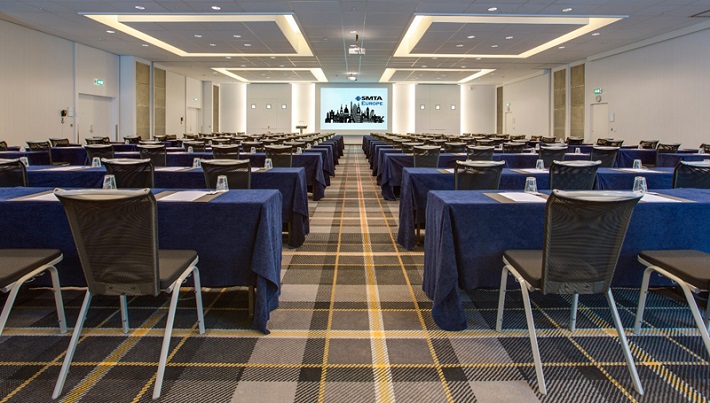 Bryant also reminded listeners that the conference is due to be held in Amsterdam April 3–4. There will be a professional development course on the morning of April 2 hosted by keynote presenters Doug Pauls and Dave Hillman from Collins Aerospace entitled "Hold My Circuit Board and Watch This! The Consequences of Poor Design and Assembly Decisions for High-performance Electronics." On the following day, their conference keynote title will be, "How Do You Know? Methodologies to Assess Next Generation Manufacturing Processes," heading up a programme of 27 technical presentations over two days.
A short video summarised the principal features of the 2018 event—the eminent speakers, significant issues encompassed in their presentations, and opportunities to network with speakers, exhibitors, fellow attendees, and SMTA and SMTA Europe committee members in a professional yet informal learning environment. Against this background, Bryant explained the objectives of the 2019 conference—to tackle the challenges and best practices for building reliable electronic devices that would perform to design standards when used in harsh environments. Specific topics will include building reliable high-density assemblies, power electronics, electric hybrids, product assembly challenges, cleaning, coating, process control, and monitoring and tracking production hardware. Demanding areas, such as high-temperature soldering and advances in solder material will be discussed as well as the introduction of new standards.
Discussing the conference highlights, Bryant specifically mentioned presentations by the following:
Lother Henneken from Robert Bosch in Germany: "How Wet Is Wet? Robust Automotive Electronics in a Humid Environment"
Nathan Jarnagin from Polymer Solutions Group in the USA: "Salt Water Corrosion Protection of Printed Circuit Boards by Dip-coated Fluorinated Conformal Coatings"
Christian Schwarzer from Aschaffenburg University of Applied Sciences in Germany: "Investigation of a Sintering Process for Microscale Copper Material"
Gabriele Ciaccio from Fiat Chrysler Automobiles: "Autonomous Driving and Electrification Challenges"
For the final session, Bryant explained that SMTA Europe would be joining forces with iNEMI for a panel discussion on "Harsh Environment Gaps: Addressing the Challenges," moderated by iNEMI's new CEO Dr. Marc Benowitz and Steve Payne, iNEMI's project manager. Panellists will include Dr. Rajan Ambat from the Technical University of Denmark, Steve Brown from MacDermid Alpha Assembly Solutions, Gabriele Ciaccio from Fiat Chrysler, Anton Miric from Heraeus, and Dr. Prabjit Singh from IBM.
For more information on the conference, click here.
Share
Print
Suggested Items
08/06/2019 | A. Prasad, L. Pymento, S.R. Aravamudhan, and C. Periasamy, Intel Corp.
This paper evaluates the current state of inline SPI tools from multiple vendors for solder paste measurement accuracy and capability. It discusses a measurement capability analysis that was carried out against a golden metrology tool across a range of volume deposits, and highlights the results from the study.
07/24/2019 | Adam Murling, Miloš Lazić, and Don Wood, Indium Corporation; and Martin Anselm, Rochester Institute of Technology
In the last three to five years, there has been a resurgence of interest in the use of low melting point alloys for SMT applications. Typically, the compositions are around the eutectic bismuth-tin alloy, perhaps with additions of other elements to increase the robustness of certain alloy properties. Now, there are several new products on the market and numerous ongoing reliability projects in industry consortia.
07/24/2019 | Neil Sharp, JJS Manufacturing
The electronics manufacturing process can often be extremely complex, and the costs associated with product recalls can be astronomical. A robust approach to test is key to ensuring the quality of your product and the satisfaction of your end user.