Reading time ( words)
High-End Activities Lead The Wave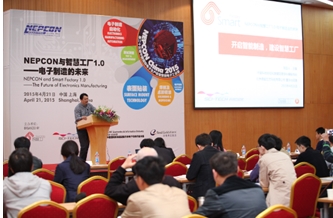 Apart from new exhibitors and new products, NEPCON China 2015 featured a range of quality side activities, to satisfy the automotive electronics, new materials, telecommunication electronics, smart wearable, and other hot high-growth sectors. The activities supported interaction between suppliers and customers, generated business leads, and highlighted new technologies and solutions.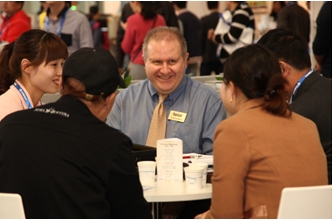 The New Electronics Materials Forum took place on Day 1. New materials, the very foundation of hi-tech, significantly impact the industry with each generation and technological breakthrough. Given market requirements for low energy consumption and costs, new materials that boost efficiency and are environment friendly are the way to industry growth.
The forum brought together over 150 leading experts and trade visitors, who shared topics on renewable materials and diversification of electronics materials. Other activities, including the Automotive Electronics And Parts Forum, Next-Gen Mobile Communication, Smart Manufacturing Summit Forum, NEPCON & Smart Factory 1.0 Seminar, 2015 Printing And Flexible Electronics Development Seminar, Wearable Electronics Exchange, 2015 China Electronics ESD Summit Forum, Engineers Salon & SMT Community Meeting, attracted large audiences, where exhibitors, visitors and buyers interacted and promoted healthy industry development.
Celebrating 30 Years of SMT in China

Reed Exhibitions hosted an event to celebrate the 30th anniversary of SMT's and NEPCON's introduction to China. The function was a tribute to those who have worked tirelessly towards industry development and facilitated exchange among industry colleagues. NEPCON China has a tremendous history and the event has followed a path that has driven growth of electronics manufacturing in China.
The commemorative event included three themed activities: 30th anniversary gala dinner, 30th anniversary WeChat Quiz, and seal collection activity. SMT experts, industry leaders, upstream and downstream suppliers and media representatives attended.
On the first day of NEPCON China, 30 years of achievements were reviewed in a video played in the NEPCON theater. The exhibition boards gave an overview of the 30 years of development. Visitors also joined a fun WeChat Quiz, and winners received great gifts. At NEPCON China, visitors who collected more than two stamps will be able to collect gifts at the NEPCON theater. Many visitors join in the stamp collection activity.
Revamped NEPCON App Has Every Show Detail at Your Fingertips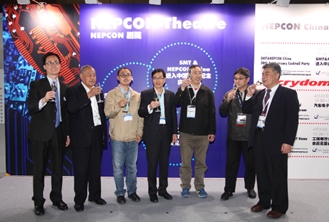 To give exhibitors and visitors the most intuitive experience, NEPCON China 2015 launched a revamped app. Along with the WeChat account, the app provided the same real-time info sharing as before, with even richer features and easier set-up. Visitors can now check out real time exhibitor information, products on display, activities and more. The app's functionality has also been greatly enhanced, text can now be sent to exhibitors of interest, an exhibitor locator function has been added, as has site navigation for inside and outside the exhibition hall. It is also easier to find any booth, restaurant, and hotel of interest, and check out presentation topics and speakers, via the app. Show participants now carry every NEPCON China detail in the palm of their hand.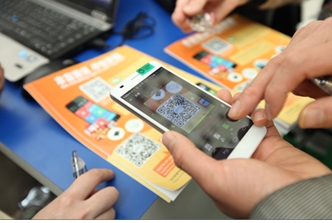 Followers of the NEPCON WeChat account will get a number of fun surprises, alongside the latest show information. Also, winners of the WeChat quiz get fabulous gifts from the VIP Lounge. NEPCON China WeChat followers also automatically enter a lucky draw where big prizes, including an iPad mini, can be won onsite.
As Asia's incomparable electronics manufacturing event, NEPCON China 2015 brings top industry players whose headline products and solutions are among the event's biggest draws. Top quality means big business opportunities. Welcome to NEPCON China!
For More Information about NEPCON China 2015, Please visit: www.nepconchina.com/en/Homepage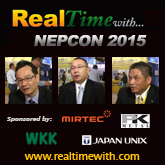 CLICK HERE to visit our RealTime with... Nepcon China site, where you will find photos and exclusive video coverage from this event.
About Reed Exhibitions Greater China
Reed Exhibitions Greater China is a subsidiary of Reed Exhibitions, the world's leading organizer of exhibitions and conferences. Employing 3,700 people worldwide, Reed has organized over 500 events in 43 countries. Its portfolio of exhibitions and conferences serves 43 industry sectors across the America, Europe, the Middle East, Asia-Pacific region and Africa. In 2014, Reed Exhibitions brought together over 7 million participants from around the world, generating billions of dollars in business for its customers. Reed Exhibitions is a member of Reed Elsevier Group, which is a world leading provider of professional information solutions, a FTSE-100 listed corporation.
After over three decades of rapid growth, Reed Exhibitions Greater China has become the country's leading organizer of exhibitions. It is made up of nine outstanding member companies in China: Reed Exhibitions China, Reed Sinopharm Exhibitions, Reed Huabo Exhibitions (Shenzhen), Reed Huaqun Exhibitions (Beijing), Reed Exhibitions (Shanghai), Reed Guanghe Exhibitions (Beijing), Reed Huabai Exhibitions (Beijing) , Reed Hongda Exhibitions (Henan), Reed Exhibitions Kuozhan.
In 2014, Reed Exhibitions Greater China held over 50 events, attracting over 1 million visitors and nearly 40,000 conference delegates. Our events hosted more than 30,000 suppliers whose stands covered more than 1.6 million square meters.
Share
Print
Suggested Items
01/22/2020 | Charlene Gunter du Plessis, IPC Education Foundation
Since the inception of the IPC Education Foundation in January 2019, the mission remains to create connections between electronics manufacturers and supply chain companies, academia and the emerging workforce. In this debut column, Charlene Gunter du Plessis describes plans for engaging in 2020, including scholarships and more, and the IPC APEX EXPO 2020 STEM Student Outreach event.
12/20/2019 | Real Time with...productronica
Editor Nolan Johnson and Subodh discuss CyberOptics' latest precision 3D systems, such as the SQ3000, which offers AOI, SPI and CMM functionalities. The inline CMM system includes top-of-the-line software for metrology grade measurements of critical points. Subodh points out that some of his competitors even utilize CyberOptics sensors in their equipment.
11/20/2019 | Chris Mitchell, IPC Vice President of Global Government Relations
From where I sit, representing the interests of electronics manufacturers and related companies around the world, I regret to say that the future of our industry—while bright overall—is fraught with uncertainties, from trade policy disputes to government leadership turnovers and economic and social megatrends. IPC is working with all governments and parties to overcome these uncertainties, but there is a lot to tackle.