Reading time ( words)
Strong players gather at leading industry event in search for disruptive growth opportunities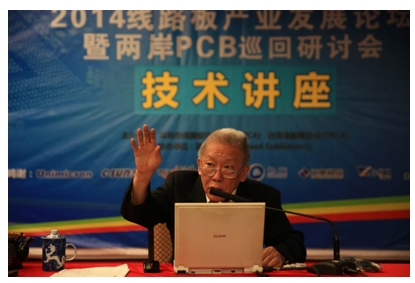 CS Show 2015 will offer a richer array of products on show, including not only PCB offerings, but also emerging products and technologies represented by the mobile internet, IoT, smart grid, new energy automobiles, smart wearables, and smart home. With the continuing trend towards automation and smart technologies, the PCB industry is sure to embrace the smart wave. Building on its long tradition as a high quality commerce platform, CS Show will lead the drive of PCB industry upgrade and technological breakthroughs by gathering together all industry leaders in the fields of smart production, green technologies, new materials, and new processes.
Another key strength of CS Show 2015 is that the event takes place parallel to the key electronics manufacturing industry event of NEPCON South China 2015 in the same venue. Both events share the over 35,000 downstream customers. For trade visitors and procurers, NEPCON South China 2015 represents one of the biggest SMT events in Asia. It is also the most prestigious SMT event in China, covering SMT, surface welding, electronic measurement, electronics manufacturing automation, solder paste printing, ESD, and smart hardware. All these products and technologies to feature at NEPCON are closely related to CS Show. Both events join hands and can better relate to upstream and downstream players. Both are complementary to each other, whereby they help each other to relate to more end customers and agents. Both offer better solutions to each other. Such complementary layout in Shenzhen will offer the biggest international electronics manufacturing event in Asia.
Leading PCB brand names gather as the pre-registreation platform provides exhibitors with a fast-track to the event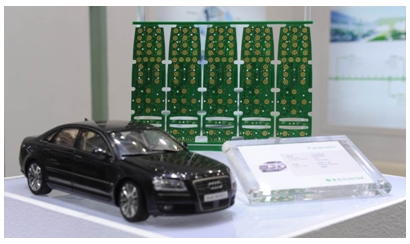 According to the organizers, CS Show 2015 has secured the presence of many leading brand names home and abroad, including Kinwong, Suntak, Yongjie, Wuzhou Circuit Group, Bomin Electronics, Brain Power, Yaohua, Fastprint, Hongli, Chaohua Tech, King Brother, Multilayer PCB Technology, Hangsheng, Accelerated Printed Circuit, Dongjian, Zhongshenglong Electronics, Star River, and Fuchangfa Printing Group. These exhibitors will bring about the most advanced green PCB manufacturing equipment, technologies, and materials to global terminal users. They will also offer interactive services.
To provide fast and convenient services to the customers, the organizers have launched a pre-registration platform whereby visitors can pre-register at the official website that offers all the event information at the fingertips of the visitors. Also, pre-registered visitors will obtain the badge and information packs by mail delivery free of charge. When they come to the event, the pre-registered visitors may be welcomed with happy surprises in the form of on-site gift giving. The international PCB procurement event combining intelligence, innovation, and sincere service will sure meet the expectations by all exhibitors, buyers, and trade visitors.
CS Show 2015 Visiting Pre-registration:
Hotline: 86-21-2231-7011
About Reed Exhibitions Greater China
- The country's leading exhibition organizer
Reed Exhibitions Greater China is a part of Reed Exhibitions, the world's leading events organizer that has over 500 events in 43 countries. Globally, Reed's portfolio of exhibitions and conferences serves 43 industry sectors across the Americas, Europe, the Middle East, Asia-Pacific and Africa. The company employs 3,700 people worldwide. In 2014, Reed Exhibitions brought together over seven million event participants from around the world, generating billions of dollars in business for its customers. Reed Exhibitions is a division of RELX Group plc., a world leading provider of professional information solutions as well as a FTSE–100 company.
After over three decades of rapid growth, Reed Exhibitions Greater China is the country's leading organizer of definitive trade events. It is made up of nine outstanding member companies: Reed Exhibitions China, Reed Sinopharm Exhibitions, Reed Huabo Exhibitions, Reed Huaqun Exhibitions, Reed Exhibitions (Shanghai), Reed Guanghe Exhibitions, Reed Huabai Exhibitions, Reed Hongda Exhibitions and Reed Exhibitions Kuozhan.
Currently, over 500 staff help Reed Exhibitions Greater China to serve 12 specialized sectors: Electronics Manufacturing & Assembly • Machine Tools, Metalworking & Industrial Materials • Converting • Life Sciences & Pharmaceuticals, Health Care, Beauty & Cosmetics, Sports & Recreation • Gifts & Homeware • Auto Aftermarket • Lifestyle • Gaming • Publishing • Property & Travel• Marine, Energy, Oil & Gas; Broadcasting, TV, Music & Entertainment.
In 2014, Reed Exhibitions Greater China held over 50 events and brought together over 1 million visitors and nearly 40,000 conference delegates. Our events hosted more than 30,000 suppliers whose stands occupied more than 1.6 million sqm of show floor space. ww.reedexpo.com.cn
Share
Print
Suggested Items
10/26/2020 | Pete Starkey, I-Connect007
Designers attending the AltiumLive Europe 2020 Virtual Summit had the opportunity to see at first-hand how circuit boards were made to help them make informed design-for-manufacturing decisions. Pete Starkey details how Würth Electronik welcomed AltiumLive to its Niedernhall factory to take a virtual tour.
10/19/2020 | Pete Starkey, I-Connect007
Although current circumstances have forced the postponement of its live conferences, seminars, and workshops, EIPC continues to provide a platform for the exchange and dissemination of the latest knowledge and technical information to the European interconnection and packaging industry. Pete Starkey details how its current series of technical snapshots, delivered in a webinar format, address technology challenges facing the automotive, telecom, and high-speed sectors of the industry.
10/13/2020 | Dan Feinberg, Technology Editor, I-Connect007
Since AltiumLive this year is a virtual event, coverage is limited to watching some of the presentations virtually. Dan Feinberg describes how he was pleasantly surprised with the quality and excellence of the Würth virtual factory tour.