Reading time ( words)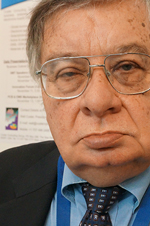 Custer: First of all, I wouldn't bet on any of them for 2016 in any measurable way. They're just not evolving that fast. The Internet of Things has a lot happening, but it won't generate imminent, large volumes like we felt from smartphones or media tablets. The same goes for self-driving cars. Automotive automation obviously is happening, but it's not going to happen overnight. Not everybody is going to have a self-driving car in 2016.
The global economies are a little weak. Overlay economic softness with the fact that there's no about-to-mature technology that will be the next growth driver, and I think 2016 is going to be a year of very modest growth. Probably somewhere between 2017–2019 we'll start to see some of the things we've talked about really starting to contribute some volumes. But I don't see them happening in 2016.
Matties: So you are thinking that 2016 is going to be kind of a flat year?
Custer: Yeah, a couple percent of growth, unless something comes out of the woodwork that I don't know about. But I don't see economic recovery in a big fashion. I mean China's still in a contraction mode, although Europe is growing.
Matties: Is that primarily driven by the automotive sector?
Custer: Somewhat, but it's also due to a relatively weak Euro so their exports are cheaper. But overall I'm looking at 2016 as a modest growth year.
One of the things we do that is kind of interesting is study how we calculate growth rates. Typically, when you see data you see growth consolidated in U.S. dollars. When the dollar is strong and the other currencies around the world are weak, if you take the weak currencies and consolidate them into dollars, you get less.
So for example, third-quarter electronic equipment growth worldwide was down about 4.2% in U.S. dollars when calculated at fluctuating exchange rates, but it was up 3% at constant 2014 exchange. And denominated in Euros, it was up 10%.
When someone starts talking about growth rates, you have to see how they were calculated. Were they at a fixed exchange or a fluctuating exchange? As another example, semiconductor shipments to Europe are up 10% in Euros but down 10% in dollars—a huge difference.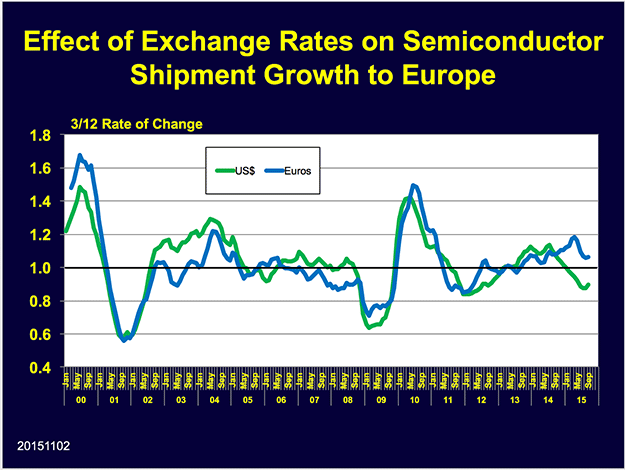 If you're living in Europe and everything is growing at 10% in Euros, that's not so bad. But if you look at the SIA data, which is all in U.S. dollars, it shows Europe down 10%. That's because they're showing it in dollars and not in Euros.
Matties: So in 2016, could wearables be the next big thing? It seems like there's so much in consumer electronics for consumers to buy that are at a reasonable price point at the moment.
Share
Print
Suggested Items
10/30/2020 | Nolan Johnson, I-Connect007
Welcome to the Halloween issue of the I-Connect007 Top Five Editor's Picks! This year's Halloween lands on a doozy of a day. Astronomers among us will, undoubtedly, already have noticed that not only does the spooky holiday fall on a Saturday night, but it also falls exactly on a full moon—and a Blue Moon, at that! The last time a Halloween Blue Moon occurred in all time zones was in 1941. As if there weren't enough "ghoulishness" already, 2020 delivers yet another rare occurrence.
10/29/2020 | Andy Shaughnessy, Design007 Magazine
Andy Shaughnessy speaks with Roland Valentini, Gardien Group COO, about the company's new OnTrack2 ERP and process management software. He explains how OnTrack2 is purpose-built for customers around the world and why it's much more than a replacement for OnTrack1, which was being stretched beyond its original intent.
10/26/2020 | Pete Starkey, I-Connect007
Designers attending the AltiumLive Europe 2020 Virtual Summit had the opportunity to see at first-hand how circuit boards were made to help them make informed design-for-manufacturing decisions. Pete Starkey details how Würth Electronik welcomed AltiumLive to its Niedernhall factory to take a virtual tour.