Reading time ( words)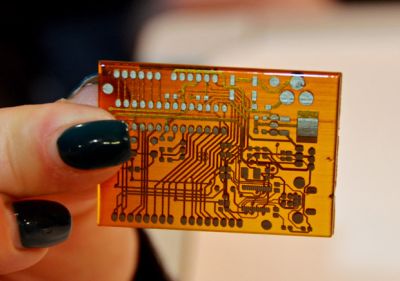 We also visited Nano Dimension, an Israeli company that is focusing on 3D printed PCBs. Simon Fried, Nano's co-founder and CMO, inspired us with his commitment and progress. Take a close look at the photo of the Nano Dimension 3D printed board. If anyone is going to be able to 3D print a complete device in the not-too-distant future, it will be the technologists at Nano Dimension. Very impressive.
The use of 3D printing to manufacture electronic devices and other useful things is something else that we intend to cover significantly in the coming years.
And as always, there were many TVs, though most of us are very satisfied with our HD 1080p TVs. Yes, 4K does look amazing, but when you are watching a movie rather than studying a specific picture up close, the difference is not anywhere as astounding as when we first saw HD TV 10-15 years ago.
In addition, there is not a lot of content, and streaming 4K video takes a bunch of bandwidth. Still, even though 4K only has a tiny market share to date, and even though there is not much content, we saw 5K at CES last year. This year, that figure had risen to 8K resolution. Larger screens are now more common, many up to 100 inches or more.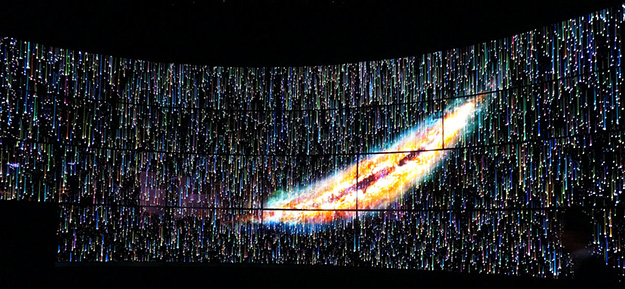 We also saw some really nice curved-screen TVs. For me, I would prefer that they spend a few dollars to improve the sound. So many of the amazing screens with out-of-this-world resolution still sound like a 1980s boom box. Unless you add a decent audio system or at least a sound bar, many sound tinny and cheap. A few years ago, I reported on a 3D TV that showed passable 3D without the use of glasses. This year there was one that actually placed the polarizing filters on the TV screen instead of on your eyes, providing excellent 3D with no glasses. You do need a 3D-capable Blu-ray player and 3D-encoded Blu-ray disks, but it works. Still, as I have said for the last five years, 3D TV is just not something the vast majority of people want.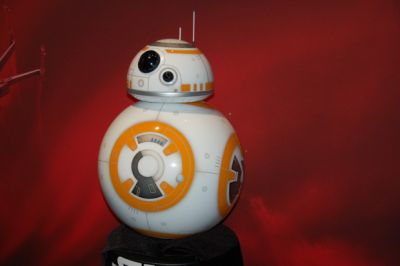 So, those are the major show categories. Of course, there were also robots, connected door locks, WiFi routers, super-powerful computers, and a large assortment of new, very powerful, cool notebooks and 2-in-1 notebook/tablets. But that's no surprise. After all, how can you have a CES without PCs?
Share
Print
Suggested Items
02/21/2020 | Charlene Gunter du Plessis, IPC Education Foundation
The IPC Education Foundation (IPCEF) hosted its STEM Student Outreach Event on February 6 at IPC APEX EXPO in San Diego. Nine local high schools attended bringing 193 students and 30 educators from Mission Hills High School, Morse High School, North County Trade Tech High School, Saint Marcos High School, E3 Civic High School, Point Loma High School, Otay Ranch High School, Mount Miguel High School, Otay Ranch High School—Girls in STEM. Twice as many students were able to participate this year, and each participating high school received a $1,000 grant and soldering station to enhance STEM-related learning at their school.
02/06/2020 | Andy Shaughnessy, Design007 Magazine
Wednesday at IPC APEX EXPO drew a fairly steady stream of attendees to the show floor. Exhibitors we spoke with said the visitors were ready to spend some money. Almost everyone said their company was having a good quarter and experiencing slow but consistent growth year over year.
02/05/2020 | Pete Starkey, I-Connect007
2020 was a special anniversary year for IPC APEX EXPO: "Celebrating 20 years of excellence in electronics" was the tagline. Pete Starkey provides a review of the Day 1 activities on the show floor and beyond.