"ShowStoppers LaunchIt is about giving innovative entrepreneurs a shot at getting the attention of angel investors on the lookout for innovation and new ventures. It's also about gaining additional visibility with other industry influencers and dealmakers, as well as with the press who are always looking for the 'what's new' story at CES."
"ShowStoppers@CES 2018 is an invitation-only media reception that enables exhibiting companies to directly meet with more than 1,500 pre-qualified journalists, analysts and key industry influencers."
The two Showstoppers events have become two of the most interesting and valuable events at CES and I-Connect007 has been covering them since the very beginning. If you want to learn about some of the top new kickstart-type products directly from their founders, Launchit is the place to be. If you want to see firsthand over 100 up-and-coming companies as well as many who are established and well-known, see the products they are focusing on at CES, and have a chance to try them and speak to their representatives (often senior management), then Showstoppers is the place to be.
I covered both events, and here are the highlights, a description of some new Launchit companies, and a review of the products that caught my interest at the following day's full Showstoppers press event.
First, let's discuss Launchit, who was supported by Indiegogo and NSAF this year. This year there were 12 finalists from over 110 entries at this Shark Tank-like event. Each of them had a short period of time to discuss their new product idea and demonstrate their product. This was followed by a series of questions and comments from the four distinguished judges who choose the winner once the last presentation is finished. All of the participants get great coverage and visibility to investors in the audience, and the winner has the opportunity to exhibit at the following day's Showstoppers event.
Following is the list of contestants in order of presentation, along with my brief opinion and commentary on each.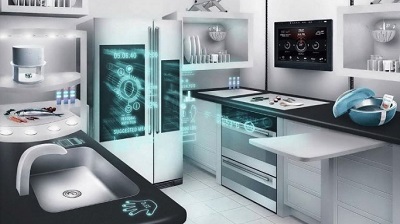 Athom Homey There are so many remote controls in our lives, so why don't they all work together? We all live with so many devices and ecosystems running on seven or eight different wireless standards in use right now. Homey can connect eight different wireless technologies with one easy-to-use product, one integrated smart home to work with all devices. Homey has an app store with all presently used apps, and a universal remote for Ring, Nest, etc. I found this product very interesting and promising.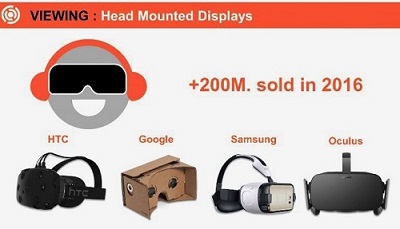 Big Boy Systems A startup in the VR arena, the Third-I head-mounted display lets you capture real-life video and sound while you wear it. It can transmit image, video and sound. I felt it was a little expensive, over $3,000 for the high end (medical use, etc.) and about $500 for more commercial/consumer use. This device is not aimed at the home entertainment market, it seems to be more commercially focused—think lifelike medical training, remote control, military training, etc. They stated that this is the first one doing both binary and 3D in the same device.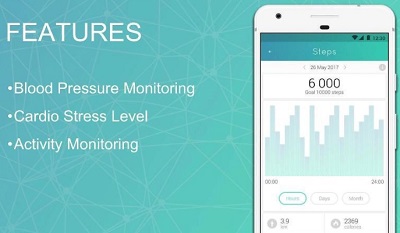 Cardiomo This wearable analytics monitoring is designed to save lives. It records vital signs, informs you (or your family, if necessary) if something is wrong. While this would be valuable to patients who can be monitored by their doctors or medical groups, there is a lot of competition. It appears to be user-friendly. Patents are already issued.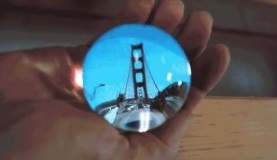 Cinema Snowglobes This company specializes in designing interactive experiences. This is a snow globe type of device, but instead of turning it over and seeing artificial snow fall on a model village, this globe shows a cinema; it looks very interesting. (Think of having a small globe with a video of your kids playing, or you surfing.) It is basically a digital picture frame in the shape of a snow globe. They have already started manufacturing and the first runs sold out. They cost about $250 each. The new third-generation device is much easier to set up. Very Interesting. I want one.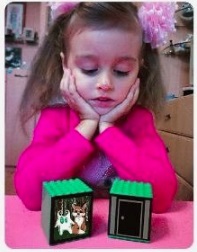 CuboMania This is a colorful light-effects cube-shaped toy used during game play for kids. It can also help kids develop skills such as exercise, and they can view animated character friends. It helps with motor skills, creativity, etc. but it still needs augmented reality and AI development.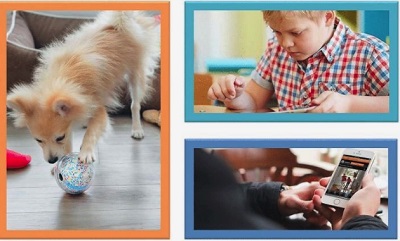 Pebby This next-gen entertainment solves the issue of pets being left at home alone. It is a fully maneuverable camera remote-controlled ball. It has various playing functions; it lets you play ball and make sounds by remote-control using an app. It also can be used for kids using the more powerful version and kids can use it to begin to learn programing. The cost is reasonable at $250.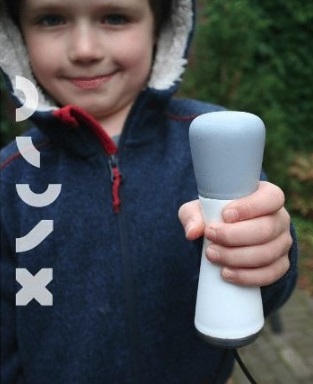 Pico This device makes kids play outside again instead of spending their lives on their tablets and phones. It is interactive active play with no screens. Old games with new technology such as Buzz Tag allow kids to chase the one with the buzzing and/or flashing device. Kids seem to love it, and they get lots of exercise. It can be used anywhere and is not dependent on Wi-Fi. and it looks very interesting. Still needs an app to upload new games. Sells for about $5,000 for a set of 12 (enough units for up to 12 kids to play together), so it seems ideal for a school playground environment. While that sounds expensive, you have to consider what it would cost to get 12 tablets for a group of kids to play with and then consider the exercise and group/team play. I feel this is very promising and it is one of my favorites.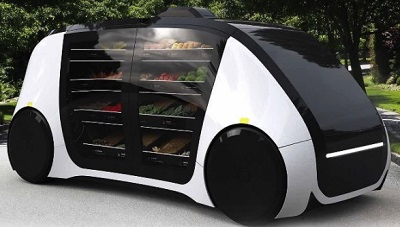 Robomart The world's first self-driving store that brings food, veggies, and fruit to your home so you can shop. When you're done, you send the robot on its way. This is much less expensive than human delivery. It sounds kind of strange but remember we are living at the start of the autonomous driving era. They partnered with NVIDIA for autonomous drive technology. There are lots of options for expansion of delivered products. This was also one of my favorites, although I think it may still be some years away from more than trial use.
Solar Gaps These are Smart Solar blinds which block heat energy and create electricity. Very strong and also protects your window.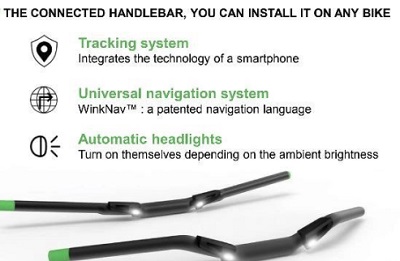 Velco This device focuses on bicycles and bike theft. Road safety and lack of infrastructure are major issues for a growing number of adult bicyclists. This is a handlebar that has tracking system, universal navigation, and light control. They already have patents. They are focusing on bike manufacturers instead of aftermarket at first. It actually looks far more interesting than my description here indicates, and this was also one of my favorites.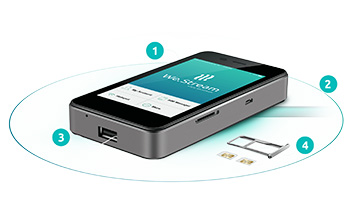 We.Stream Part of Mondicom, We.Stream provides reliable, secure Internet connections from anywhere. It solves the issue of using public Wi-Fi. We.stream is the secure mobile hot spot we all may have been waiting for. It is a reasonably priced pay-to-use secure streaming device. It can give the user a secure connection in any country, virtually any place on earth.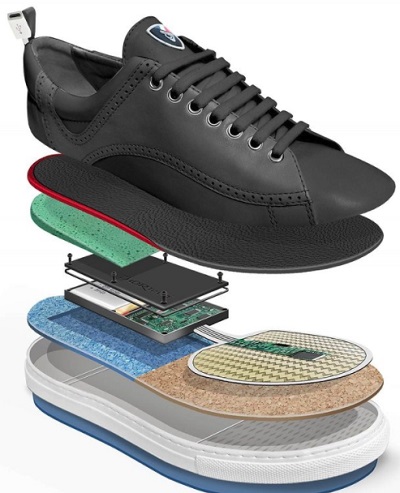 Zhor Tech This smart footwear, part of the IoT, can detect if you are drunk or have a disease, and it adjusts for comfort. If drunk, it can block your car from starting. In sports, it can detect performance while running and analyze your performance. It can help avoid injuries based on differences in performance as you get tired. If you have an injury or have just had surgery and have limitations on weight or movement, Zohr Tech can log your activities and warn you. It can be used as an insert in existing shoes, or built into new shoes. Battery life between charges is measured in weeks depending on the model. Specific models can be designed depending on the manufacturer's goal for the specific device. This one was my choice to win it all.

It has now been announced that the winner was Velco
Tuesday was opening day of the show itself. I will cover my observations of the many interesting and amazing things I saw in my next article. Showstoppers was held Tuesday evening at the Wynn, with good food and drinks, and hundreds of exhibitors showing the latest and greatest to the press. Velco was there as the Launchit winner but there were so many more. I will be covering my choices of the best of them in the next few columns.
As someone who has been very interested in VR/AR for years, I had been looking forward to seeing the 3-D Rudder. This device allows you to sit and control your movements with your feet without having to walk around in what can be a small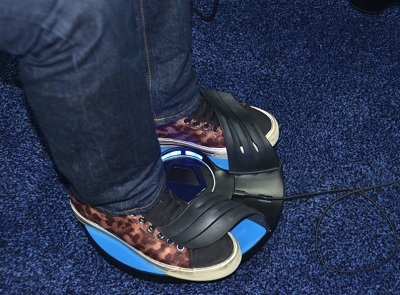 area while exploring your VR world. Another device that may find its way into the VR world is one that creates pleasing odors, allowing you to control the type and amount of odor you wish to smell. It just may be that this could add yet another dimension to the VR world. Making an appearance and getting a lot of attention was the friendly Aflac duck, along with some robot lookalikes running around and saying "Affflac!"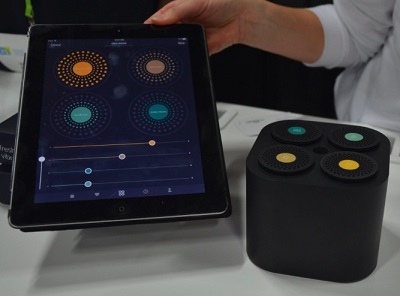 Next in the line-up will be what I saw over the next few days at the various show floors. Please remember that there are multiple buildings each with multiple exhibit halls at CES. Attendance is in the hundreds of thousands. This final photo shows the estimated attendance this year, per CES. No one can cover all of this, so if you are interested, please do some additional research or perhaps consider finding a way to attend next year.

Additional Reads:
Preview: CES 2018 UnveiledCES 2018, Augmented Reality and Much More