This is a review of the grand opening of Unimicron's new smart factory in Geldern, Germany.
A fire in a PCB shop is an experience we all dread, but still it happens, and the consequences can be devastating. In the early hours of December 28, 2016, the innerlayer production plant at RUWEL International in Geldern, Germany, caught fire and the whole factory and its contents were destroyed.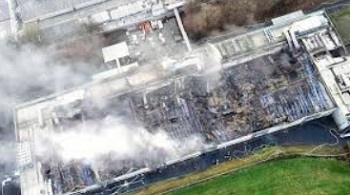 Figure 1: Aerial photo of the burned-out factory. (Source: EIPC)
Thankfully, there were no casualties and because the chemical stores survived, there were no serious environmental consequences. However, early estimates of the cost of the damage ran into higher-double-digit millions of Euros. And to quote the words of CTO Rico Schlüter "...we have unfortunately not the time to mourn—we must tackle today's challenges and come back as an even stronger company."
Recognised as the oldest operating PCB producer in Europe, RUWEL International GmbH was founded in Geldern in 1945. Unimicron Group made a strategic investment in RUWEL in 2009, and in 2011 fully integrated the company into the group, developing it as the leader of their High Reliability Business Unit (HRBU). More recently, the operation has been re-named Unimicron Germany. The parent organisation, headquartered in Taiwan, is the global leader in the PCB industry, with an annual turnover of $2 billion, 14 Asian production facilities, and a workforce of over 20,000.
Meanwhile, in Geldern, the pressure was on to move fast to maintain continuity of supply to RUWEL's customer base. Only a few hours after the fire, and in consultation with Unimicron, it was decided that a new innerlayer production facility should be built in Geldern, with the production needs supported with mass-lam from the Unimicron plant in Kunshan, China—already qualified and certified with the approvals required by RUWEL's automotive market.
I have always been encouraged by the community spirit which exists in our industry, especially when misfortune strikes. On several occasions over many years of personal experience I have seen how suppliers, friends and even competitors rally round to offer practical help, and this was very much the case for RUWEL who were able to benefit from local resources to support small batch and quick-turn requirements in the interim period, all with the approval and cooperation of their customers.
In the meantime, the company was re-named Unimicron Germany.
So, with continuity of production secured, planning of the replacement factory went ahead and in August 2017 the City of Geldern gave Unimicron formal permission for the rebuilding work to commence. Orders were placed for equipment that would represent the state of the art both in technology and in smart factory automation.
It all became a reality on Saturday 21st April 2018, when together with suppliers, customers, the Unimicron workforce and the officers of the EIPC, I was one of 800 guests privileged to attend the opening ceremony and to have a guided tour of the new facility—a spectacular experience!
Although most visitors were being escorted in large groups around the factory with German-speaking guides, my EIPC colleagues and I had the benefit of a more exclusive, small-group walk-around in the company of CTO Rico Schlüter who had been instrumental in designing, installing and commissioning the whole set-up.
After congregating outside in hot sunshine, it was refreshing to feel the air conditioning as we entered the plant. First impression was white—white floor, white walls, white ceiling, fully-enclosed white equipment, lots of space, all the services out of sight, no clutter of racks or trolleys to be seen.
And we were greeted by a robot—an autonomous guided vehicle (AGV) carrying a sign welcoming us to Unimicron's smart factory. It was yellow, as were its eight colleagues around the factory area, each robot AGV capable of performing any panel-transportation task in any area.  No fear of getting run-over—these laser- and GPS-guided robots could identify humans and stop, even if someone suddenly stepped into their path, although they did tend to bleep rather impatiently if they had work to do and you happened to be standing in their way!
Figure 2: Welcoming robot AGV.
Automation was everywhere, with traceability to match; every panel in the factory had its own unique data-matrix ID. Whether the job was a quick-turn prototype or a series production batch, the required material was drawn from store by an automated picking system and transferred to an AGV, which transported it to the load station of one of three surface-preparation lines, from which it was fed by a six-axis robot onto the machine conveyor. The predominant panel size was 24" x 21" although 24" x 18" and 24" x 24" were alternative options.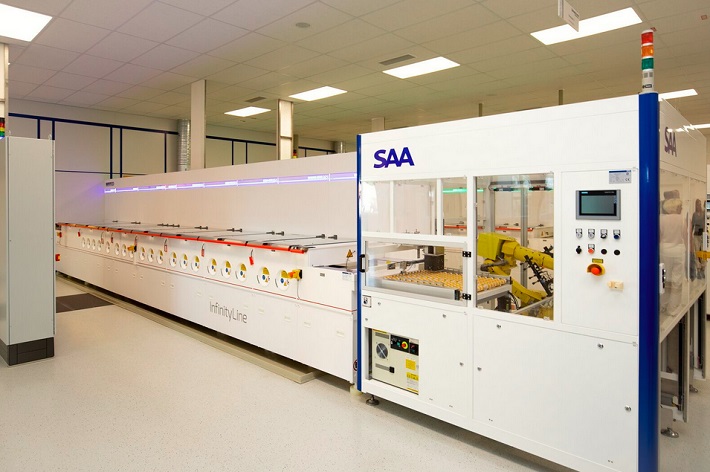 Figure 3: Surface preparation line.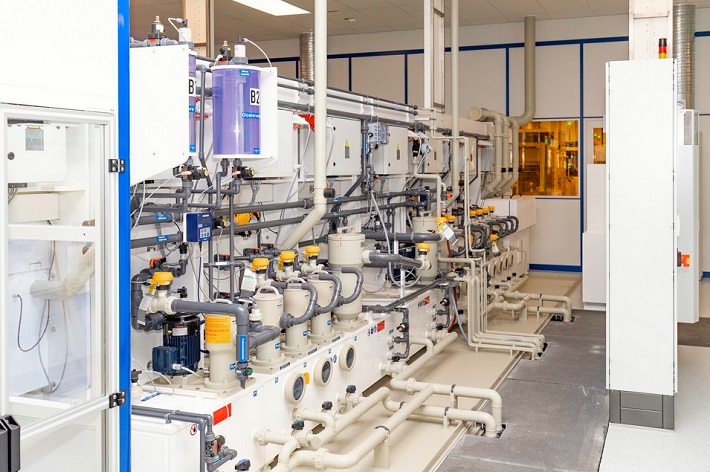 Figure 4: Rear of surface preparation line.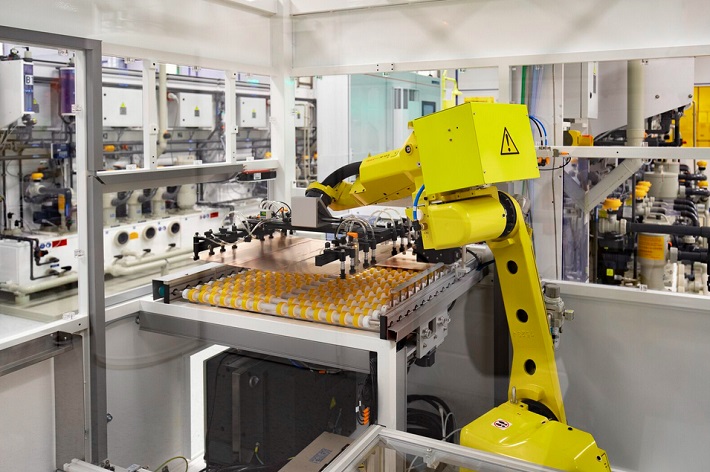 Figure 5: Six-axis robot loader.
The pre-treatment lines fed panels into the yellow safelight cleanroom area. Patterning was achieved using dry film photoresist and LED direct exposure, carried out in HEPA-filtered laminar-flow Class-1000 enclosures. Because the image information was all digital, set-up was instantaneous, and any job could be imaged on any machine, with a registration tolerance of ± 15 microns or better. Total imaging time per panel-side, including handling and registration, was less than 15 seconds, and the panel was flipped within the machine for second-side exposure.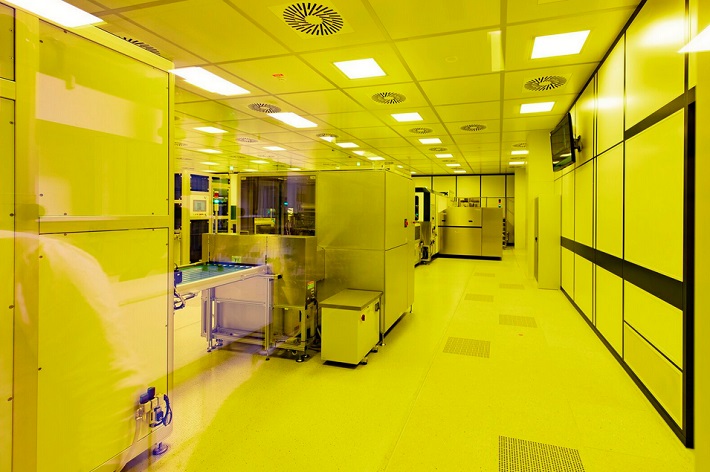 Figure 6: Safelight imaging area.
The develop-etch-strip lines were equipped with digital pressure sensors and flow meters, enabling the ultimate in accurate setting and monitoring of process parameters for consistency and reproducibility. Etching technology had been developed to the highest level, with copper thickness, copper line profile and surface roughness measured continuously over the whole width of the panel. These parameters were particularly relevant in automotive medium- and long-range radar applications. At the upper end of the thickness scale, it was possible to etch 400-micron copper at a line speed of 1.6 metres per minute. At the lower end, for applications such as modified semi-additive technology, it was more cost-effective to produce 5-micron copper by differential etching down from 12 microns than to buy it in as ultra-thin copper-clad. A cupric chloride etchant was used, on a closed loop recycling system with copper recovery, and all the process chemistry was managed on lean principles with the minimisation of waste and a high level of environmental responsibility.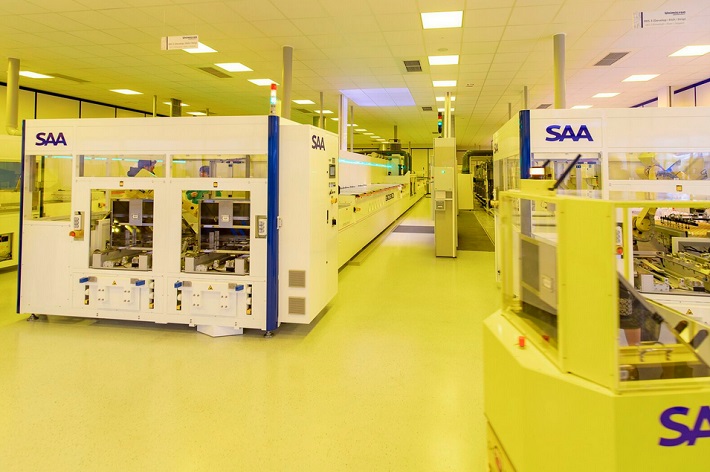 Figure 7: Develop-etch-strip lines.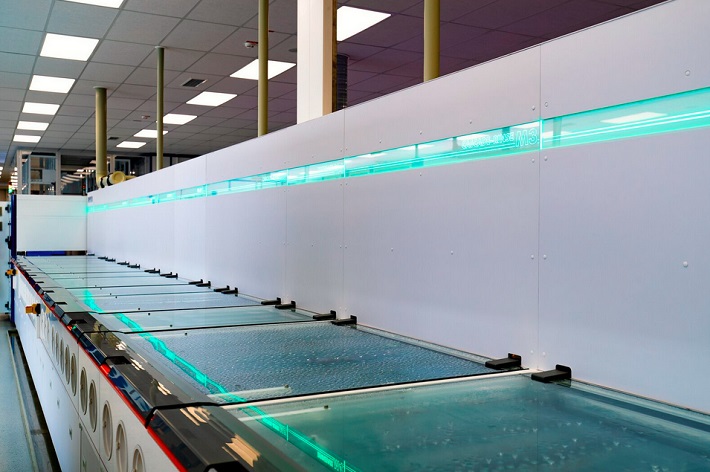 Figure 8: Differential etching line.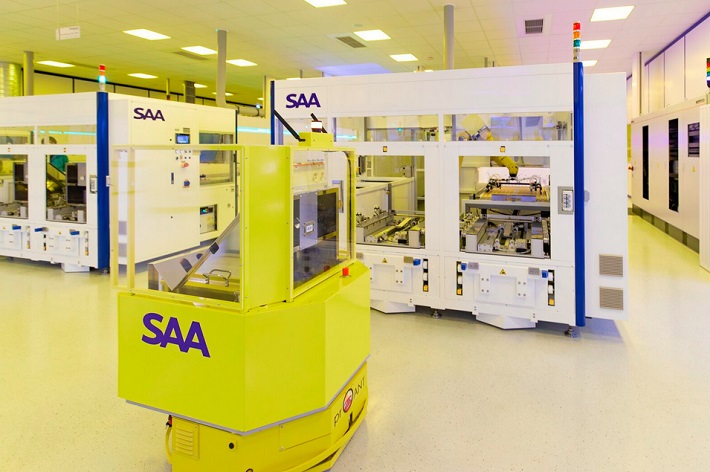 Figure 9: Robot AGV takes etched panels for inspection.
After automated optical inspection, verification and, where necessary, automated optical repair, the etched innerlayer panels proceeded through surface preparation and bonding treatment to the lay-up area, where there was the option of pinned or pin-less tooling. The pin-less optical registration system had been refined and optimised in cooperation with the equipment supplier to achieve a layer-to-layer registration accuracy of ± 5 microns, and a proprietary self-learning software solution enabled the accuracy to be continuously measured and refined for any particular design.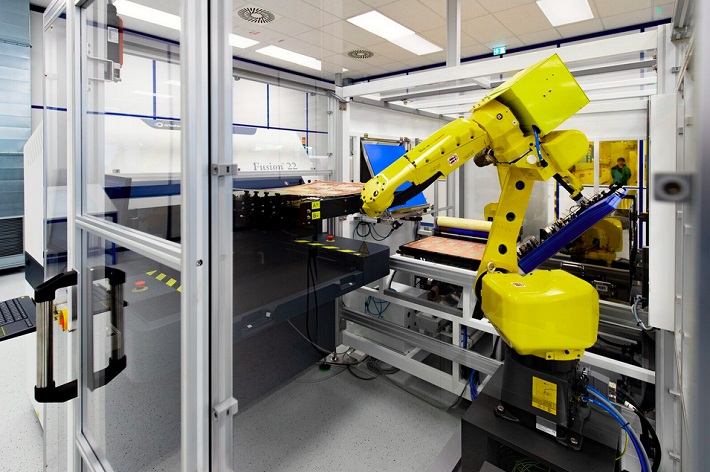 Figure 10: Robot loading AOI machine.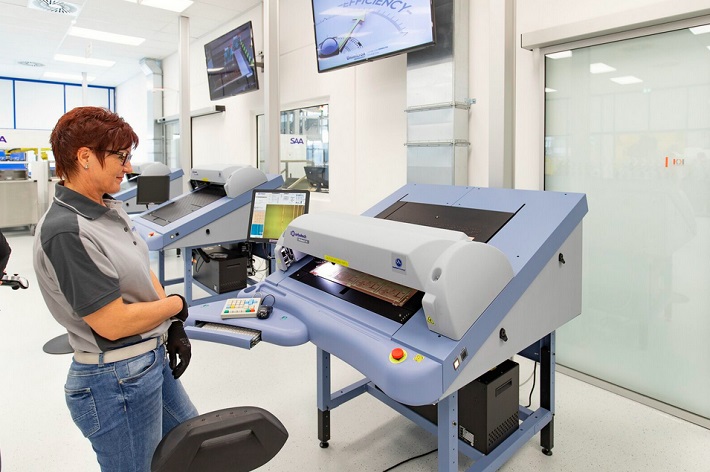 Figure 11: AOI verification station.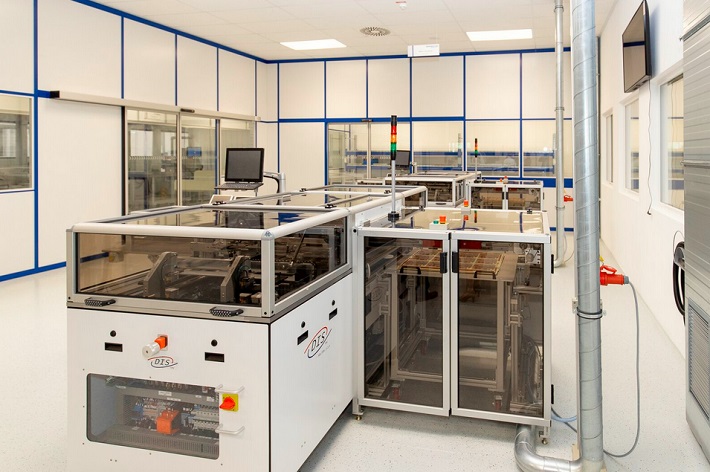 Figure 12: Lay-up station with pin-less registration.
Prepreg was stored in a fully-automated clean-room at 6°C to maximise its shelf-life and avoid wastage. The material management system drew the required material from cold storage 24 hours in advance, to allow it to condition to ambient temperature before lay-up, and again all the handling was by robot. The whole lay-up operation was carried out in Class 1000 cleanroom enclosures.
Housed in their own enclosure were eight laminating presses—five heating and three cooling. One of the hot presses was capable of 400°C operation to enable fusion bonding of PTFE when required.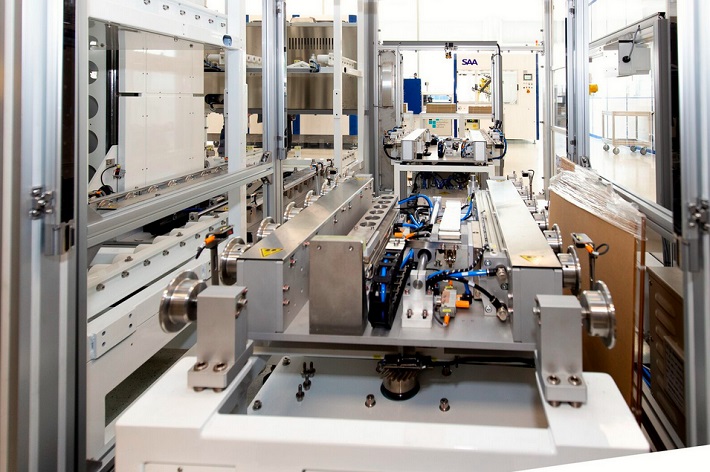 Figure 13: Press area.
From the automated breakdown stations, the press plates returned through a surface-brushing machine for re-use, and the bonded panels proceeded to a trimming and edge-dressing station. This machine attracted a lot of spectators as its robot presented each panel four times to the trimming guillotine, once for each edge, then placed it on a table and swivelled to present a milling head that polished the edges and rounded the corners—fun to watch!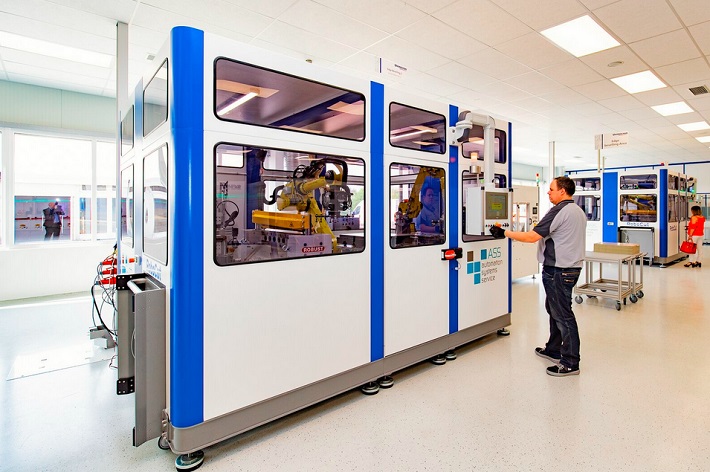 Figure 14: Robot panel trimming and edge dressing.
Finally, the bonded panels went to one of two X-ray drilling machines for tooling holes before proceeding to Unimicron's nearby outer layer factory for finishing.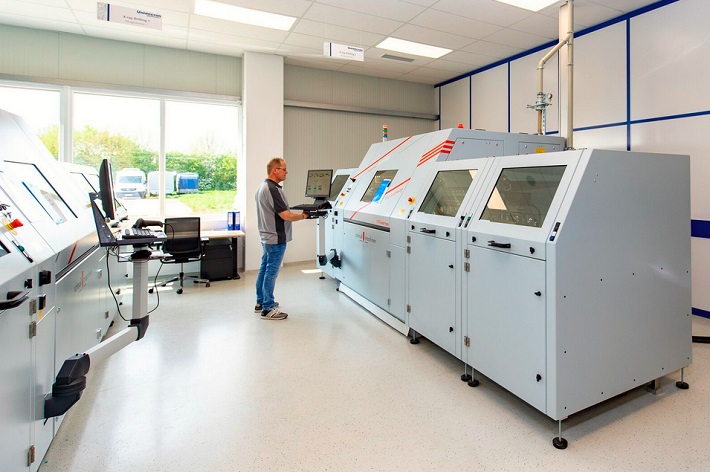 Figure 15: X-ray drilling machines.
Intelligent production planning meant that there was the minimum of work in progress. Where buffering capacity was necessary, the work was transported by the AGVs to an enclosed storage area until the following operation was ready to accept it.
Although some of us could have happily spent several more hours furthering our understanding  of the subtleties of the manufacturing set-up, our guide was on strict instructions to be in place for the opening ceremony, so we left the factory at that point to follow him to the front of the building where a sound stage had been set up facing a mass of visitors, with marching brass bands in the background. 
On the stage, CEO Gerard van Dierendonck addressed the audience, reviewed the recent history of the Geldern site, and acknowledged the efforts of all involved in bringing the project to realisation, particularly a rather weary-looking Rico Schlüter who had pulled the whole lot together.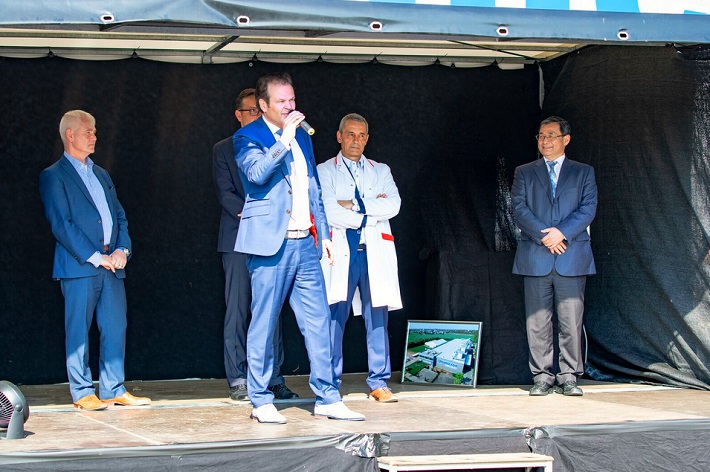 Figure 16: Gerard van Dierendonck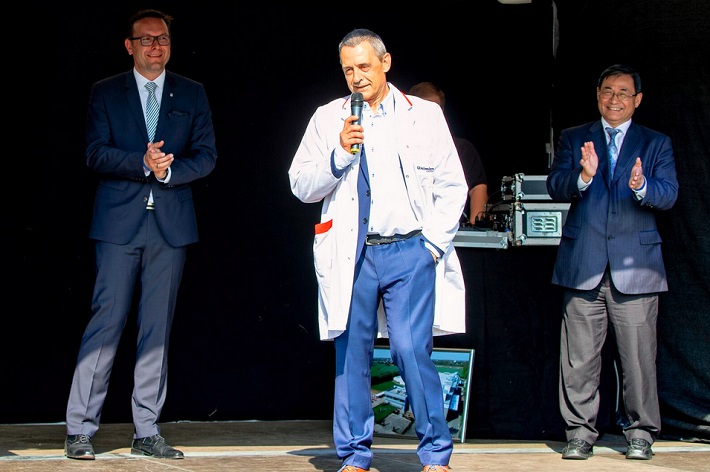 Figure 17: Rico Schlüter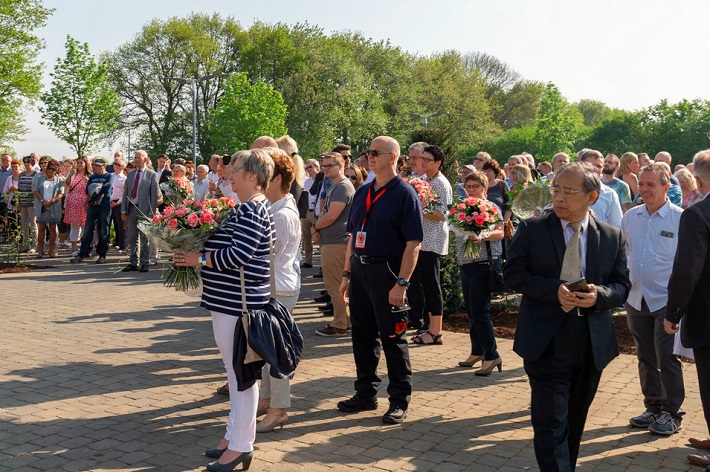 Figure 18: Invited guests.
There was a ceremonial cutting of the ribbon, and the bands played the National Anthem.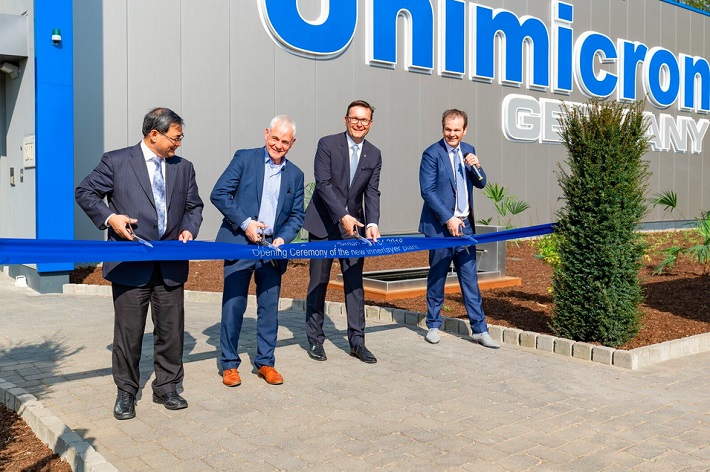 Figure 19: The ribbon cutting ceremony.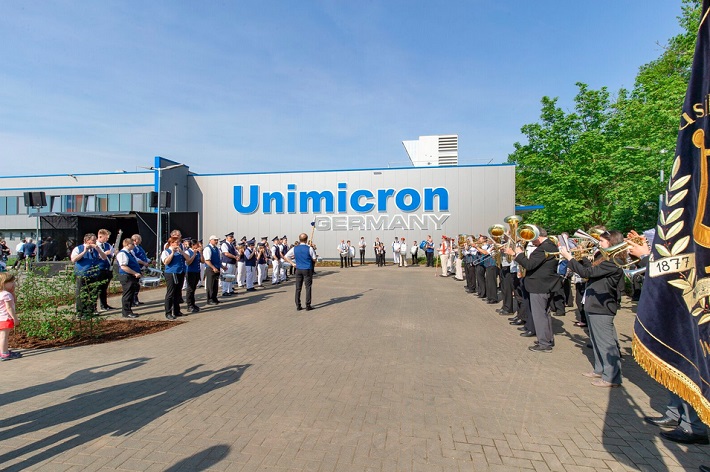 Figure 20: The bands.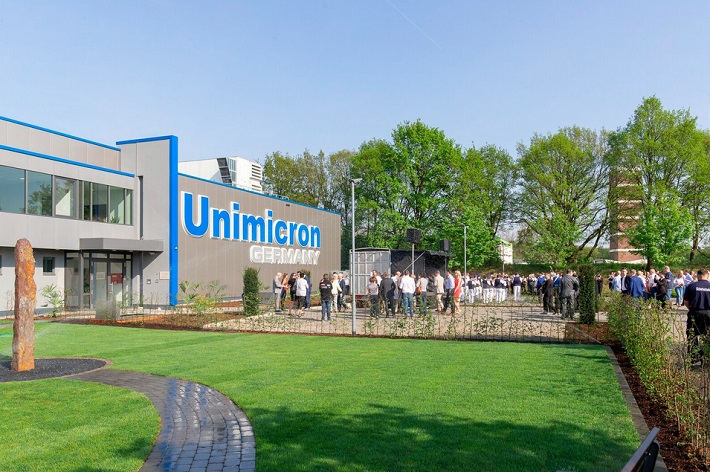 Figure 21: Front of the factory.
And then the party! An enormous hospitality tent with food, drink and disco music, and a lottery draw with nice prizes for those with the right numbers on their wristbands.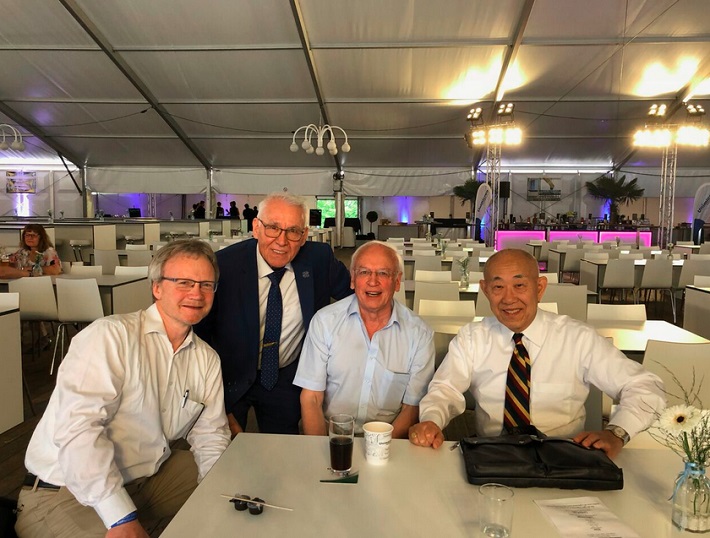 Figure 22: Frank Tinnefeld, Michael Weinhold, Dr. Obermann, and Dr. Nakahara.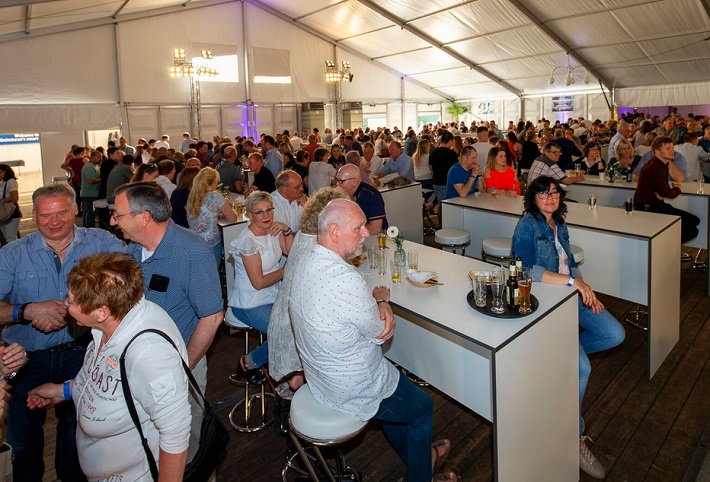 Figure 23: Reception in the marquee.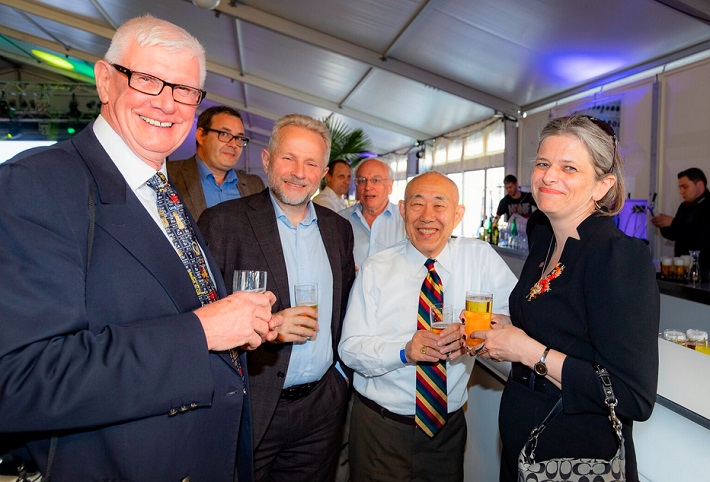 Figure 24: Pete Starkey with Thomas Kuntz, Hayao Nakahara, and Emma Hudson.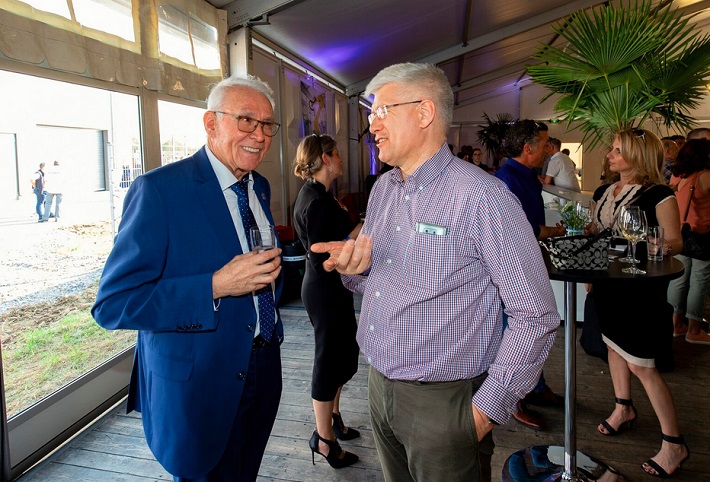 Figure 25: Michael Weinhold with Peter Alliston.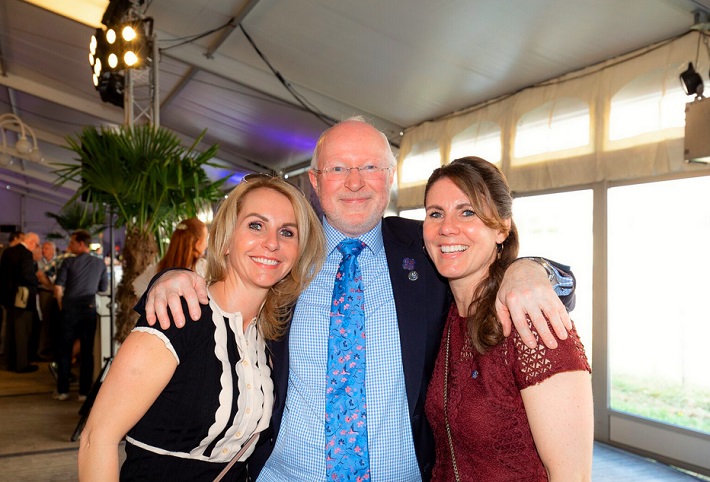 Figure 26: Alun Morgan with Tamara den Daas and Kirsten Smit-Westenberg.
The main attraction of the evening was a popular rock band from Cologne called Brings, clad for some strange reason in tartan trews and kilts although I couldn't work out any Scottish connection. Their music was a sort of heavy metal with an oompah beat. Loud—it certainly got the locals up and dancing until long after the sun had gone down.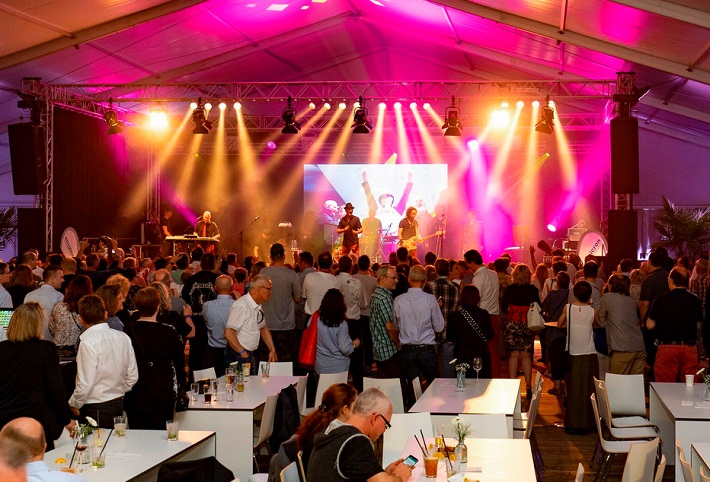 Figure 27: The rock band, "Brings."
Figure 28: Heavy metal oompah in tartan kilt.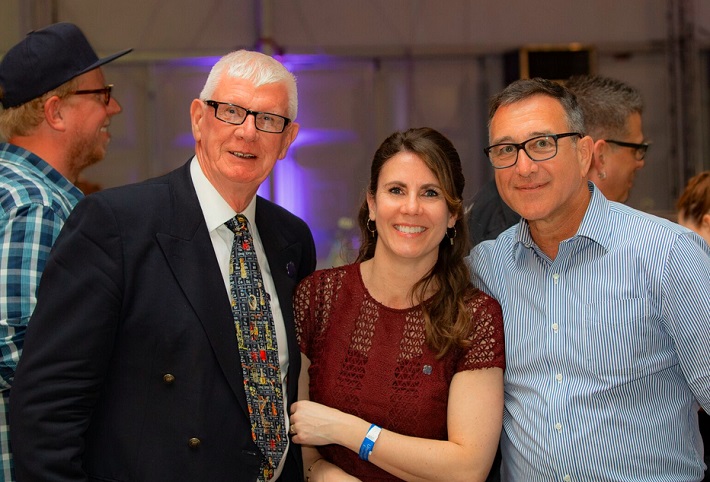 Figure 29: Pete Starkey with Kirsten Smit-Westenberg and Thomas Michels.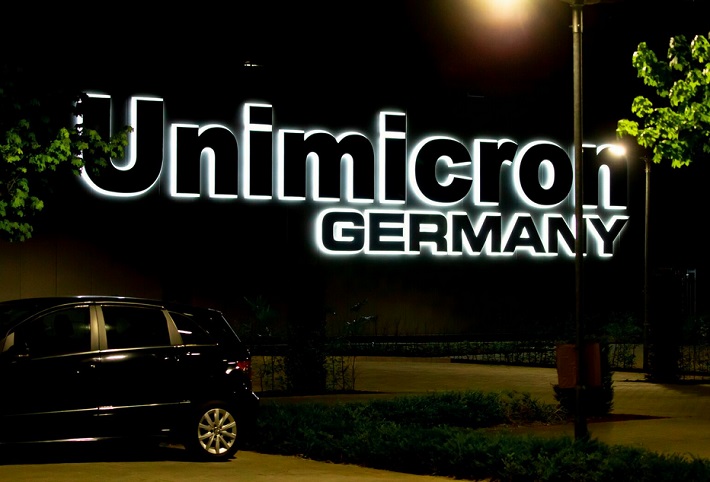 Figure 30: Late in the evening.
It's a rare and wonderful experience to be at the opening of a major new PCB production facility in Europe. It could so easily have gone the opposite way had it not been for the commitment of people like Gerard van Dierendonck and Rico Schlüter, their team of managers and engineers and their skilled workforce. These were surely the fundamental determining factors in Unimicron's decision to maintain their strategy of providing a local one-stop-shop solution to European customers within the automotive, renewable energy and industrial sectors.
Although the Unimicron Germany facility has the capability and capacity to manufacture lot sizes up to 5,000 square metres, it is definitely not a volume production plant; it is the exemplary smart factory in every sense. My personal interpretation is that every panel is effectively a unique job in its own right; whether it belongs to a quick-turn prototype or a production runner it is treated the same, and its complete manufacturing, inspection and test history is recorded in every detail. I fear for the fortunes of smaller companies in Europe that do not have the resources to invest to the level of capability, automation, flexibility and traceability they would need to remain competitive with this kind of operation.
If you are interested to learn more, Rico Schlüter will present an introduction to the new Unimicron factory at the EIPC 50th Anniversary Summer Conference on June 21 – 22 in Dusseldorf when the highlight of the bonus programme will be a guided tour of the factory. You can register here.
Photography by Alun Morgan, EIPC