Choosing the right material for your application can be a major challenge. These are "cost to performance" decisions that need to be made to select material that will meet the expected performance requirements and the desired cost targets. Selecting a material that meets cost targets but fails to perform in prototype development testing results in costly revision spins, cost increases and delays to market.
This book provides the reader with a clearer picture of what to know when selecting which material is most desirable for their upcoming products and a solid base for making material selection decisions.
Key questions answered:
Why is PPO resin better than epoxy resin for electrical performance?
Why could flat glass fabrics reduce the skew and ease for laser drilling?
Why is very low-profile copper foil preferred for high-speed applications?
What is the impact of raw material to data rate or impact on signal integrity testing?
ISBN: 978-1-7370232-9-6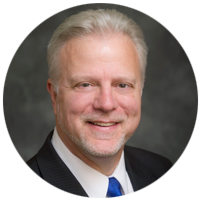 Michael J. Gay currently holds the position of director, high performance products, with Isola. He has been with Isola for 20 years and has 25 years of experience in the laminate and PCB manufacturing industries.
Michael has held various positions at Isola, including technical sales manager and director of emerging products-Asia Pacific region, where his responsibilities ranged from new product introduction, PCB process development, technical support, and troubleshooting for Isola customers.
Since returning to the U.S. from his role in Asia, he has worked closely with major industry OEMs to develop and qualify Isola materials for the next generation of technology. In his current position, Michael provides product application training, collaborative design support, and design reviews for selecting the right material across a wide range of applications, including high-speed digital, high energy/voltage, CAF resistance, and RF/MW.
Michael is active in various PCB industry organizations where he currently provides technical expertise to industry critical committees and projects.
He received his Bachelor of Science degree in Mechanical Engineering and Master of Business Administration from Portland State University.
Isola is a global leader in material sciences that began production of insulation materials in 1912 as Continentale Isola Werke AG in Düren, Germany. In 1956 Isola began production of copper clad phenolic phenolic-paper laminates. Since then, the company has acquired or merged with numerous laminate and prepreg manufacturers such as Allied Signal, Norplex, Westinghouse, and Polyclad to become one of the most recognized global brands in the industry.
Today, Isola designs, develops, manufactures and distributes copper-clad laminates and dielectric prepregs used to fabricate multilayer printed circuit boards. These materials span a range of applications from low cost, high performance FR-4 epoxy systems to ultra low loss dielectric materials.
Isola has seven manufacturing facilities, three R&D facilities, three state-of-the-art analytical services laboratories and numerous technical support and sales teams across Asia, Europe, and the North America. Our global presence enables Isola to service customers around the world.
For more information, please visit Isola's website.
This book has been technically reviewed by the following expert: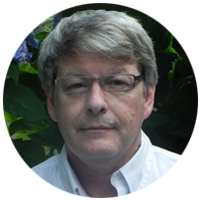 Mark Thompson

Engineering Manager, Out of the Box
Mark has been in the electronics industry for over 35 years. He began his career as a fab engineer in California, then moved to Redmond, Washington, to begin working for Prototron Circuits, where he worked for 25 years. Most recently, Mark worked as a board designer/fab expert for Monsoon [...]
Chapter Summaries
Chapter 1

The Resin System

---

Chapter 1 covers the evolution of material resin systems, from the first laminate developed by Westinghouse in 1907 to the advanced, high-speed materials of today, including filler options.

Chapter 2

Glass Fabric

---

Chapter 2 explores the varieties of woven glass fabrics and their components, and why spread glass is in such high demand for high-speed digital PCB designs.

Chapter 3

All About Construction Tables

---

Chapter 3 explains how laminate manufacturers create construction tables, as well as the material characteristics that are included in these tables and how PCB designers and engineers can use this information to make well-informed decisions when selecting laminates.

Chapter 4

Copper Foil

---

Chapter 4 focuses on the various types of copper foil used in PCB manufacturing, the development of copper foil technology, and factors of surface roughness such as skin effect and modeling.

Chapter 5

Control of Electrical Performance

---

Chapter 5 discusses two of the best options available for measuring electrical characteristics of a PCB: impedance testing by time-domain reflectometry (TDR) and insertion loss testing.

Chapter 6

Automotive Electrification

---

Chapter 6 covers the material requirements of automotive PCBs, which includes testing high-voltage automotive electronics that may reach 800 volts or higher in the near future.
Print-on-demand paperbacks are available for this title. Click below to order from our distributor.
What Our Readers Are Saying
I love this book. Particularly the sections on the effects of the glass weave, the history of laminate, and the difference between Dk and Effective Dk. I highly recommend this book for any designer or engineer looking to better understand laminate!

Mark Thompson, Engineering Manager, Out of the Box
Michael Gay's book is a concise and detailed explanation of the critical materials that makes up a PCB. His thorough explanation will help any engineer, designer and fabricator understand the impact of the material selection in a PCB stackup. This book is truly a gift to the electronics industry and I thank him for sharing his knowledge with us.

Gerry Partida, VP of Technology, Summit Interconnect