FEATURED NEWS AND INFORMATION:
FEATURED ARTICLES AND COLUMNS:
November 29, 2023 | Real Time with...productronica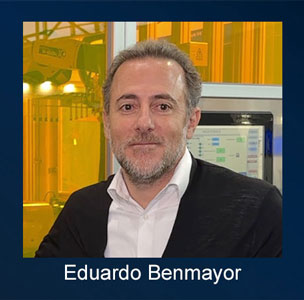 Technical Editor Pete Starkey and Aismalibar's Eduardo Benmayor reflect on opportunities and challenges for thermal management and the battery industry and discusses Aismalibar's product solutions.
November 21, 2023 | Marcy LaRont, PCB007 Magazine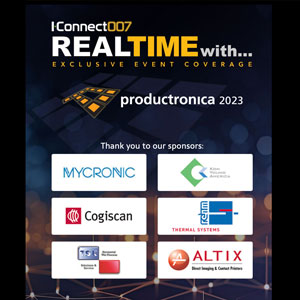 Last week in Munich, 42,000 visitors descended on productronica's 88,000 square meters of show space over eight sprawling halls to see some of the 1,400 exhibitors, representing 45 countries worldwide and all parts of the PCB/SMT supply chain. If you weren't able to make it to productronica this year, don't worry. We've got you covered. 
---
---
---
MORE ARTICLES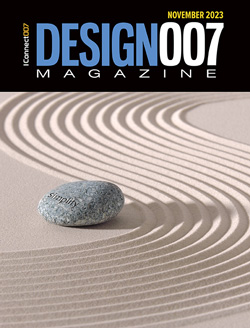 Simplification Featuring:
Simplifying Your Design: An Overview, with Kris Moyer
Simplest Stackups Specified, by Martyn Gaudion
Your Thermal Designs Are Inefficient, by D. Brooks and J. Adam
8 Simple Rules for Streamlining Your Design, by Chris Young
Avoid the 'Ferrari Problem' and Simplify Your PCB Design, by Zach Peterson
Take It From Scotty: Simple Really is Better, by Tim Haag