Books

Featured Books

pcb007 Magazine

Latest Issues

Current Issue

The Registration Sweet Spot

Registration is underrated and underappreciated. The key is to ensure proper registration from layer to layer across the entire printed circuit board. It's a holistic process requiring anticipation, prediction, precise attention at each step, and detailed data tracking and monitoring.

High-reliability Fabrication

In this month's issue, our expert contributors discuss the latest in technologies, trends, complexities and resources regarding high-reliability fabrication.

Finding Ultra

New demands on PCB fabrication, namely advanced packaging, ultra high density interconnect (UHDI), and new specialty materials, are converging, changing the landscape of our business. Is it time to start paying close attention to this convergence?

Columns

Latest Columns

||| MENU
FEATURED NEWS AND INFORMATION:
FEATURED ARTICLES AND COLUMNS:
December 6, 2023 | Happy Holden, Happy's Tech Talk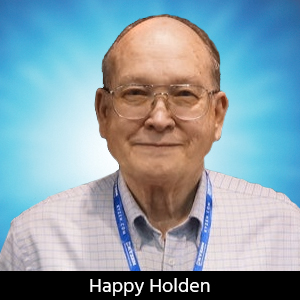 Registration is one of the most important features for any PCB fabricator, but the capability for multilayers is a lot of work on the fabricator's part. CAM settings, multilayer lamination, X-ray analysis, AOI measurements, imaging capability, and drill accuracy all play an important part in this capability. Software and panel parametric coupons are important because they aid in registration performance.
---
---
---
---
MORE ARTICLES
COLUMNS:
December 4, 2023 | Dan Beaulieu, It's Only Common Sense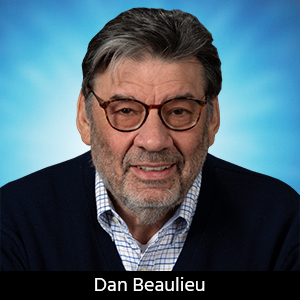 Effective problem solving is a crucial skill in both personal and professional life. Whether you're dealing with a complex business challenge or a personal dilemma, a systematic approach can help you find viable solutions. The way you...
November 30, 2023 | Tom Kastner, Punching Out!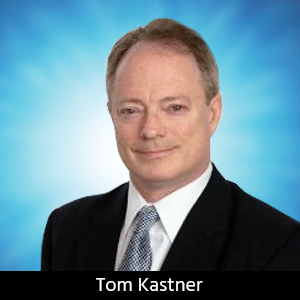 For sellers, the whole process is relatively simple: They may say it's not just about the money, but in truth, it is. Sellers also want a quick process, most of their money upfront, and a reasonable expectation that any deferred...
November 28, 2023 | Preeya Kuray, Material Insight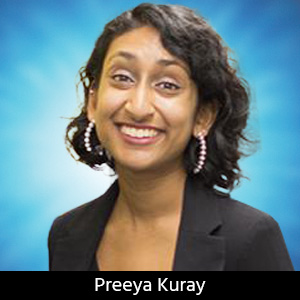 On May 11, 2023, Reps. Blake Moore (R-UT) and Anna Eshoo (D-CA) introduced the Protecting Circuit Boards and Substrates (PCB) Act to Congress. In October, I had the great pleasure of discussing the bipartisan Protecting Circuit Boards...
I Don't Want to Miss it List!
Edit List Settings
---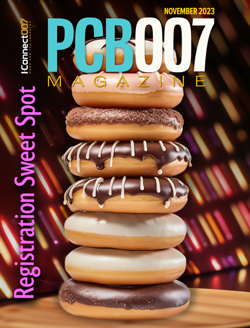 The Registration Sweet Spot Featuring:
The Registration Sweet Spot by Nolan Johnson
Recent Practices in PCB Fab Registration System Architecture by Alex Stepinski
Registration: From Raw Data to Intelligent Manufacturing by Andrew Kelley
Performance and Registration: Coupons to the Rescue! by Happy Holden
Amitron's Leap into the AI Frontier interview with Aidan Salvi