With the move to lead-free solder, the electronics manufacturing industry now has the opportunity to explore and implement assembly solutions that take advantage of lower temperature materials and processes.
Written by Morgana Ribas and other expert authors from Alpha Assembly Solutions, this book provides an introduction to the evolution of modern low-temperature soldering, illustrates the importance of chemistry when developing low-temperature solders, and discusses advanced and emerging applications where lower melting point alloys can provide unique assembly solutions.
Readers will learn the benefits low-temperature alloys have to offer, such as reducing costs, creating more reliable solder joints, and overcoming design limitations with traditional alloys.
ISBN: 978-0-9998648-4-5
Morgana Ribas, Ph.D.
Manager, Metals Technology Group—R&D
Alpha Assembly Solutions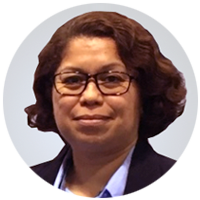 Morgana is a metallurgical engineer with a master's degree in extractive metallurgy from UFRGS in Brazil and a Ph.D. from Rice University in the United States. Currently, Dr. Ribas is manager for the metals technology group at Alpha Assembly Solutions. Her work has appeared in more than 50 publications, including technical journals, conference proceedings, and patents.
The other contributing authors for this book are:
Tom Hunsinger, VP of Global Marketing, Alpha Assembly Solutions
Traian Cucu, Ph.D., Group Leader, Global Applications and Technologies Expert Group (GATE)—R&D, Alpha Assembly Solutions
Ramakrishna H V, Ph.D., Manager of Chemistry, Alpha Assembly Solutions
Garian Lim, Interconnect Solution Portfolio Manager, Alpha Advanced Materials
Mike Murphy, Director of Marketing—Core Products, Alpha Assembly Solutions
Alpha Assembly Solutions, part of the MacDermid Performance Solutions group of businesses, is the world leader in the development, manufacturing, and sales of innovative specialty materials used for electronics assembly, die attach, and semiconductor packaging in a wide range of industry segments, including automotive, communications, computers, consumer, power electronics, LED lighting, and photovoltaics.
For over a century, electronics manufacturers have relied on Alpha for tailor-made solutions that exceed specifications for quality, efficiency, effectiveness, and cost. Our company mission is to always uphold a standard of excellence.
As the industry continues to evolve, Alpha remains focused on developing unique processes for solving assembly challenges.
For more information, visit AlphaAssembly.com
This book has been technically reviewed by the following experts: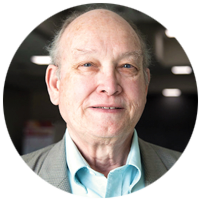 Happy Holden

Consulting Technical Editor,
I-Connect007
Happy Holden is the retired director of electronics and innovations for GENTEX Corporation. Formerly, he was the chief technical officer for the world's largest PCB fabricator—Hon Hai Precision Industries (Foxconn). Prior to Foxconn, Holden was the senior PCB technologist for Mentor Graphics and [...]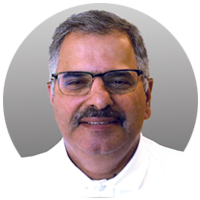 Raiyo Aspandiar, Ph.D. Senior Engineer, Intel Corporation
Raiyo Aspandiar has worked at Intel Corporation in the boards and system assembly facility in Hillsboro, Oregon, since 1983. He was part of the team that introduced surface mount technology to Intel. Over the years, he has participated in the development of PCBs and assembly processes for [...]
Chapter Summaries
Chapter 1

Low-Temperature Soldering

---

Chapter 1 defines low-temperature alloys and explores related concepts, processes, and benefits.

Chapter 2

History and Overview of Low-Temperature Solders

---

Chapter 2 explains the move to lead-free solder and the properties and trade-offs considered in this transition.

Chapter 3

Second Generation Low-Temperature Solders

---

Chapter 3 addresses the increased use of low-temperature alloys and microalloying additions.

Chapter 4

Using the Right Chemistry

---

Chapter 4 highlights potential defects and how to avoid them, as well as tests needed to meet market requirements.

Chapter 5

Advanced Applications for Low-Temperature Solders

---

Chapter 5 explores emerging low-temperature solder applications that provide unique assembly solutions.
Print-on-demand paperbacks are available for this title. Click below to order from our distributor.
What Our Readers Are Saying
I found this book to be very educational and informative. I agree with the authors that there are many advantages to using an LMP solder paste when it comes to improving the assembly and field reliability of complex HDI structures. I was particularly interested in their look at advanced density packaging for PoP and SiP, as these are rising packaging trends.

Happy Holden, Consulting Technical Editor, I-Connect007
This book does a good job of distilling out the chaff and focusing on the most relevant, valuable information available, including main drivers for the current worldwide interest in low-temperature soldering, the history of solder paste alloys and flux developments, as well as various applications for these materials.

Raiyo Aspandiar, Ph.D., Senior Engineer, Intel Corporation