Data is driving disruptive industries and trends, with 90% having been generated in only the last two years. 80% of this data is unstructured and only 2% of this data has been analyzed.
System-level analysis of complex and high-speed electronic designs is critical to solve electromagnetic, electrothermal, and electromechanical simulation challenges and to ensure that the system works under wide-ranging operating conditions.
The electrothermal analysis of ICs and electronic systems is made more complex by interconnected electrical and thermal effects. Increased electrical content logically generates more heat, which affects the system performance of electronic devices. In this book, the author focuses on EM and thermal analysis in the context of data center electronics systems.
ISBN: 978-1-7370232-2-7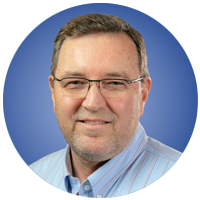 Brad Griffin is a product marketing group director in the System Analysis Group at Cadence Design Systems, Inc. He has over 25 years of experience in electronics design technologies that enable the design and analysis of integrated circuit packaging and printed circuit board systems for high performance applications such as datacenters, 5G, WiFi6, and 3D-IC. Griffin is a graduate of Arizona State University.
Cadence is a pivotal leader in electronic systems design, building upon more than 30 years of computational software expertise. The company applies its underlying Intelligent System Design strategy to deliver software, hardware and IP that turn design concepts into reality. Cadence customers are the world's most innovative companies, delivering extraordinary electronic products from chips to boards to complete systems for the most dynamic market applications, including hyperscale computing, 5G communications, automotive, mobile, aerospace, consumer, industrial and healthcare. For seven years in a row,
Fortune Magazine
has named Cadence one of the 100 Best Companies to Work For. Learn more at
cadence.com
.
This book has been technically reviewed by the following expert: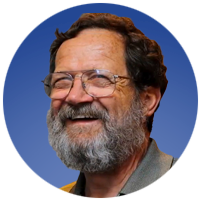 Lee Ritchey

Founder and President, Speeding Edge
Lee Ritchey is one of the industry's premier authorities on high-speed PCB and system design. He is the founder and president of Speeding Edge, an engineering consulting and training company. He conducts on-site private training courses for high technology companies, and also teaches courses [...]
Chapter Summaries
Chapter 1

Data Center Infrastructure and Requirements Related to Electronics Systems

---

Chapter 1 looks into the role data centers play in electronic system design, and how they should be configured for the tasks at hand.

Chapter 2

Challenges in Design and Development of Electronics Systems

---

Chapter 2 examines the many challenges facing system designers, including electromagnetic, thermal, and electromechanical problems at the IC and PCB level.

Chapter 3

Limitations of Today's Electronics System Design

---

Chapter 3 focuses on the variety of limitations that today's electronics system designers face as data becomes evermore complex and the industry seeks alternatives past Moore's law.

Chapter 4

The New Electronics System Design Solution

---

Chapter 4 outlines a new path forward for systems designers seeking to solve design issues before they become problems on the manufacturing floor, and why power integrity analysis is so critical in this arena.
Print-on-demand paperbacks are available for this title. Click below to order from our distributor.
What Our Readers Are Saying
Author Brad Griffin offers readers a very good explanation of system-level analysis of complex and high-speed electronic designs. I highly recommend this book for those who are getting started with the design of PCBs and systems that are used in data centers.

Lee Ritchey, Founder and President, Speeding Edge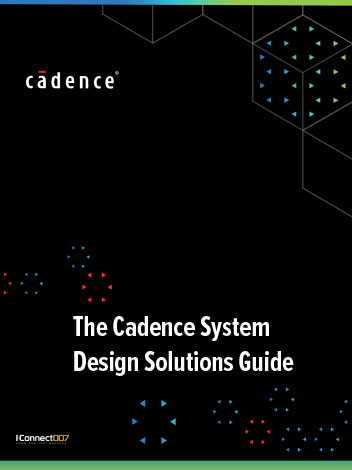 The Cadence System Design Solutions Guide
Download the bonus companion guide to get solutions for all your system analysis needs!
Put knowledge into action! This solutions guide provides all the information you will need for state-of-the-art systems analysis.