Thermal management is one of the fastest-growing areas of the PCB segment, far outpacing the projected growth for the overall industry. While demand was originally driven by high-power telecommunication and mil-aero applications, it has rapidly expanded to include automotive, consumer electronics, and medical sectors.
Written by Anaya Vardya, this book serves as a desk reference for designers on the most current thermal management techniques and methods from a PCB fabrication perspective, including a case study on an extreme mixed-technology design. Vardya also shares considerations designers should discuss with their PCB fabricators to ensure manufacturability, cost-effective solutions, and successful product launches.
PCB designers and design engineers, both new and veteran, will learn how to "beat the heat" by gaining a thorough understanding of thermal management design processes.
ISBN: 978-1-7342005-5-3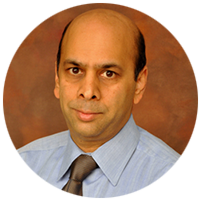 Anaya Vardya has over 35 years in the electronics manufacturing business and is currently the president and CEO of American Standard Circuits Inc. Anaya was previously COO of Canadian-based Coretec Inc. and senior VP of operations at Merix (both now part of TTM). He was also the corporate development manager at Continental Circuits, and before that, he had a variety of management and non-management positions in IBM Endicott and IBM Austin. Anaya holds a master's degree in chemical engineering from the University of Cincinnati and a bachelor of technology from the Indian Institute of Technology.
Founded in 1988, American Standard Circuits is a leading U.S. manufacturer of advanced circuit board solutions. As a total solutions provider for the worldwide PCB industry, we are capable of delivering advanced technology to virtually every industry sector in quantities ranging from quick prototypes to large volume production.
Our ongoing commitment to leading-edge, high-level interconnect technology, cost-effective manufacturing, and unparalleled customer service has put us at the forefront of advanced technology circuit board fabrication. We manufacture quality rigid, metal-backed, RF/microwave, flex and rigid-flex printed circuit boards on numerous substrates for a variety of applications, including military/aerospace, industrial, commercial, medical, telecommunications, consumer electronics, RF/microwave, transportation, and advanced technology.
Our goal is to provide our customers with the best technology, service, and quality of any independent printed circuit board fabricator in the world. We believe that we are our customers' own personal PCB experts. It is our role to look after all their PCB needs to ensure they are getting the best products on the market today. Our experts are your experts and they are ready to help. Access them here. Find more information about ASC at asc-i.com.
This book has been technically reviewed by the following experts: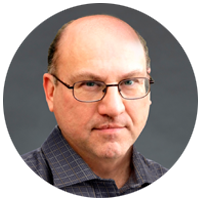 Dr. Johannes Adam

Consultant,
ADAM Research
Dr. Johannes Adam received his doctorate in physics from the University of Heidelberg, Germany, in 1989 with a thesis on the numerical treatment of three-dimensional radiative transfer. He then worked in various software companies, mainly on numerical simulations of electronics cooling and in [...]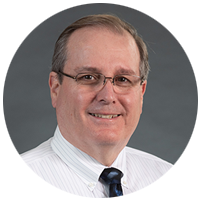 Denis Boulanger

Principal Manufacturing Engineer,
Raytheon Technologies
Denis Boulanger has over 35 years' experience in the electronics manufacturing business and is currently a principal manufacturing engineer at Raytheon Technologies. Boulanger was previously a senior manufacturing engineer at Technovative Applications. He spent 25 years in the PCB laminate [...]
Chapter Summaries
Chapter 1

Thermal Vias

---

Chapter 1 addresses three common thermal via design methods: thermal via arrays, copper planes, and via fill.

Chapter 2

IMPCBs or MCPCBs

---

Chapter 2 focuses on IMPCB considerations that designers should discuss with their PCB suppliers.

Chapter 3

Metal-Core Boards

---

Chapter 3 explores how nearly any PCBA that will contain active heat-generating components can benefit when designed on a metal-core PCB.

Chapter 4

RF Thermal Management Fabrication Methods

---

Chapter 4 highlights design considerations for RF thermal management, which can be quite different from other applications.

Chapter 5

Mixed Technology

---

Chapter 5 covers various types of technology combinations, as well as a case study on an extreme mixed-technology design.
Print-on-demand paperbacks are available for this title. Click below to order from our distributor.
What Our Readers Are Saying
If you want to know what measures you can take to keep your PCB cool, you need to read this book. The technologies and manufacturing processes for thermal management are summarized and presented in a unique way.

Dr. Johannes Adam, Consultant, ADAM Research
This book provides a comprehensive look at thermal management and PCB design issues from the fabricator's perspective. I am glad that it exists now that I have 'gone over to the dark side,' where I am a consumer rather than a fabricator and/or material supplier.

Denis Boulanger, Principal Manufacturing Engineer, Raytheon Technologies
For those who are, shall we say, 'less technical' than others, it's refreshing—not to mention face-saving, at times—to be able to understand terms like insulated metal-clad PCBs (IMPCBs), metal-clad PCBs (MCPCBs) and mixed-technology PCBs.

Dan Beaulieu, President, DB Management Group