The Printed Circuit Designer's Guide to... Thermal Management with Insulated Metal Substrates, Volume 2 spotlights material selection for cost-effective solutions and reliable designs. This book covers the latest developments in the field of thermal management, particularly in insulated metal substrates, using state-of-the-art products as examples and focusing on specific solutions and enhanced properties of IMS. These include not only the heat dissipation and the drive to increase thermal conductivity (W/mK), but the total thermal balance as well.
Readers will learn the various methods that have been applied to the modeling and testing of thermal materials. Different approaches give varying values of thermal conductivity when applied to the same material, and the effects of measurement errors and tolerance in dielectric thickness can also vary. One of the most pertinent questions answered is how to improve reliability of components as they become increasingly smaller.
Download the companion guide The Solutions Guide to... Thermal Management
ISBN: 979-8-9856020-3-6
ISBN POD: 979-8-9856020-5-0
Didier Mauve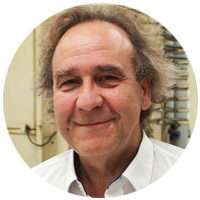 Well known and highly respected in the printed circuit community, Didier Mauve brings over 25 years of industry experience with him. His CV includes roles such as the sales and marketing manager of one of the leading distributors in Europe, and as managing director of the largest copper-foil converting service in Europe. Mauve joined Ventec in 2015 to strategically drive European sales. His particular expertise and interest in thermal management technology has been instrumental in helping Ventec become a global leader for high-tech and high-reliability materials.
Robert Art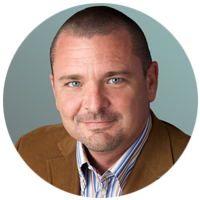 Robert Art has over 30 years' professional experience in electronics and printed circuit board materials, having previously worked in sales and account management roles at global PCB laminate distribution companies and component manufacturers in Austria. Robert joined Ventec in 2017 as area sales manager for Central and Eastern Europe.
In his current role at Ventec, Robert is now responsible for business development activities for the company's IMS product lines to help Ventec further develop its leadership position for high-reliability thermal management solutions.
Ventec International Group is a world leader in the production of polyimide and high-quality, high-performance copper-clad laminates and prepregs used in a wide range of PCB and associated applications. Ventec is a global company with an extensive footprint of manufacturing, distribution, technical service, and sales centers throughout Asia, Europe, and the United States. A fully owned and managed global supply chain allows Ventec to readily and consistently supply quality products to all markets in all geographic areas.
Ventec's solutions include the latest advances in high-performance IMS materials that deliver exceptional thermal performance, reliability, and quality that is particularly demanded by automotive, medical, aerospace, and military markets, including LED lighting and DC power conversion applications. With tec-speed©, Ventec offers an advanced range of PCB materials for high-speed low-loss applications. PCB base materials are also part of the Ventec portfolio, including complementary products such as flex- and rigid-flex circuit board materials; backup, entry, and routing materials, foils, and coatings. Their latest tec-speed 10 ultra-low Dk material with Dk values between 2.3 and 2.8 achieves lower losses, lower system power requirements, while balancing performance and cost.
Wherever technology takes you, Ventec delivers! For more information, visit www.venteclaminates.com.
This book has been technically reviewed by the following experts: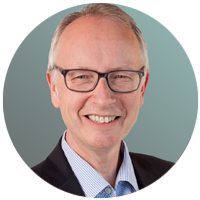 Jan Pedersen

Director of Technology, NCAB Group
Jan was practically born into the PCB industry with a father who produced printed circuits in the garage. He then started his career around printed circuits in 1977. Jan has shared his knowledge of PCBs at Elmatica since 1992, the last ten years as Senior Technical Advisor, and from January 2022 [...]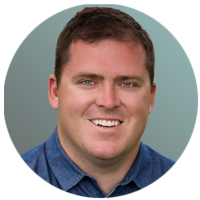 Kyle Burk, PhD

President and Director of Engineering, KBJ Engineering
Dr. Kyle Burk is President and Director of Engineering for KBJ Engineering LLC and Circuitboardlayout.com. He has over 10 years experience in designing and developing medical device electronics and instrumentation. He has authored 6 peer-reviewed journal publications and is inventor on 5 US [...]
Chapter Summaries
Chapter 1

High Emissivity

---

The authors discuss the advantages of the model developed for leveraging IMS in LED assemblies, which replaces the typical PCB-TIM-heatsink stack-up.

Chapter 2

Solder Cracks

---

Mismatch between the coefficient of thermal expansion (CTE) of the substrate material and components is the main cause of cracks in soldered joints. Various measures can be applied to prevent cracks from forming.

Chapter 3

Thermal Resistor Measurement

---

To assess a vendor's claims about the performance of an IMS, it is important to know the test method that has been applied. Designers may need to rely on empirical data and past experience to develop an IMS specification to meet their needs.

Chapter 4

Selecting IMS for High-Temperature Applications

---

IMS can offer a more robust solution than alternatives and tends to come at a lower cost than direct-bonded copper. Designers need to make sure they understand how the chosen material has been characterized to make an accurate prediction of its performance in the target application.

Chapter 5

Boosting Thermal Performance with Multilayer IMS

---

This chapter provides examples of thermally enhanced prepregs and cores now available in the market with the versatility to solve a wide variety of challenges. Included are examples of simple designs and more complex hybrid assemblies that combine multilayer and single-layer areas on the same board.
Print-on-demand paperbacks are available for this title. Click below to order from our distributor.
What Our Readers Are Saying
This textbook is a great addition and supplement to the first edition. It delves deeper into the science of insulated metal substrates and their useful, often overlooked, properties for proper thermal management.

Kyle Burk, PhD, President and Director of Engineering for KBJ Engineering, LLC
The importance of total thermal resistance has been an eye opener for me from being focused on one material's thermal conductivity to understanding the total thermal behavior of a material stackup.

Jan Pedersen, Director of Technology, NCAB Group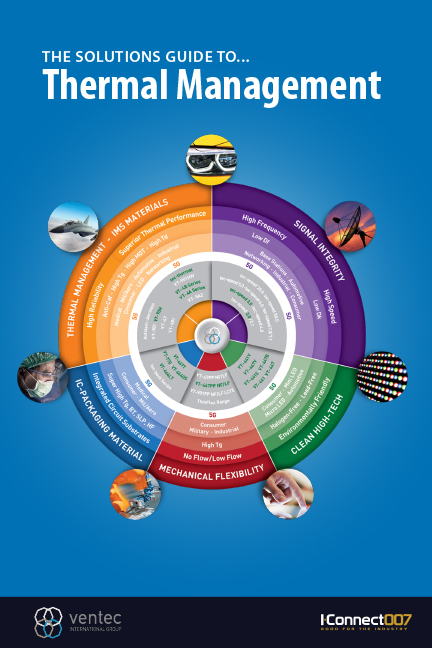 The Solutions Guide to...
Thermal Management
This must-read sequel to Ventec's book series, The Printed Circuit Designer's Guide to... Thermal Management with Insulated Metal Substrates, Volume 1 and Volume 2, describes the popular applications, IMS products and selection criteria, and engineering support services that can help engineers understand and overcome thermal management challenges.