Reading time ( words)
After the papers from the first day of the EIPC Winter Conference in Milan on February 14–15, the delegates were hosted at a reception and plant tour of Elga Europe at their nearby production facility. CEO Georgio Favini CEO described that Elga was founded in 1973 and had had three important joint ventures in its history—first with Lea Ronal, then Tokyo Ohka, and Eternal currently. Favini explained that Elga Europe is the European leader in dry-film photoresist for PCB fabrication and the only remaining European producer with a capacity of 15 million m2/year.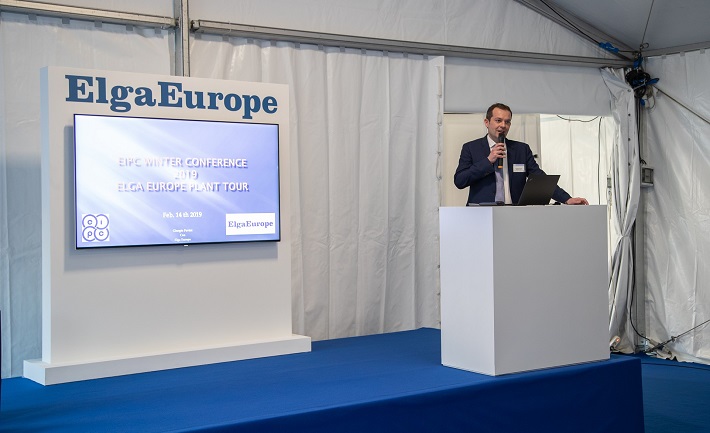 Favini described the dry-film production process in detail. Then, the delegates were treated to a comprehensive plant tour, including all the stages of manufacturing through mixing, coating, drying, in-line inspection, testing, and slitting. The delegates greatly appreciated the hospitality shown by Elga Europe and felt privileged to have been shown around the impressive facility by such knowledgeable staff.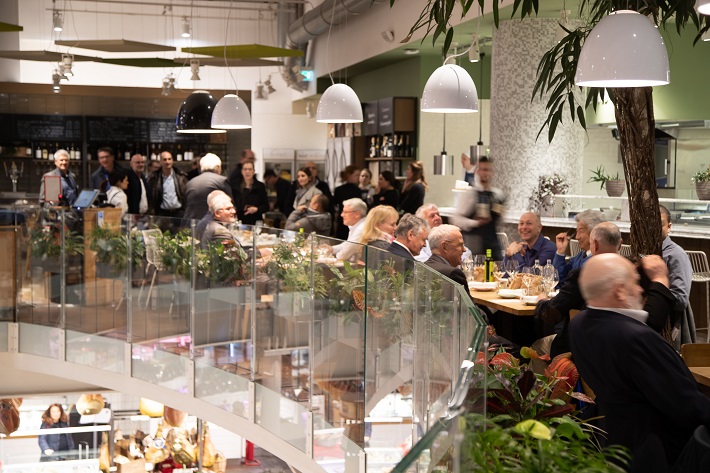 The delegates then went back to downtown Milan for a gastronomic dinner in the very chic deli/restaurant called "Eataly." Suitably refreshed after the excellent networking dinner, the delegates took their places for day two of the programme.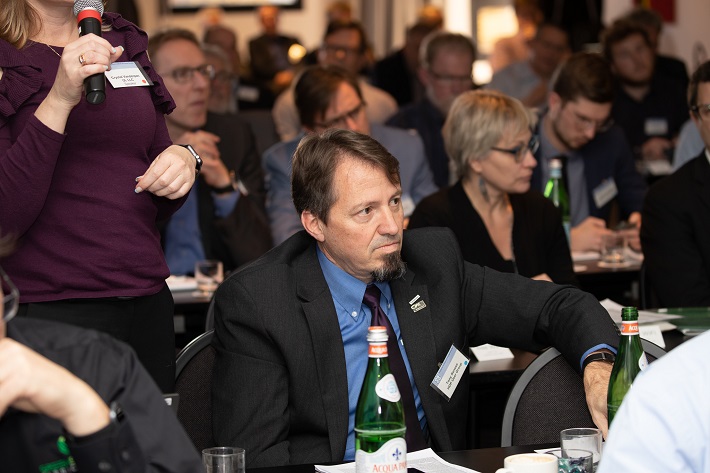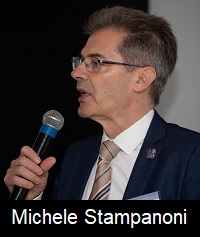 Sessions and Papers
The opening session titled "New Developments in PCB Technology: DFM and Cost-effective Supply Chain Management" was chaired by EIPC Board Member Michele Stampanoni who introduced the first speaker, Robrecht Belis of Elsyca. Belis introduced a PCB plating performance simulation system that allows plating layer thickness distribution prognosis before the start of production.
Belis explained that the PCB plating process is very sensitive to panel size, pattern, holes, plating infrastructure, and the electrolyte. The system characterises the plating process using infrastructure and electrolyte data and utilises the specific circuit design to build a simulation of plating distribution.
Belis went on to describe how design modifications, copper balancing, and layout optimisation can then be performed before production starts. Belis concluded with a case study carried out at EuroCircuits where he demonstrated the resulting optimised layout, time savings, and better-quality deposition uniformity over manual techniques.
Roland Valentini of Gardien Group was next to present on "The Impact on Supply Chain Management: Final PCB Yield and Profitability." Valentini started his presentation from the premise that there had been a major change in the industry from analogue to digital, and that this had brought new challenges for manufacturing and test. He further argued that traceability is going to be one of the key requirements to fulfil in high-reliance markets, identifying the sectors as automotive, space, aerospace and military, medical, industrial, network and 5G base stations, mobile communications, and home automation.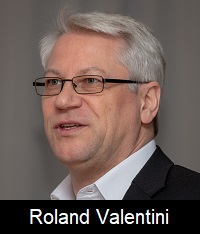 Valentini also described the Gardien-managed supply chain process whereby the supply chain between the purchasing manager and PCB fabricator is kept as lean as possible with steps non-value-added steps being eliminated. The presentation concluded with a Chinese PCB sourcing example with the potential to effectively double the number of potential PCB suppliers, and a description of the Gardien test service to the PCB industry to improve quality, reliability, and total productivity.
Share
Print
Suggested Items
10/26/2020 | Pete Starkey, I-Connect007
Designers attending the AltiumLive Europe 2020 Virtual Summit had the opportunity to see at first-hand how circuit boards were made to help them make informed design-for-manufacturing decisions. Pete Starkey details how Würth Electronik welcomed AltiumLive to its Niedernhall factory to take a virtual tour.
10/19/2020 | Pete Starkey, I-Connect007
Although current circumstances have forced the postponement of its live conferences, seminars, and workshops, EIPC continues to provide a platform for the exchange and dissemination of the latest knowledge and technical information to the European interconnection and packaging industry. Pete Starkey details how its current series of technical snapshots, delivered in a webinar format, address technology challenges facing the automotive, telecom, and high-speed sectors of the industry.
10/13/2020 | Dan Feinberg, Technology Editor, I-Connect007
Since AltiumLive this year is a virtual event, coverage is limited to watching some of the presentations virtually. Dan Feinberg describes how he was pleasantly surprised with the quality and excellence of the Würth virtual factory tour.