Reading time ( words)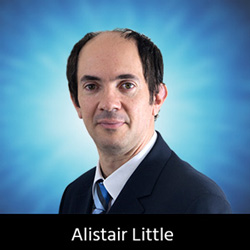 In the second of my recent columns on resin potting and encapsulation, I will expand on my previous Q&A guide on the subject with further advice on selection and application.
Keeping to our tried and trusted five-point Q&A format, I am returning to the subject of potting and encapsulation with a few more pointers to help steer you in the direction of making appropriate resin choices—and, hopefully, away from problems that you are more than likely to encounter on the way. Initially, here's a little primer to whet your appetite.
There are a number of different factors that influence the protection afforded by potting compounds. The act of encapsulating a component or PCB means that it is surrounded by a layer of resin, which completely seals a component or an entire PCB from the environment in which it operates. When mixed, a two-part resin starts a chemical reaction, which results in the resin becoming fully polymerised to provide a homogenous layer. The polymerisation reaction creates a three-dimensional structure, which provides a barrier against chemical attack and high humidity, physical shocks, and the potentially destructive effects of thermal cycling.
Now, let's refer to our questions.
1. What typical applications use epoxy resins?
Epoxies are typically used where extremes of temperature and chemically aggressive environments are encountered. Under-hood applications are common, and epoxies are often used to protect the huge variety of sensors, digital electronics, and connectors that abound beneath the hood of a modern automobile not just from high temperatures but also from volatile fuels and lubricants.
Even as we switch from the internal combustion engine to the electric motor, the chemical environment might change, but the requirements for chemically resistant potting resins capable of tolerating a wide temperature range and resisting chemical attack will remain. Their excellent adhesion to a wide range of substrates means that epoxies are used to ensure that the electronics are also very effectively sealed against the external environment and are perfectly adapted for use in equipment destined for deployment in ATEX and other hazardous areas.
To read this entire column, which appeared in the April 2019 issue of Design007 Magazine, click here.
Share
Print
Suggested Items
11/07/2019 | Karel Tavernier, Ucamco
Every so often, I hear technologists ask why so many PCB designers still use Gerber. That is a fair question. Ucamco has over 35 years of experience in developing and supporting cutting-edge software and hardware solutions for the global PCB industry. Our customers—small, medium, and large PCB fabricators—include the electronics industry's leading companies, and many of them have been with us for over 30 years. We are dedicated to our industry and excellence in everything we do, which includes our custodianship of the Gerber format.
01/25/2019 | Patrick McGoff, Mentor, a Siemens business
This year, we celebrate the 55th anniversary of the introduction of the Gerber machine language format. We can thank H. Joseph Gerber, the man who took manual PCB design to the next level with the automated photoplotter, for giving us this format in 1964. Gerber immigrated to the United States in 1940 with his mother following the death of his father during the Holocaust. Gerber started Gerber Scientific Instrument Company in 1948 to commercialize his first patented invention—the variable scale.
08/02/2018 | Jade Bridges, Electrolube
There are many different types of thermally conductive materials, and choosing between them will be dictated by production requirements and application design, as well as critical performance factors that must be achieved.