Reading time ( words)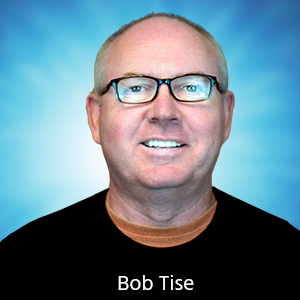 Gerber files can reveal design issues ahead of the quote process and ensure your manufacturer has everything needed to produce your boards correctly. After consulting with Engineering Support Specialist Eric Haugen, we explored some best practices for making sure that Gerber files are accurate.
Speed is a critical component of the PCB manufacturing process. I spend the bulk of my day receiving files from customers and giving them back quotes in return. Rare is the day when a customer finishes off a quote request with, "Hey, take your time. I'm in no hurry."
Sunstone Circuits processes dozens of rush quote requests every day, and I can assure you that we do not like sending them back for more information from the client because crucial information is missing. And I'm pretty certain our customers don't like getting their quote requests sent back, or worse yet, producing boards that don't work because a key design element was not relayed to us.
Sometimes, this happens for an unavoidable or unforeseeable reason. Other times, it's purely a function of being in too much of a hurry to measure twice and cut once. We get it; it's hard to take your foot off the gas when your production lead or your boss is tapping their fingers on your desk.
An important thing to remember when you're deciding whether or not to hit the pause button is that your fabricator cannot read your mind. Before you hit send on a quote request, take five minutes and be sure you are sending something that's usable for your manufacturer.
Especially if you've been working on it for a long time, viewing your design in the native CAD tool can be overwhelming. You have been zoomed in, looking at tiny details for days or weeks. It seems so close to finished, but this is exactly when you should lean back and look at the big picture.
Converting to Gerber provides you with an uncluttered view of your board design. You can see each layer lined up. This can reveal all sorts of issues that will slow the quote process, such as one layer being scaled while others are not or one layer being metric and one not. Converting to Gerber also offers a double check that can pre-solve problems related to an esoteric naming convention, text on silkscreen layer showing up on the copper layer, tolerance issues with traces, and misaligned drill holes.
To read this entire column, which appeared in the May 2019 issue of Design007 Magazine, click here.
Share
Print
Suggested Items
02/20/2020 | Andy Shaughnessy, Design007 Magazine
I spoke with Max Seeley of 3M about a design class he presented at AltiumLive in Frankfurt, Germany. We also discussed autorouting and the continuing advances in EDA tools, as well as the schism between users who embrace new technology and those who still prefer to layout their boards the old-fashioned way. Which camp do you belong to?
02/20/2020 | Kelly Dack, CID+, EPTAC
Joe Clark, co-founder of DownStream Technologies, gives Kelly Dack an overview of the company and their innovative product line, which serves to smooth the bumps that can occur between source design output and manufacturing line input. As Joe explains, 2019 was a great year for the company, and he expects that trend to hold through 2020.
02/11/2020 | Andy Shaughnessy, Design007 Magazine
Yes, you read that right. The IPC Designers Council is now known as IPC Design. Many of you have heard secondhand stories about what this change will entail, so I asked IPC to shed some light on this subject. I recently spoke with IPC's Teresa Rowe and Patrick Crawford about what's changing, what's not, and IPC's plans to provide improved infrastructure for PCB design content and curriculum.