Reading time ( words)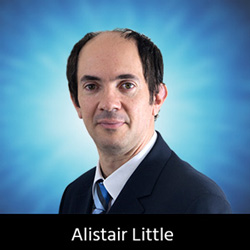 So far, in my columns on resin chemistries and encapsulation/potting techniques, I have tended to concentrate on the properties of these materials. My insights have included how they are best applied in the factory, and the steps that must be taken to get the best performance from them once they are in the field to protect an electronic assembly or lighting fixture against the elements. In this column, I am going to address the question of resin failures—in particular, how to avoid them—and to get a better idea of where and how appropriately selected and applied modern resins are making a big difference in the world of extreme electronics installation and implementation.
Regarding resin failures and how to avoid them, there are some excellent, well-formulated resins out there that will deliver unfailing service as long as they are carefully selected for the anticipated conditions, stored appropriately, and applied and cured according to the manufacturer's recommendations. One lapse in this sequence and you are likely to have a problem on your hands that may manifest itself on the test bench if you are lucky. But if you are very unlucky, it will manifest sometime later when a unit is already in service and likely to be operating in some hazardous or otherwise difficult-to-access location.
There are a number of simple steps that you can follow to reduce incidences of resin failure, and, at best, help you avoid them altogether. First, always read the product manufacturer's technical data sheet; this will at least guide you on basic requirements, such as ensuring that the correct storage conditions for the product are being maintained. Operate good stock rotation so that the resin is not left in storage for a prolonged length of time, and always make sure that containers are kept well sealed.
Second, it is vital to ensure that the correct mix ratio for two-component resins is achieved. For medium- to large-production volumes, the use of a mixing machine is recommended to minimise the risk of variability in the mix ratio across a production run. It is important that all pipework used with these machines is bled properly so there isn't any air present in the system, which could result in mix ratio variations or air entrapment in the resin.
It is always wise to carry out regular checks on the amount of each component being dispensed if a machine is used. And if manual mixing is preferred, such as for short runs and/or prototyping, it is advisable to use calibrated balances to measure each component. Only pour the amount of resin required for the job in hand and be sure to reseal containers without delay.
To read this entire column, which appeared in the June 2019 issue of Design007 Magazine, click here.
Share
Print
Suggested Items
03/05/2020 | I-Connect007 Editorial Team
"I am a PCB designer and an electrical engineer," said Caleb Buck of EaglePicher Technologies. "I'm not involved in the manufacturing, but I tell manufacturers what to do via my drawings. I had an interest in learning more about the IPC standards, my manufacturer's capabilities, and some of the tools they use."
11/07/2019 | Andy Shaughnessy, Design007 Magazine
In a recent survey, we asked the following question: What advice would you give an OEM systems designer? Here are a few of the answers, edited slightly for clarity.
11/06/2018 | Nolan Johnson, PCB007
During PCB West 2018, I spoke with Dan Fernsebner, product marketing group director, and Hemant Shah, product management group director for enterprise PCB products, both with Cadence Design Systems, about their new software launch—DesignTrue DFM Ecosystem. Fernsebner and Shah also address recent technical papers from Cadence on Industry 4.0, IPC-2581, system-level design, and return-path analysis and management.