Reading time ( words)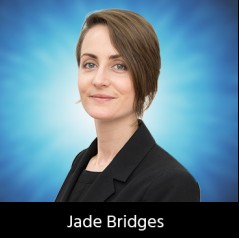 In Electrolube's recent columns, my colleagues Phil Kinner and Alistair Little have outlined various problems and solutions regarding conformal coatings and encapsulation resins, highlighting their role in circuit protection across an array of applications. This month, it's my turn to share five tips to improve your thermal management process based on some typical questions that our Technical Support Team receives.
With so much to consider when choosing a thermal management material, it's important to do your calculations, and consider the equipment's operational and environmental conditions and experiments. Underestimating these could compromise the reliability of an electronic assembly and shorten its life expectancy. I'd like to concentrate on how to apply a thermal interface material correctly, take a look at screen-printing methods, and address the issues you are likely to face if you don't employ the appropriate TIM.
1. Is there a specific method for screen printing?
Screen printing can be a manual or an automated process, and screens can be plain or produced to the desired shape for the accurate application of thermal management material to your device. An automated process requires specialist equipment; however, a manual process just requires a screen and a squeegee.
These are low-cost items that are readily available; all that you need to do is match the screen mesh diameter to the product you are using and the required thickness you wish to apply. Your TIM supplier should be able to assist with this. How you apply a thermal interface material, or thermal paste, is important for the effectiveness and reliability of the product. For the best results, the entire surface must be covered using a thin, uniform layer.
For the manual application of a thermal paste using a screen, we recommend starting with a screen thread count of around 70 threads per cm. The thread count of the screen controls the thickness of paste applied and may need to be adjusted to suit your particular application.
Lay the cleaned heat sink or substrate, face-up on a flat work surface. Place the screen evenly over the surface and apply a thick line of thermal paste at the far end of the screen using a spatula. Using a squeegee that is wider than the substrate, slowly and carefully drag the paste over the surface, ensuring all areas are completely covered.
Apply high pressure to the squeegee when in use and only pass over the surface once. Gently lift the screen, slowly applying pressure so that you can see the screen separating from the surface. Do not lift the screen off quickly or unevenly as this may affect the distribution of the paste left on the substrate.
If any errors do occur, clean the product from the screen and substrate by wiping off the excess with a dry cloth and then clean. Once removed, you should be left with a uniform layer of thermal paste on the substrate. Assemble the parts together immediately to avoid any contamination migrating onto the applied paste.
To read this entire column, which appeared in the April 2020 issue of Design007 Magazine, click here.
Share
Print
Suggested Items
10/23/2020 | I-Connect007 Editorial Team
Eli Hughes, co-founder of TZero, discusses his AltiumLive presentation "Crossing the Chasm: The Road to Becoming a Full-Stack Hardware Engineer" with Andy Shaughnessy. Hughes explains the value of understanding multiple engineering disciplines, and he used his company's work with the beer fermentation process to highlight the need to avoid "staying in your lane" to succeed as an engineer.
10/08/2020 | I-Connect007 Editorial Team
Andy Shaughnessy speaks with Greg Ziraldo, senior director of operations at Advanced Assembly, about his AltiumLive panel, "Design With Manufacturing." Greg discusses things that designers and electrical engineers should keep in mind regarding assembly during the design process, as well as a few ideas that he hopes attendees will take away.
07/02/2020 | I-Connect007 Editorial Team
We asked for you to send in your questions for Happy Holden, and you took us up on it! The questions you've posed run the gamut, covering technology, the worldwide fab market, and everything in between. Enjoy.