Reading time ( words)
Do you consider yourself to be a creative person—an artist? Do you use creativity in your day-to-day work activities? In the early days of my career in the PCB industry, I prided myself on my analytical skills. The ability to reason, analyze, problem solve, plan, and organize was something I was proud of. I still am. I also have a creative side and in my spare time I put that creativity into home décor. In those days of frilly bows, ribbons, and plastic flower arrangements, I could wield a glue gun with the best of them.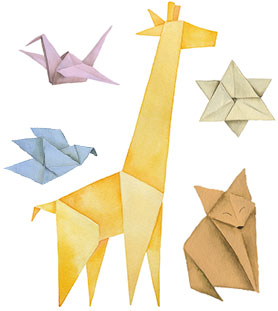 Years ago (I won't say how many), someone said to me that flexible circuit applications are really only limited by your imagination. That resonated with me and is a phrase that I often repeat when talking with engineers and printed circuit board designers. The ability to use unusual shapes, bend and fold to replace wires, and wrap around fixed areas in the electronics are all significant benefits of flexible circuits. This also challenges us to think outside the box, (pun intended). Once a design is no longer limited to the traditional rigid board shapes, creative ideas are needed to take full advantage of these benefits. Side note, I wonder how many designers and fabricators have named their designs based on these unusual shapes. Personally, I remember the tire spoke boards, the giraffe, and the plus sign, amongst others.
But once this creativity is engaged, the left side of the brain must also be engaged. I have learned many tips and tricks over the years to help ensure "revision A" success with flex design. One that has always stood out to me is to start the layout of the flex first. That helps eliminate one of the inherent risks of designing a circuit that is going to bend, fold and go around corners. It is very easy to get finished and have those connections be on the opposite end of what you actually intended.
Today, there is a new tool being added to designers' toolboxes: the ability to design with 25-micron trace and space and below. While mSAP has been a solution for high volume applications, most notably the smartphone market, it has not been something truly available for low-volume, high-mix applications. That has changed. Fabricators are installing the A-SAP™ process, which starts with a very thin electroless copper and uses semi-additive techniques to form traces much smaller than traditional subtractive-etch features. Fabricators are also looking at mSAP, which is a semi-additive process that uses thin copper foil.
These new capabilities are exciting from a design perspective—and also challenging. This is a new design space that most of us are not used to or familiar with. Unlike someone new to flexible circuit design, who can easily rely on their fabricators knowledge to help guide them through the learning curve, in this case the fabricators are also going through a learning curve.
What a great opportunity to change the way we look at PCB design and fabrication. One of the first questions I am asked when talking about SAP (semi-additive PCB processes) is design rules. That is industry default, and it is completely understandable that a PCB designer would want to understand the limitations as they start to think through how to best apply these new capabilities to their designs.
I am advocating instead that we re-frame the typical communication cycle between PCB design and PCB fabricationl as one SAP expert has stated, let's design with manufacturing, not for manufacturing. My opinion is that we as an industry would be remiss by putting parameters around these capabilities without fully understanding how they can be applied. We are just starting to scratch the surface of reviewing this for a wide variety of applications. Some designs will benefit most from miniaturization. Some designs will benefit most from reducing higher layer count and dependence on multiple lamination cycles to accomplish tight pitch BGAs. Some designs will benefit by shrinking the routing area and increasing hole size to eliminate microvias altogether.
I am sure you get the point that ultra-high-density feature sizes can be used in so many different ways. This is the time for the PCB industry to challenge the creative side of PCB design to learn to identify all the different ways this technology can be used to solve today's packaging problems. At the same time, our left-brain traits must be put to full use.
Here are few thought starter questions to help kick-start things:
How many layers could I eliminate with tighter pitch routing and what is the impact on impedance if I do that?
How can I combine SAP layers and subtractive etch layers to the greatest benefit? Is that using layer pairs of SAP to simplify for manufacturing? Or does it benefit the overall design to increase the cost and use subtractive etch on one side of the core and SAP on the other?
Do I use SAP layers or subtractive etch layers as outer layers? What are the benefits and drawbacks?
The list could go on and we will keep addressing these types of questions in future columns. What I want to close with today is a common message you often read in my columns. I will always recommend strong communication between design and fabrication and as early in the design cycle as possible. This is going to be even more important as we all collectively move through this exciting learning curve.
This column originally appeared in the December 2021 issue of Design007 Magazine.
Share
Suggested Items
01/26/2023 | Kris Moyer, IPC
In today's ever-shrinking world of electronics designs, the use of BGA parts with very fine pitch features is becoming more prevalent. As these fine-pitch BGAs continue to increase in complexity and user I/O (number of balls), the difficulty of finding escape routes and fan-out patterns increases. Additionally, with the shrinking of silicon geometry leading to both smaller channel length and increased signal integrity issues, some of the traditional BGA escape routing techniques will require a revisit and/or adjustment to allow for not only successful fan-out, but also successful functioning of the circuitry of the BGA design.
01/25/2023 | Nolan Johnson, I-Connect007
Nolan Johnson recently met with Alun Morgan, technology ambassador at Ventec, and Ventec COO Mark Goodwin to discusses the industry's determination to cling to outdated processes and standards, and some potential consequences. To maintain efficiency and keep pace with the market's newest entries in Asia, Alun and Mark believe that legacy companies in the West must be open to challenging conversations that will require questioning old practices and revising those practices toward sustainability.
01/12/2023 | Patrick Crawford, IPC
Last year, IPC held its first-ever design competition at IPC APEX EXPO in San Diego. PCB designers from around the world competed in a series of heats during the months before the show, culminating in a showdown on the show floor between the top three finalists. Rafal Przeslawski, now with AMD, took home the top prize last year. This year, the competition is back for its sophomore year. I asked Patrick Crawford, manager of design standards and related programs for IPC, to "layout" the details on the design contest, including lessons learned in 2022 and what's new for the 2023 competition.