Reading time ( words)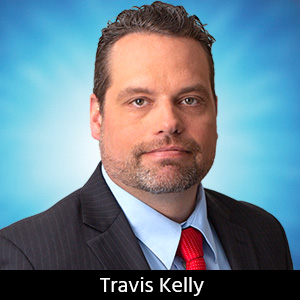 PCBAA Chairman Travis Kelly sits down with editor Nolan Johnson to discuss the new association's recent activities and plans for the future. The Printed Circuit Board Association of America is focused on advocating for manufacturing in America.
Watch this interview below or click here to view on our show page. If you didn't make it to IPC APEX EXPO, don't worry. We're bringing you coverage of the week's events in San Diego, from ribbon cutting to teardown.
Share
Suggested Items
01/27/2023 | Nolan Johnson, I-Connect007
This week, the IPC APEX EXPO event has cast a long shadow across the news feeds. No, that's not the right metaphor. No, not a shadow; shadows are dark. It would be more accurate to say IPC APEX EXPO cast a beam of illumination upon the news feeds for the electronics manufacturing industry. To that end, the APEX EXPO news makes a prominent appearance in this week's editor's picks.
01/25/2023 | Pete Starkey, I-Connect007
It was a bright, sunny California day as IPC APEX EXPO officially opened its doors on Tuesday, Jan. 24 at the San Diego Convention Center. The Technical Conference began on the same day, while the program of standards meetings and professional development courses had been in progress since Saturday, Jan. 21. During the hustle and bustle of the show build-up over the weekend, it was clear to see that so many exhibitors had the confidence to bring so much major equipment and to invest in such spectacular booths to display it.
01/18/2023 | Alicia Balonek, IPC
Emily Calandrelli, IPC APEX EXPO's opening keynote speaker and featured speaker of our Women in Electronics Reception, is an MIT-engineer turned Emmy-nominated science TV host. She's the host and co-executive producer of "Emily's Wonder Lab" on Netflix, she's featured as a correspondent on Netflix's "Bill Nye Saves the World" and an executive producer and host of FOX's "Xploration Outer Space."