Reading time ( words)
There is a significant capability gap in advanced substrate packaging in North America, forcing all semiconductors to be packaged in Asia and leaving North America at risk in its supply chain. This was a common theme during a two-day IPC Advanced Packaging Symposium, which launched yesterday at the Kimpton Monaco hotel in Washington, D.C.
Opening day speakers included keynotes from Tech Search's Jan Vardaman, and Intel's Tom Rucker. Additional speakers throughout the day represented DoD, NIST, the European Union, Western Digital, IBM, AMD, Northrup Grumman, and BAE Systems.
IPC organized this symposium so that executives, government, and industry leaders could meet in person and share insights. The discussion was intended to identify key business and technology issues with near- and longer-term solutions. The purpose was focused on opportunities and challenges for next-generation advanced packaging production. The top-down agenda covers public policy updates, commercial and defense electronics technology drivers, current business environment for IC-substrates and component assembly and test manufacturing.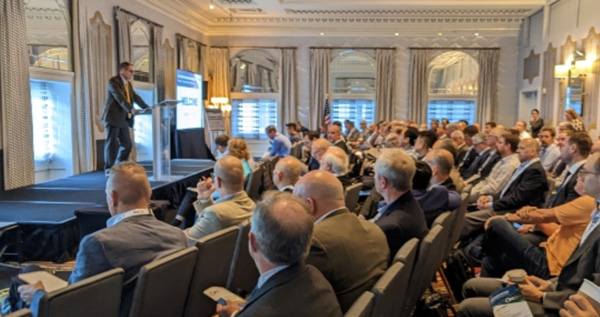 Figure 1: John Mitchell, president and CEO of IPC, addresses the crowd during a morning session at the IPC Advanced Packaging Symposium.
Vardaman laid the market groundwork in an early presentation Tuesday, pointing out that there is effectively no packaging capability in North America, forcing all semiconductors to be packaged in Asia; a theme that many of the speakers would return to throughout the day. Likewise, Vardaman pointed out the lack of substrate capabilities outside of Asia, setting up another capability gap that was addressed by nearly every speaker throughout the day: Investment in advanced packaging techniques is a critical manufacturing capability not only for U.S. and EU military needs, but also for supply chain resilience.
The CHIPS Act was a key area of discussion. During his presentation, Frank Gayle of NIST asserted that packaging and PCB manufacturing investment programs would be considered as appropriate to submit under the CHIPS Act. This seemed to be news to several attendees I spoke with, and if true, certainly leaves the door open for wider CHIPS Act investment throughout the supply chain.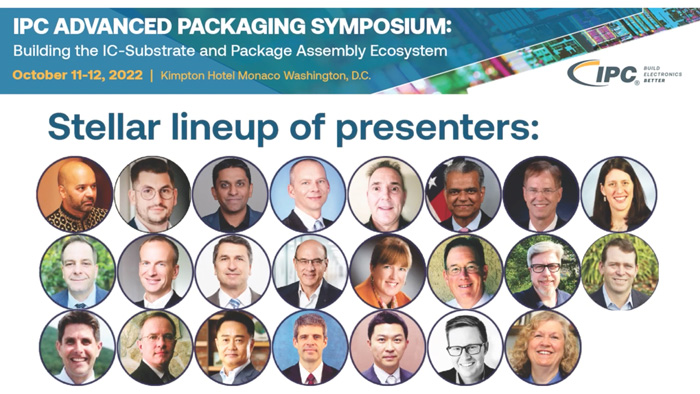 Each speaker, in their own way, made the argument that the U.S. and EU need to ramp up these capabilities. During her Q&A session, Kim Eilert of BAE Systems was asked when BAE would need to have this capability available to them. Her answer was, "Today." It was clear that she meant that quite literally.
Wednesday's agenda includes a welcome from IPC Chief Technologist Matt Kelly, who will also moderate a panel discussion on the North American perspective on the IC substrate market. Other speakers will provide insights on the history of the package substrate industry, how the U.S. can gain a foothold in this market, where the technologies are at, and next steps.
Share
Suggested Items
12/20/2022 | Nolan Johnson, I-Connect007
During a recent tour of the MKS facility in Beaverton, Oregon, I met with Todd Templeton, Chris Ryder, Kyle Baker, and Martin Orrick. As a reminder, MKS acquired ESI in 2019 and has retained the ESI brand. In this interview, they explain their approach to HDI and ultra HDI, the current state of base materials, and what the future looks like on the cutting edge of technology.
12/19/2022 | Nolan Johnson, I-Connect007
Nolan Johnson and Stuart Down discuss Taiyo's partnership with Ventec and how both companies are leveraging their expertise to blaze a trail into the European PCB market. Stuart shares his outlook on the market and the unique challenges posed by global political instability and supply chain constraints, as well as how Europe's evolving chemical regulations have impacted solder mask formulation. With their sights set on ramping up manufacturing capabilities, Taiyo sees a secure path forward to establishing a sizeable market presence in this promising region.
12/05/2022 | Nolan Johnson, PCB007 Magazine
Recently, we met with Nathan Martin, group purchasing director; Jean-Christophe Miralles, supply chain director for Europe and U.S., and Lea Maurel, Americas marketing manager. This wide-ranging conversation dug into market drivers, supply chain challenges and how ICAPE creates consistency on its manufacturing floor. Complementing the supply chain control is ICAPE's engineering experise, which it uses to increase customer yields and quality. Corporate sustainability is a key strategic initiative for ICAPE, and it was enlightening to learn just how holistic ICAPE's approach to sustainability is.