Creating a robust and manufacturable PCB design requires paying close attention to numerous details. There are many unwritten rules, best practice techniques, and design requirements that vary by manufacturer. In The Printed Circuit Designer's Guide to… Designing for Reality, author Matt Stevenson reveals how these often-subtle factors enable designers to create realistic board designs that will take their skills from novice to advanced.
Based on the wisdom of 50 years of PCB manufacturing at Sunstone Circuits, this book is a must-have reference for designers understanding the PCB manufacturing process as it relates to their design. Designing for manufacturability requires understanding the production process fundamentals and factors within the process that often lead to variations in manufacturability, reliability, and cost of the board.
ISBN: 979-8-9856020-8-1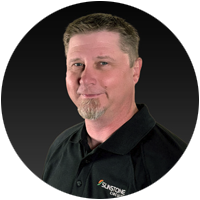 Matt Stevenson is the vice president of sales, marketing and operations for Sunstone Circuits. In his 26+ years in the printed circuit board industry, he has developed an extensive knowledge of PCB manufacturing. Previous roles include operational engineering, materials, quality, marketing and leading the business.
Matt has earned two Bachelor of Science degrees (chemistry and chemical engineering) from Colorado State University, as well as an MBA from Portland State University.
Matt's articles and columns have been published in a number of trade journals focused on printed circuit board design and manufacturing. Outside of work, he enjoys time at the ball fields with his family, hiking, working on home projects, and relaxing.
An industry leader for over 50 years, Sunstone Circuits® is one of the most experienced PCB manufacturers in the USA. The company is proud to manufacture high-quality products and provide a safe and prosperous workplace for their employees.
Sunstone began making printed circuit boards in 1972 with a commitment to total customer satisfaction and have been exceeding customer expectations ever since. The company's values are reflected in their focus on customers and their commitment to community, serving as a foundation for how they conduct business. Sunstone employees live by a code of rock-solid ethics, honesty, and decency–one of the primary reasons people come to work for us.
Visit www.sunstone.com.
This book has been technically reviewed by the following experts: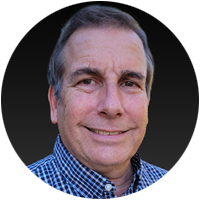 Duane Benson

Director of Marketing, Screaming Circuits
Duane Benson is a technology journalist and consultant. He has 35+ years in the electronics design and manufacturing industry as a developer, executive, speaker and writer, including nearly 20 years as a driver in the quick-turn and on-demand electronics manufacturing industry. Duane has a [...]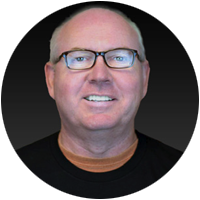 Bob Tise

R&D Engineer, EMP Shield
With over 30 years of working with PCB design, library development and PCB fabrication, Bob Tise has worn several hats in the printed circuit board industry. He has worked as a contractor at several companies such as InFocus Systems, Intel, Hewlett-Packard, Credence Technologies and Cascade [...]
Chapter Summaries
Chapter 1

Choosing a CAD Tool

---

Choosing the right CAD tool is an important part of the designing for reality journey

Chapter 2

Variations in the Manufacturing Process

---

Forethought during design can help mitigate variation and physical challenges in the manufacturing process

Chapter 3

Introduction to PCB Manufacturing

---

A high-level view of the PCB production process

Chapter 4

What CAM Can and Cannot Do

---

A look at a few reasons CAM might change your design

Chapter 5

Imaging

---

How does the imaging process affect design considerations?

Chapter 6

Wet Processing and Metallizing

---

Additive and subtractive processes

Chapter 7

Qualifying Your PCB Supplier

---

Five key attributes of an optimal manufacturing partner

Chapter 8

Advice for Designers

---

The "art" of circuit board design
Print-on-demand paperbacks are available for this title. Click below to order from our distributor.
What Our Readers Are Saying
I find that having a better understanding of the underlying process helps me create higher quality electronic designs. In this book, Matt Stevenson does a fantastic job of opening up the hood and giving the reader that knowledge of the PC board fab process.

Duane Benson, Director of Marketing, Screaming Circuits
PCB design is as much art as science. While reading this book will not, itself, make you a professional PCB designer, it will help you make better decisions and trade-offs, saving time and money.

Bob Tise, R&D Engineer, EMP Shield