This book introduces a new process workflow for optimizing your design called Manufacturing Driven Design (MDD) and is a distinct evolution from DFM. When defining Manufacturing Driven Design, it is important to recognize that this is, foremost, an element of the design stage. Manufacturing certainly plays a critical role in this process change, and manufacturers do certainly benefit from the improved process, but it is design teams that ultimately own their overall product workflow; they are the ones who need to drive this shift. Design teams are already invested in the success of their product; they just need to be empowered to control all the factors that go into this success.
In addition, this book explores some of the factors that present challenges to an efficient DFM process. While some hurdles are internal, it is often the manufacturing processes required to make various technologies that complicate the design review process. Readers will learn some useful anecdotes and be better able to understand that the path forward is one that strengthens the relationship between designer and manufacturer.
ISBN: 978-1-959894-04-9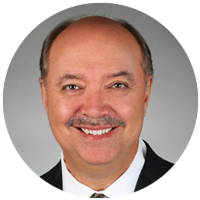 Max Clark is the business unit manager for Siemens and, for the last 35 years, worked alongside the most talented printed circuit board design and manufacturing experts and executives the industry has to offer. Max specializes in understanding innovative needs, along with new technologies, and transforming the two into manufacturing software solutions that bring electronics products to the market. Max partners with a powerful team of leading technologists and developers to deliver the most highly regarded PCB manufacturing design validation solutions in the industry. Max is inspired daily by his wife and three daughters and enjoys spending time with his family and friends—on a hillside with a view of the Pacific Ocean, on the golf course, or simply sitting together. These are the moments Max looks forward to and remembers most.
Siemens Digital Industries Software is driving transformation to enable a digital enterprise where engineering, manufacturing, and electronics design meet tomorrow. Our solutions help companies of all sizes create and leverage digital twins that provide organizations with new insights, opportunities, and levels of automation to drive innovation.
For more information on Siemens Digital Industries Software products and services, visit siemens.com/software or follow us on LinkedIn, Twitter, Facebook and Instagram. Siemens Digital Industries Software—Where today meets tomorrow.
This book has been technically reviewed by the following experts: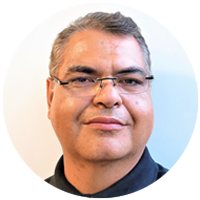 Gus Becerra

Principal Manufacturing Engineer , Marvell
Gus Becerra is a former IPC A-600 certified instructor with over two decades of experience in the circuit board fabrication and assembly processes. Gus has been a system administrator for Valor NPI for over 15 years and has also developed closed loop systems to evaluate and resolve design issues. [...]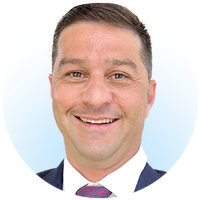 Ammar Abusham

DFM Integration Engineer (AR EE Team) , Meta Reality Labs
Ammar Abusham is a seasoned professional with over two decades of experience in the electronics and semiconductor industries. He has helped numerous major OEMs implement and deploy effective validation strategies for their electronics and IC substrate packages. Currently, Ammar holds the position of [...]
Chapter Summaries
Chapter 1

How We Got Where We Are

---

Understanding and acknowledging the progression of DFM will help us discern between those tenets which are core to successful practices, and those which are holding us back.

Chapter 2

Why a Change Is Needed

---

The miniaturization and resultant increase in number of design features make it virtually impossible to manually verify a design's manufacturing fit.

Chapter 3

Manufacturing Driven Design (MDD)

---

MDD is the method of providing full manufacturing awareness within the design process in a manner that allows designers to optimize a design for manufacturing with the first release.

Chapter 4

Concurrent and Intelligent DFM

---

The author explores industry advancements.

Chapter 5

Using the Cloud to Accelerate New Product Introductions

---

The author looks at transparent collaboration and examines the adoption of cloud-based platforms.
Print-on-demand paperbacks are available for this title. Click below to order from our distributor.
What Our Readers Are Saying
This book effectively addresses the need for early integration of manufacturing elements into the design process. In an industry racing against time, MDD is the key to staying ahead.

Ammar Abusham, DFM Integration Engineer (AR EE Team), Meta Reality Labs
As fabrication and manufacturing technologies advance, it is necessary to evolve our methods to analyze and review designs. This book utilizes data-driven concepts in all aspects of the fabrication and assembly processes to improve design capabilities.

Gus Becerra, Principal Manufacturing Engineer, Marvell