Industry 4.0 has the power to drive quantifiable change in the manufacturing industry and transform how companies work, collaborate, and serve their customers; it can also create a positive, cultural shift across an organization.
Written by Oren Manor of Mentor, A Siemens Business, this book explores the most important steps to consider when building a digital manufacturing company that transforms Industry 4.0 concepts into reality.
This is a must-read for anyone looking for a holistic, systematic approach to leverage new and emerging technologies. The benefits are clear: fewer machine failures, reduced scrap and downtime issues, and improved throughput and productivity.
ISBN:978-0-9980402-9-5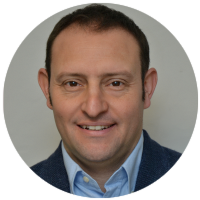 Oren Manor serves as the director of business development for Siemen's Valor division. His responsibilities include business ownership of Valor's engineering and pre-production tools as well as partnerships and OEM engagements. Oren brings over 15 years of experience in sales and marketing of embedded and industry software. He was the global sales and marketing director for Jungo's embedded connectivity business unit, which was later acquired by NDS and Cisco. Before joining Siemens, Oren was the VP of sales and marketing of Signature-IT, a SaaS cloud-based solution for configuring, pricing, and quoting (CPQ) of heavy-industry mechanical products.
Siemens' Opcenter Execution Electronics IoT Solution enables any existing factory to become a smart, Industry 4.0 operation without investment to replace machines, processes, or enterprise software systems. Opcenter Execution Electronics IoT Hardware provides a connection across the whole shop floor, normalized into a single simple "plug-and-play" standard based on the ODB++Manufacturing specification. The Valor point-solutions build on this platform to deliver Industry 4.0 functionality factory-wide, including Lean JIT material management, finite production planning, manufacturing control and dashboards, enterprise-grade business intelligence, active quality management, and full traceability to IPC-1782. Valor's industry-leading engineering solutions also ensure the most rapid new product introduction (NPI) flow with seamless integration across multiple machine vendor platforms and standalone processes as well as full shop floor integration with enterprise solutions, such as enterprise resource planning (ERP).
Siemens Digital Industries Software. Formerly Siemens PLM Software, its new name reflects the depth of the software offerings across a broad spectrum of industry domains. The industrial world is in the midst of unprecedented change. The pace of innovation is moving rapidly. Digitalization is no longer tomorrow's idea. Visit our website at www.siemens.com/software.
This book has been technically reviewed by the following experts: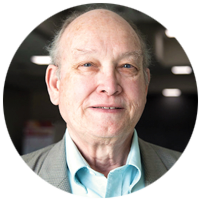 Happy Holden

Consulting Technical Editor,
I-Connect007
Happy Holden is the retired director of electronics and innovations for GENTEX Corporation. Formerly, he was the chief technical officer for the world's largest PCB fabricator—Hon Hai Precision Industries (Foxconn). Prior to Foxconn, Holden was the senior PCB technologist for Mentor Graphics and [...]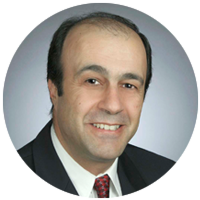 Farid Anani VP of Operations, Computrol Inc.
Farid Anani currently serves as the vice president of operations at Computrol Inc. headquartered in Meridian, Idaho, where he leads engineering, production, procurement, and materials teams. He has held several positions in the CEM business throughout the past 28 years. Anani's career started with [...]
Chapter Summaries
Chapter 1

Evolving Data Management and Analytics

---

Chapter 1 explores how to analyze big data intelligently as well as AI systems and computing.

Chapter 2

Evolving Data Management and Analytics

---

Chapter 2 emphasizes the importance of information technology (IT) and operational technology (OT).

Chapter 3

Security for IIoT

---

Chapter 3 covers approaches to developing and implementing IT and OT security systems.

Chapter 4

Cloud and Edge Computing

---

Chapter 4 considers various types of computing related to data storage and management.

Chapter 5

The Foundation of Industry 4.0

---

Chapter 5 focuses on building an IoT ecosystem, including three key considerations and four levels of data flow.

Chapter 6

The Building Blocks for a Digital Thread

---

Chapter 6 highlights communication languages and elements.

Chapter 7

Gateways, Networks, and Platforms to Achieve Industry 4.0

---

Chapter 7 addresses building the infrastructure needed to extract insights from big data in smart factories.

Chapter 8

Holistic Manufacturing Management for Industry 4.0

---

Chapter 8 outlines integrated manufacturing execution system (MES) solutions and much more.
Print-on-demand paperbacks are available for this title. Click below to order from our distributor.
What Our Readers Are Saying
This is essential reading for those who are wondering, "What can smart factories do for me?" The Mentor/Siemens description of how Industry 4.0 can benefit an electronics manufacturer, and how to go about using such a concept, is both detailed and easy to understand. It is one of the best books on the subject!

Happy Holden, Consulting Technical Editor, I-Connect007
This book is a must-read for those embarking on their IIoT journey; it provides a very accurate description of preparation requirements and risks to consider and avoid, not just technologically, but also organizationally."

Farid Anani, VP of Operations, Computrol Inc.