Much time, energy, and resources go into designing, building, and manufacturing various electronic components. How can technologists protect critical components that operate in adverse environments? The answer is conformal coatings. Written by Phil Kinner of Electrolube's Conformal Coatings Division, this micro eBook addresses a myriad of conformal coating materials and process considerations for achieving reliable performance in harsh environments. Kinner simplifies the many available material types and application methods, and explains the advantages and disadvantages of each. This handy eBook is a must-read for anyone in the electronics industry who wants a better understanding of conformal coatings.
ISBN: 978-0-9982885-5-0
Phil Kinner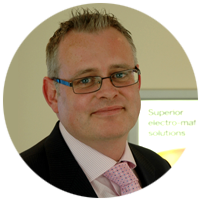 Phil Kinner, Electrolube's global business and technical director (International Conformal Coatings Division), has more than 16 years' experience within the conformal coating industry covering both materials and equipment. Using his wealth of knowledge, Phil specialises in new product development and has master's degrees in both chemistry and business administration. Phil is also an active member of the IPC Conformal Coating Task Group, a regular speaker at IPC and SMTA events, and a member of the technical committee of the UK SMART group.
Electrolube is a global manufacturer of specialist chemical solutions for the electronics industry. With our expansive range of formulated chemical products, we supply leading manufacturers of electronic, industrial, and domestic devices for a variety of industries worldwide.
As a leading manufacturer, we strongly emphasize both research and collaboration, and are constantly developing new and environmentally friendly solutions for our customers. Our product groups include conformal coatings, thermal management solutions, encapsulation resins, contact lubricants, cleaning solutions, and maintenance and service aids thus offering the complete solution at all levels of production.
Electrolube products are integral to the manufacture and maintenance of electrical and electronic components and assemblies in many different sectors including LED, automotive, military, aerospace, marine, telecommunications, industrial electronics and more. All our product ranges are manufactured at our BS EN ISO 9001, 14001, BSI-AS9100, IATF 16949:2016 and OHASA 18001 accredited factories in the UK, China, and India.
This book has been technically reviewed by the following experts: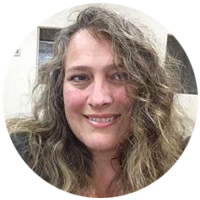 Debbie Obitz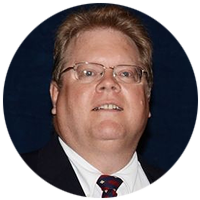 Douglas Pauls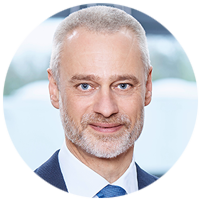 Helmut Schweigart
Chapter Summaries
Chapter 1

Chapter 1: Types of Material—How Many Choices?

---

Chapter 1 classifies and describes the main types of conformal coating chemistries. The chapter also outlines strengths and weaknesses of each type, and discusses one new class of material that has received much attention.

Chapter 2

Chapter 2: Protection, Protection, Protection

---

Chapter 2 highlights four common concerns and reasons one might decide to use conformal coating. This chapter includes two case studies that demonstrate conformal coating issues and solutions.

Chapter 3

Chapter 3: The True Value of Reliability Testing

---

Chapter 3 explores how to achieve excellent coverage at an adequate thickness, and the need for testing to ensure reliability in high-performance environments.

Chapter 4

Chapter 4: Condensation Testing—Working with the NPL

---

Chapter 4 explains condensation testing, a new test method developed by the National Physical Laboratory in the UK. This approach aims to determine which conformal coating material will work best for a given harsh environment.

Chapter 5

Chapter 5: Industry Standards and Best Practices

---

Chapter 5 focuses on standards, practices, and requirements that provide guidance for workmanship within the industry. Further, the chapter details a recent blind state-of-the-industry assessment of conformal coating thickness and coverage.

Chapter 6

Chapter 6: Less is Most Definitely More

---

Chapter 6 discusses how more conformal coating layers do not necessarily provide better protection, and cautions users about using conformal coating ranges that are too thick.

Chapter 7

Chapter 7: I Have Selected the Coating—How Do I Apply It?

---

Chapter 7 presents a variety of application methods used for conformal coatings. This chapter focuses on those used in the context of coating for harsh environments, and explores the benefits and drawbacks of each method.
Print-on-demand paperbacks are available for this title. Click below to order from our distributor.
What Our Readers Are Saying
This micro eBook offers a comfortable approach to the selection, implementation, and testing of protective coating processes. It would be especially helpful for starters to use as a checklist for operational implementation.

Dr. Helmut Schweigart, Technology Development Head, Zestron Europe.
This work is a good primer (no pun intended) on conformal coatings and the many subtle things that a coating user must consider when selecting and evaluating a conformal coating for its ability to protect electronic assemblies. This would be a good text to start with for the new conformal coating process owner to rapidly bring them up the learning curve.

Doug Pauls, Former IPC Cleaning and Coating Chairman, IPC Ambassador
To those looking to know more about conformal coatings—from fundamentals and testing, to industry standards and best practices—this micro eBook is the best starting point. Not only does this eBook provide the most important bits of information, but it also presents case studies to help you create successful conformal coating strategies for your applications.

Stephen Las Marias, Managing Editor, SMT Magazine