Welcome to The Printed Circuit Buyer's Guide to AS9100 Certification.
This book was written to give you the essential information needed regarding AS9100 certification in a concise and easy-to-read format, presented in seven chapters summarized below.

Author Khurrum Dhanji—a printed circuit board manufacturing veteran with years of PCB manufacturing experience—has written this book to share real-world insight on all you need to know about the process of becoming AS9100 certified.

We invite you to download your free copy of this micro eBook now.
ISBN: 978-0-9796189-0-1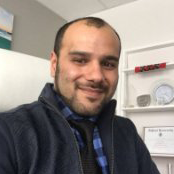 Khurrum Dhanji is CEO and a Managing Partner of Imagineering, Inc. He holds a Bachelor's Degree in Marketing from DePaul University. He designed, implemented, and manages Imagineering's PCBA department. Khurrum Dhanji is responsible for the implementation of Imagineering's AS9100 QA System and has recently received a recommendation for certification through an ANAB accredited agency. He is an IPC-A-610 Certified Trainer and has also completed certifications for MYDATA Automation in the following categories, MYPlan, TPSys, New Users, and MYLabel. Furthermore he is a certified NPI Specialist through Aegis Software.
Imagineering, Inc. was founded as a family business in 1985
Relying heavily on family expertise, the company has succeeded by recognizing industry needs and reacting to serve these needs.
Imagineering's relentless focus on the customer has led to the decision to upgrade from the ISO 9001 quality management system to AS9100. Customer pressure (or demand) is typically the driving factor for most companies to pursue the stringent, daunting AS9100 certification, but this is not the case with Imagineering. Once again, Imagineering is differentiating themselves, as this decision was solely based on the desire to improve the company, and their service to their customers.
Related Video:
Since 1985, Imagineering, Inc.'s aggressive turnaround and pricing have become PCB industry standards. Imagineering attributes its steady growth to their commitment to customers and constant awareness of high standards in service and quality.
Chapter Summaries
Chapter 1

An AS9100 Primer

---

Chapter 1 provides a high-level overview of the AS9100 standard, explains what a Quality Management System is, and discusses the process approach.

Chapter 2

Quality Management System

---

Chapter 2 talks about the general Quality Management System requirements of the standard, the minimum documentation requirements and the quality records that are required to be maintained.

Chapter 3

Management Responsibility

---

Chapter 3 outlines the expectations that top management (leadership) own, monitor and make required adjustments to the Quality Management System.

Chapter 4

Resource Management

---

Chapter 4 is focused on Resources, specifically employee training and competence, maintenance of the facility and equipment and provision for a safe and clean work environment.

Chapter 5

Product Realization

---

Chapter 5 presents all of the requirements that fall under Product Realization, which means every activity that is involved in producing a good or service.

Chapter 6

Measurement, Analysis and Improvement

---

Chapter 6 deals with the requirements for measuring and monitoring both processes and product along with the requirements for driving continuous improvement.

Chapter 7

About Imagineering

---

Chapter 7 presents the history of Imagineering and their journey to becoming one of the industry's most well-run, and successful, companies.
Print-on-demand paperbacks are available for this title. Click below to order from our distributor.
What Our Readers Are Saying