Flexible circuits are rapidly becoming a preferred interconnection technology for electronic products. Thin, lightweight and formable, they allow designers extra degrees of freedom in creating their products. However, flexible circuits, by their intrinsic nature, require a good deal more understanding and planning than their rigid PCB counterparts to be assured of first pass success. This concise and highly useful book on flexible circuits from ASC was written to provide circuit designers, both new and seasoned, with valuable and important information that will help to assure their first pass success in getting their products to market.
ISBN: 978-0-9796189-4-9
Anaya Vardya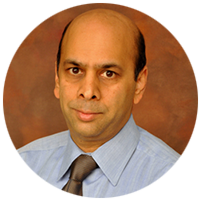 Anaya has over 30 years of experience in electronics manufacturing with several companies in the US, Canada and the Far East. He has over a decade of executive management experience in public companies manufacturing PWBs. Anaya has managed a variety of facets of PCB manufacturing at companies like IBM, Continental Circuits, Merix, Coretec and now American Standard Circuits.
One of Anaya's peers described him as "...one of the most driven engineering managers I have ever worked with. He has a keen eye for details and recognizes the big picture." He has extensive experience in virtually every aspect of PCB manufacturing operations including supply chain management and quality control. It is this background that allows Anaya to not only serve as ASC's CEO, but as an expert ready to assist you with whatever questions you may have.
David Lackey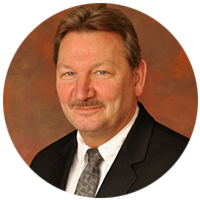 Dave has been involved with manufacturing PCBs since 1980 and has worked in various shops, most of which had military certifications and utilized higher technology.
Dave has extensive experience building metal-core boards and PCBs requiring thermal management solutions, as well as flex and rigid-flex boards.
Having worked in most departments throughout the years, Dave has developed a strong engineering background and is knowledgeable in most industry technologies. His background enables him to work not only with buyers but design engineers and quality and manufacturing personnel as well. Most questions can be answered on the spot, without having to deal with multiple visits, e-mails, or calls.
ASC is a total solutions provider for the PCB industry, capable of delivering advanced technology to virtually every industry sector in quantities ranging from quick prototypes to large volume production.
Founded in 1988, American Standard Circuits is a leading manufacturer of advanced circuit board solutions worldwide.
Our ongoing commitment to leading-edge higher level interconnect technology, cost-effective manufacturing and unparalleled customer service has put us at the forefront of advanced technology circuit board fabrication.
We manufacture quality rigid, metal-backed and flex printed circuit boards on various types of substrates for a variety of applications, including:
-Military/Aerospace
-Industrial
-Commercial
-Medical
-Telecommunications
-Consumer Electronics
-RF/Microwave
-Transportation
This book has been technically reviewed by the following experts: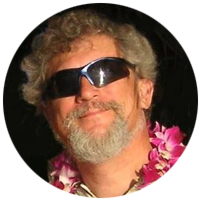 Tom Woznicki, "The Flexdude"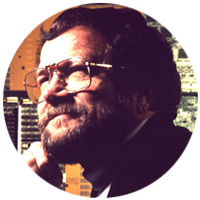 Lee Ritchey
Chapter Summaries
Chapter 1

Chapter 1

---

Chapter 1 discusses material call-outs for flexible and rigid-flex circuits, including missing call-outs, copper type and thickness, and cover layer or solder mask over flex.

Chapter 2

Chapter 2

---

Chapter 2 explains how to design and layout flex and rigid-flex designs that will be right the first time, focusing on fabrication specifications, manufacturing tolerances, controlled impedance, and more.

Chapter 3

Chapter 3

---

Chapter 3 breaks down the information that must be provided in the final data package you deliver to your flex fabricator, such as materials, class, plating requirements, artwork, and layer count.
Print-on-demand paperbacks are available for this title. Click below to order from our distributor.
What Our Readers Are Saying
This book is a terrific resource for both those new to flex design and those more experienced looking to streamline the design to fabrication transition.

Tara Dunn
A "must-have" guidebook for everyone involved in Flex technology.

Dan Beaulieu
There is something here for everyone. I highly recommend downloading this book right away!

Steve Williams
This is a very good book which covers all the fundamentals on flex and rigid-flex circuits. It is clear and concise giving the reader and especially a new person to this business an excellent overview of this difficult technology.

Robert Tarzwell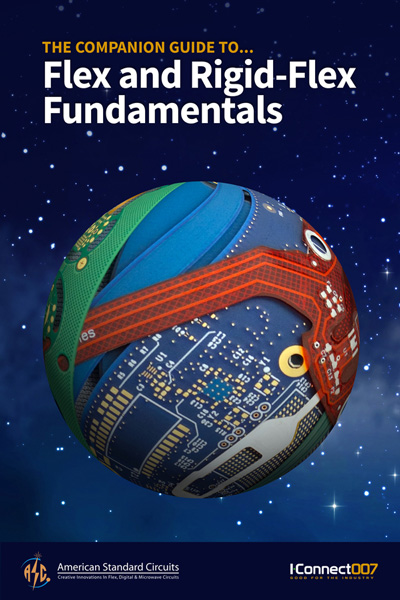 The Companion Guide to…
Flex and Rigid-Flex Fundamentals
This compact guide, written by topic experts at American Standard Circuits, is designed to provide additional insights and best practices for those who design or utilize flexible and/or rigid-flex circuit boards. Topics covered include trace routing options, guidelines for process optimization, dynamic flexing applications, rigid-to-flex transition and more.