Today's designers are challenged more than ever with the task of finding the optimal balance between cost and performance when designing radio frequency/microwave PCBs.
Written by John Bushie, director of technology at American Standard Circuits, and Anaya Vardya, president and CEO, this micro eBook provides information needed to understand the unique challenges of RF PCBs. The authors answer two main questions: what is the correct material to use for a particular project, and what can be done at the design stage to make a product more manufacturable?
Readers, especially RF PCB designers, will gain a better understanding of issues related to the design and manufacture of RF/microwave devices from a PCB fabricator perspective.
ISBN#: 978-0-9998648-0-7
John Bushie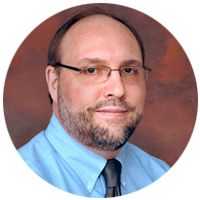 John has over 20 years of experience in the PCB industry supplying and supporting the manufacture of PCBs as well as high-frequency RF/microwave circuit board laminates. He has provided product and design support to PCB and system designers throughout North America, Europe, and Asia. His extensive background in problem solving and process engineering has allowed him to support many customers through detailed and focused application engineering. It is this close relationship with customers that drives his passion for new product design and design for manufacturability.
Anaya Vardya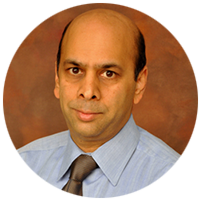 Anaya has over 33 years of experience in electronics manufacturing, including in the United States, Canada, and the Far East. He also has over a decade of executive management experience in public companies manufacturing PWBs. One of Anaya's peers, Brad Hammack of Dell EMC, described him as "…one of the most driven engineering managers I have ever worked with. He has a keen eye for details and also sees the big picture." He has an extensive understanding of virtually every aspect of PCB manufacturing operations, such as supply chain management and quality control. Anaya not only serves as ASC's CEO, but also as an expert ready to assist you with any questions you may have.
Founded in 1988, American Standard Circuits is a leading U.S. manufacturer of advanced circuit board solutions. As a total solutions provider for the worldwide PCB industry, we are capable of delivering advanced technology to virtually every industry sector in quantities ranging from quick prototypes to large volume production.
Our ongoing commitment to leading-edge, high-level interconnect technology, cost-effective manufacturing, and unparalleled customer service has put us at the forefront of advanced technology circuit board fabrication. We manufacture quality rigid, metal-backed, RF/microwave, flex and rigid-flex printed circuit boards on numerous substrates for a variety of applications, including: military/aerospace, industrial, commercial, medical, telecommunications, consumer electronics, RF/microwave, transportation, and advanced technology.
We are honored to have been recently presented with the 2017 Brilliance in Business Award for Outstanding Design and Innovation by the City of West Chicago. This award recognizes exemplary and innovative business practices.
Our goal is to provide our customers with the best technology, service, and quality of any independent printed circuit board fabricator in the world. We believe that we are our customers' own personal PCB experts. It is our role to look after all their PCB needs to ensure they are getting the best products on the market today. Our experts are your experts and they are ready to help. Access them here: experts.asc-i.com. Find more information about ASC at: asc-i.com.
This book has been technically reviewed by the following expert: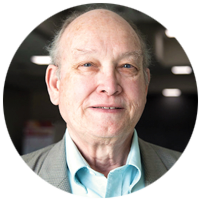 Happy Holden

Consulting Technical Editor,
I-Connect007
Happy Holden is the retired director of electronics and innovations for GENTEX Corporation. Formerly, he was the chief technical officer for the world's largest PCB fabricator—Hon Hai Precision Industries (Foxconn). Prior to Foxconn, Holden was the senior PCB technologist for Mentor Graphics and [...]
Chapter Summaries
Chapter 1

Chapter 1: Material Selection

---

Chapter 1 addresses two key parameters and other best practices to consider when selecting materials for specific applications.

Chapter 2

Chapter 2: Copper Surface Roughness

---

Chapter 2 discusses various types of copper foil, and the effects of copper and/or oxide treatments on RF performance and other factors.

Chapter 3

Chapter 3: RF PCB Layer Stackup

---

Chapter 3 explores multilayer stackups for RF PCBs, pure versus hybrid builds, and stripline and microstrip structures.

Chapter 4

Chapter 4: Via Structures

---

Chapter 4 focuses on types of vias, microvias, and via fills, and the advantages and disadvantages of each type.

Chapter 5

Chapter 5: Impact of Copper Thickness Based on Structures of the PCB

---

Chapter 5 investigates two PCB plating methods, surface-to-hole plating ratio, the impact of sequential laminations and via fill, and via wrap plating.

Chapter 6

Chapter 6: Edge Plating

---

Chapter 6 highlights numerous design rules for plated edges and tabs.

Chapter 7

Chapter 7: Cavity Constructions

---

Chapter 7 details cavities, prepreg materials, and critical design considerations

Chapter 8

Chapter 8: Thermal Management

---

Chapter 8 explains the role of thermal management in RF/microwave devices and two ways to achieve it.
Print-on-demand paperbacks are available for this title. Click below to order from our distributor.
What Our Readers Are Saying
This concise, yet very thorough eBook is destined to become every RF and microwave engineer's PCB fabrication bible. ASC shares every key aspect to successfully fabricate these incredibly challenging boards.

Judy Warner, director of community engagement at Altium
The definitive guide to navigating the unique challenges one faces when fabricating RF printed circuit boards.

Mike Carano, VP of technology and business development at RBP Chemical Technology
A concise ebook written in plain English so anyone can improve their RF and high-frequency printed circuit design. From Dk through edge plating, this book covers all areas of manufacturing an RF PCB, and provides many drawings and charts to clearly show each process.

Robert Tarzwell, PCB technologist, inventor, and writer
From someone who has been on the board fabrication side for over 30 years attempting to explain all these things to customers, I can say this book is a 'must-have' for anyone who wants to make sure they get their product to perform the way they want it to.

Mark Thompson, customer technical liaison at Prototron Circuits
A very thorough how-to that informs and enhances your project's ROI. Critical for designers new to RF layout or combining multiple impedance environments.

Darren Smith, founding principal at AthenaTech