Considering thermal issues in the earliest stages of the design process is critical. Written by Didier Mauve, sales and marketing manager at Ventec International Group, and Ian Mayoh, technical support manager, this book highlights the need to dissipate heat from electronic devices.
The authors provide essential information required to understand the thermal, electrical, and mechanical characteristics of insulated metal substrate laminates. The book also aims to aid PCB designers in the selection and specification of materials for particular applications, which will contribute to more reliable and cost-effective designs.
Readers will develop a comprehensive awareness of the physical realities of insulated metal substrates and their applications in the thermal management of electronic assemblies.
ISBN: 978-0-9998648-2-1
Didier Mauve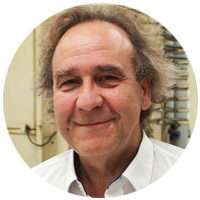 Well known and highly respected in the printed circuit community, Didier Mauve brings over 25 years of industry experience with him. His CV includes roles such as the sales and marketing manager of one of the leading distributors in Europe, and as managing director of the largest copper-foil converting service in Europe. Mauve joined Ventec in 2015 to strategically drive European sales. His particular expertise and interest in thermal management technology has been instrumental in helping Ventec become a global leader for high-tech and high-reliability materials.
Ian Mayoh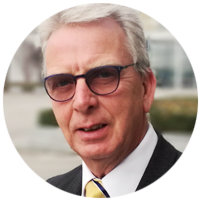 With over 30 years' hands-on experience in PCB manufacturing following his formal education in physical science, Ian Mayoh joined the PCB industry with Hoechst AG, which was initially based in the UK. Over 10 years, Mayoh held numerous senior positions throughout Europe, Australasia, and the Far East. Since returning to the UK in 1994, he has held various positions with LeaRonal, Elga Europe, and Amphenol Invotec. Following a short period working in specialty composite materials, Mayoh joined Ventec in 2011 as technical support manager covering the European, Middle Eastern, and North African market areas. He is a key member of the global technical team with direct support from Ventec International Group's headquarters in Suzhou, China, and is also a Fellow of the UK's Institute of Circuit Technology.
Ventec International Group is a world leader in the production of polyimide and high-quality, high-performance copper-clad laminates and prepregs used in a wide range of PCB and associated applications. Ventec is a global company with an extensive footprint of manufacturing, distribution, technical service, and sales centers throughout Asia, Europe, and the United States. A fully owned and managed global supply chain allows Ventec to readily and consistently supply quality products to all markets in all geographic areas.
Ventec's solutions include the latest advances in high-performance IMS materials that deliver exceptional thermal performance, reliability, and quality that is particularly demanded by automotive, medical, aerospace, and military markets, including LED lighting and DC power conversion applications. With tec-speed©, Ventec offers an advanced range of PCB materials for high-speed low-loss applications. PCB base materials are also part of the Ventec portfolio, including complementary products such as flex- and rigid-flex circuit board materials; backup, entry, and routing materials, foils, and coatings. Their latest tec-speed© 10 ultra-low Dk material with Dk values between 2.3 and 2.8 achieves lower losses, lower system power requirements, while balancing performance and cost.
Wherever technology takes you, Ventec delivers! For more information, visit www.venteclaminates.com.
This book has been technically reviewed by the following experts: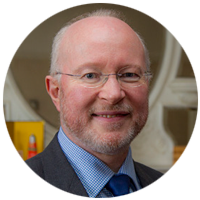 Alun Morgan Chairman, EIPC
Alun Morgan is the chairman of the EIPC, The European Institute for the PCB Community. He also holds the position of project facilitator and European representative of the High Density Packaging User Group, and is a board director and charity trustee of Scottish Autism. Alun began his career as a [...]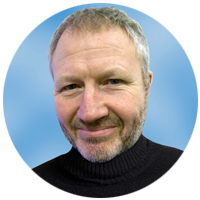 Jim Francey Sales Manager, Optiprint AG
Jim Francey has over thirty years of experience in the PCB industry and is a Fellow of the UK's Institute of Circuit Technology. For the last twenty years, he has been active in the RF/microwave market where thermal management is often key to optimal performance. Further, Francey has written [...]
Chapter Summaries
Chapter 1

Overview

---

Chapter 1 summarizes the essential information required to understand the thermal, electrical, and mechanical characteristics of insulated metal substrate laminates.

Chapter 2

Management of Junction Temperature and the Concept of Thermal Resistance

---

Chapter 2 clarifies various terms and concepts, including thermal conductivity, thermal resistance, and thermal impedance.

Chapter 3

Developments in Insulated Metal Substrate Laminates

---

Chapter 3 explores assorted materials, their availability and properties, sheet and panel sizes, and other recent developments in metal substrates.

Chapter 4

Application Examples

---

Chapter 4 discusses a variety of primary application areas for insulated metal substrates.

Chapter 5

Design Considerations—Choosing the Material to Suit the Application

---

Chapter 5 offers numerous design, cost, and thermal considerations.

Chapter 6

Specifying the Right Substrate

---

Chapter 6 highlights parameters to consider when aiming to match material characteristics to end-use requirements.

Chapter 7

Scope for Design with Insulated Metal Substrates

---

Chapter 7 explores design options other than single-sided and single-layered circuits.

Chapter 8

Manufacturing and Assembly Considerations

---

Chapter 8 addresses challenges within manufacturing and assembly, and a variety of solderable and solder resist finishes.

Chapter 9

Reliability Considerations

---

Chapter 9 focuses on reliability issues, test conditions, and results
Print-on-demand paperbacks are available for this title. Click below to order from our distributor.
What Our Readers Are Saying
A comprehensive tour through the world of thermal management. Required reading for designers and end users wishing to understand the science and practice of using insulated metal substrate materials.

Alun Morgan, Chairman, EIPC
This book will help the reader gain a comprehensive understanding of the physical realities of insulated metal substrates and their applications in the thermal management of electronic assemblies.

Andy Shaughnessy, Managing Editor, Design007 Magazine