Reading time ( words)
During PCB West 2018, I spoke with Dan Fernsebner, product marketing group director, and Hemant Shah, product management group director for enterprise PCB products, both with Cadence Design Systems, about their new software launch—DesignTrue DFM Ecosystem. The new software system aims to help designers and manufacturers upload and check design for manufacturing (DFM) rules earlier in the cycle. Fernsebner and Shah also address recent technical papers from Cadence on Industry 4.0, IPC-2581, system-level design, and return-path analysis and management.
Nolan Johnson: Could you start by giving us a brief introduction on Cadence Design Systems and your particular roles within the company?
Hemant Shah: Cadence is a premier electronic design automation (EDA) tools supplier. We focus on a complete EDA suite of tools from integrated circuit (IC) design, to package design, PCB design, and overall system design. We're the only company that provides a complete solution in the marketplace. At Cadence, I am responsible for product management of the Allegro PCB suite of software, including the Design Authoring and PCB layout parts.
Dan Fernsebner: I'm responsible for product marketing and management for all of the PCB products, which includes Allegro, OrCAD, and our data management solutions.
Johnson: Do you have any new product announcements?
Fernsebner: Yes, we recently launched DesignTrue DFM Ecosystem. A year ago, we debuted a technology called DesignTrue DFM inside of our PCB editor. DesignTrue DFM allows engineers to check DFM violations in real time as they design the PCB itself. What we're debuting at this year's show is the DesignTrue DFM Ecosystem. We are now partnering with a number of different manufacturers and fabricators and allowing them to supply their DFM rules directly to our customer base. The intention with the DesignTrue Ecosystem is that designers are now using the manufacturing rules that they usually work with and designing with those rules to prevent manufacturing re-spins.
Johnson: It sounds like designers can start their design the very beginning according to that manufacturer's restrictions and capabilities. Is the manufacturer assembling a rule deck that is made available to your users to choose from and access?
Fernsebner: Absolutely. Part of the challenge with PCB design is summed in on the old saying, "Just because you can design it, doesn't necessarily mean you can build it." Manufacturing rules vary from one manufacturer to the next depending on technology, product lines, and production lines. The value here is that back-and-forth interactions typically occur between a PCB company, the design house, and the manufacturing house based on if you met manufacturing DFM requirements. By enabling this and allowing the manufacturer to provide their design rules, the intention is to reduce the back-and-forth interactions and hopefully have very few manufacturing rules on the final DFM check.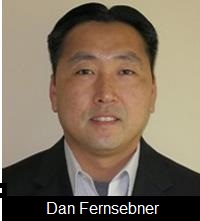 Johnson: With that in mind, are rule decks being put together by your team, or are you having the manufacturers define the rule decks and then vetting them? What's your process for getting a certified rule deck so that a user can trust it?
Fernsebner: That's what the Ecosystem platform provides. The DesignTrue DFM Ecosystem platform comprises two different portals. One is a customer portal, and the other is a vendor/partner portal. In the vendor/partner portal, you log in once you've been approved as a DFM partner, and then we provide you with a user interface where you can define all of the necessary DFM rules. Once you've defined those DFM rules, you can download the rule file and save it locally. We don't store any of the rule files. We see that as the manufacturer's intellectual property (IP), and we don't want to violate that.
On the customer side, once they log in, they'll plug in their customer-specific information, including their company name and details on the design that they're creating. There's no transmission of any design content, but they can define an IPC class for the design. The information contains a typical layer stackup, the via, if it's plated or not—all of these different parameters that would be relevant for the user to communicate to a manufacturer. Then the user can see all participating manufacturers in a list, from which they can choose. Once the user hits submit, the Ecosystem sends an email request to those manufacturers saying, "I'd like to get your rule files, and here's the type of design that I'm building."
The request goes directly to the manufacturer. The manufacturer sends them an email with their rule file. It's a nice handshake, and Cadence enables that handshake between the customer and the manufacturer.
Johnson: With protection for the IP on both sides.
Fernsebner: Correct. Once the customer receives the manufacturing rule file, they can immediately import it into the Cadence PCB editor and start.
Johnson: You haven't mentioned a specific PCB editor, so is this available in the whole suite of PCB editors?
Fernsebner: Correct, both OrCAD and Allegro.
Johnson: Fantastic. That has to be an interesting prospect. How would a manufacturer participate if they wanted to?
Fernsebner: You can register in the portal if you want to participate. The main page of the vendor portal explains the program and benefits to the manufacturer; then they can opt in and register. We'll receive the registration request, approve them, and provide a login. In most cases, there's no reason why they shouldn't be approved. There are a lot of PCB manufacturers here at PCB West, and we've been signing some up in real time at the show. Honestly, all of them have seen immediate benefits because the last thing they want to do is go back-and-forth with a customer over DFM errors. There's no value on either side for that.
Share
Print
Suggested Items
02/20/2020 | Kelly Dack, CID+, EPTAC
Joe Clark, co-founder of DownStream Technologies, gives Kelly Dack an overview of the company and their innovative product line, which serves to smooth the bumps that can occur between source design output and manufacturing line input. As Joe explains, 2019 was a great year for the company, and he expects that trend to hold through 2020.
12/12/2019 | Pete Starkey, I-Connect007
Nobody left early! Altium had wisely kept Happy Holden's keynote presentation on "PCB Trends that Will Impact Your Future" until the end of the final day of the AltiumLive 2019 European PCB Design Summit in Frankfurt, Germany. Pete Starkey presents the highlights of Happy's presentation.
11/27/2019 | Andy Shaughnessy, Design007 Magazine
In a recent survey, we asked the following question: What are your biggest design challenges? Here are just a few of the answers, edited slightly for clarity.