Reading time ( words)
Last spring, Ross Olson, an undergraduate student at the University of Minnesota and member of the U of M Solar Vehicle Project team, attended the Geek-a-Palooza event in Minneapolis and displayed one of their race cars. Through coordinating that effort, I had the opportunity to get to know Ross, and recently sat down with him to talk about his interest in engineering and his thoughts on the future of the electronics industry, and to hear some great stories about his team experience with the University of Minnesota Solar Vehicle Project.
Tara Dunn: Ross, I understand that you have a somewhat non-traditional path into the engineering field. Can you give our readers a little bit of background on yourself and how you became interested in engineering?
Ross Olson: Absolutely. First, I'm a little older than your average undergraduate student since this is my second time being an undergrad. About five years ago, I graduated from the University of Wisconsin—Madison (I'm slowly making my way around the Big Ten) with a degree in finance and real estate and moved to Chicago to work in real estate development. I had an excellent job in Chicago and was privileged to work with some incredible people who I still really admire.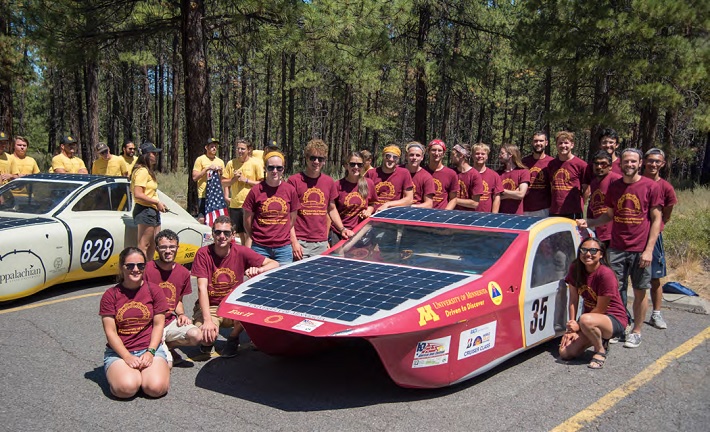 Figure 1: University of Minnesota Solar Vehicle Project team at the American Solar Challenge in the summer of 2018.
But back to your original question, I became interested in engineering during my first undergrad stint. I've always been inquisitive and interested in science and math, but I didn't receive any sort of exposure to the engineering world while growing up. So, when I began college the first time around, I hadn't thought too critically about what I was going to school for or why I was even there. I essentially chose to go to business school by listening to everyone around me. I settled on real estate because I knew I could make a good living in the field, and UW—Madison has one of the top programs in the country.
I don't regret my time at Madison, (plug your ears, die-hard Gophers); I love that school. But a lot of us follow an educational path that we don't give very much thought to until after we reach the end of it, which is a shame. I wish I would have had more maturity and self-awareness before making a decision that significantly altered the trajectory of my life.
Dunn: That is so true. As a young, college freshman, you are expected to make decisions about your life-long career before having the opportunity to be exposed to new things you might not have yet experienced.
Olson: Yes. A large portion of my friends at Madison went to school for engineering. At one point, I lived with three other people, and I was the only one in the apartment not going to school for engineering. Through my junior year and onward, I was consistently exposed to the cool stuff (for lack of a better word) my friends worked on, included projects for class, organizations, and other side projects. I saw the types of jobs and internships they received and asked them a ton of questions about what they did in their roles. I found myself much more interested in the after-college opportunities my engineering friends had on the horizon than the ones I had. It did cross my mind to change majors, but as I said, I was already close to graduating by then, so I shelved the idea. I thought that my doubts would go away after I graduated and started making money in my career.
That brings me back to my time living in Chicago. I found myself deciding whether I should leave my job and stop making money in exchange for going back to school and spending even more money on education. Even though I knew I didn't want to do the job that I was at, it still was a difficult decision to make, especially because I was going to go back for engineering, which was an extremely intimidating major to jump into.
All the friends of mine that went into the engineering field were extremely smart, and at that point, I had my doubts that I would be able to handle the course work and rigor that was going to be required of me. I spoke to numerous friends and my family on multiple occasions about it and had plenty of sleepless nights trying to figure out my game plan. Eventually, I pulled the trigger, left my job, and went back to school. Now, a few years later, I'm here talking to you about my lengthy story. I typically keep it shorter by telling people who ask that I had a quarter-life crisis. I get some funny reactions.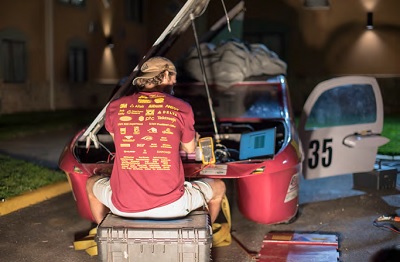 Figure 2: Ross charging the solar vehicle's battery before a race.
Dunn: I bet that you do (laughs)! Once you were enrolled at the University of Minnesota, you joined the U of M Solar Vehicle Project team. We were lucky enough to have your team display one of the cars at last year's Geek-a-Palooza event, and for a few minutes, I was worried we would have no attendees inside the event because so many were checking out the car and talking to your team. How did you become involved with the team, and what has your experience been?
Olson: Of course. I love talking about the team! Being in your mid-20s and an undergraduate can be incredibly frustrating at times. But the thing about being older and having already been through this is that hindsight is on my side. I wanted to make sure that I got even more out of my experience at Minnesota than what I did at Wisconsin. I wanted to be more involved with either a professor's research or a student group, and I knew about the solar vehicle team at the U of M, which made the decision about how to get involved a little easier.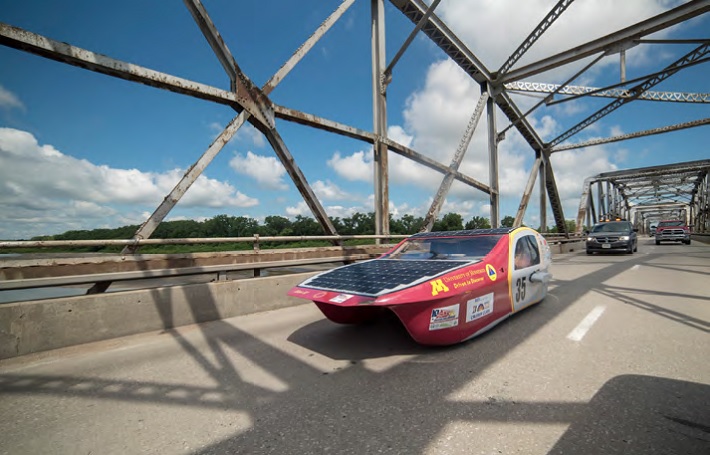 Figure 3: The University of Minnesota solar vehicle.
Share
Print
Suggested Items
08/31/2020 | I-Connect007 Editorial Team
Nolan Johnson and Happy Holden chat with Joe Dickson of WUS about the work he's done with VeCS, the continuing development of the technology, and the potential impact it can have on the manufacturing floor.
07/28/2020 | I-Connect007 Editorial Team
We asked for you to send in your questions for Happy Holden, and you took us up on it! The questions you've posed run the gamut by covering technology, the worldwide fab market, and everything in between. What would you change about the industry?
09/20/2019 | I-Connect007
Meet Dana Korf, one of our newest I-Connect007 columnists! Dana's columns will focus on IPC-2581 as well as PCB front-end tooling, data quality, DFM processes, etc.