Reading time ( words)
Atotech, a leading global supplier of specialty chemicals and equipment serving the smartphone, automotive, consumer electronics and computer industries, is pleased to announce its new line of innovative horizontal production equipment - the POLYGON PLB LINE. This new production equipment is designed for printed circuit board manufacturers with high reliability and high performance demands in multilayer, rigid-flex and HDI panel processing taking advantage of a complete wet-in-wet in-line solution.
The POLYGON PLB LINE is a new desmear and electroless copper production line that provides Atotech's customers with numerous production advantages, including excellent process performance due to an advanced fluid delivery system, reduced consumption rates for chemistry and water, and an operator-friendly design for best-in-class process control and maintenance.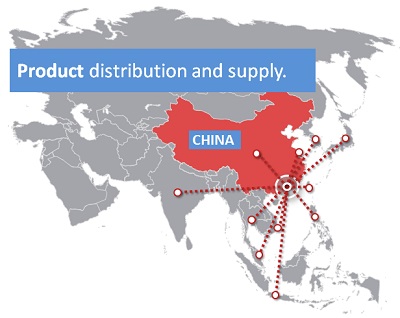 Designed in Feucht, Germany and built in Guangzhou, China, Atotech's new POLYGON Line series features all production-critical characteristics and applies them to a highly reliable, high-volume, and cost-effective machine.
Atotech offers its POLYGON PLB LINE together with its Securiganth and Printoganth product series as part of its unique systems approach, which combines equipment and chemistry with service and expertise, which results in an easy process set-up and best performance for its customers. A special feature of this new systems solution is the company's superior and patented "Flooding Technology", which assures high reliability performance and safe thin panel transportation.
This innovation is made possible by exceptional collaboration between the company's equipment and chemical process divisions resulting in a new printed circuit board production solution that can enhance manufacturers' process reliability, chemistry and water consumptions.
About Atotech
Atotech is a global leader in surface-finishing solutions. Through a comprehensive systems-and-solutions approach, the company delivers chemistry, equipment, and service to support diverse industries such as consumer electronics, especially mobile devices and computers; global automotive; communication infrastructure; and many other industrial end-markets. Atotech's relentless R&D efforts and global TechCenter presence allows it to deliver pioneering and sustainable products combined with unparalleled on-site customer support – making Atotech a critical partner to over 8,000 customers worldwide.Atotech is a team of 3,800 experts in over 40 countries generating annual revenues of $1.2 billion (2018). Atotech has manufacturing operations across Europe, the Americas, and Asia and its headquarters are located in Berlin, Germany.
Share
Print
Suggested Items
10/25/2019 | Steve Williams, The Right Approach Consulting LLC
In Part 4 of this series on how PCB fabricators and designers can better communicate, Bob Chandler from CA Design and Mark Thompson from Prototron Circuits address the top five causes of engineer delays.
10/18/2019 | I-Connect007
In a recent interview, Kelly Dack and Tara Dunn (Omni PCB president and conference co-chair) discussed why designers need to attend the SMTA Additive Electronics Conference. Tara will also be attending and moderating a panel discussion at the conference.
10/15/2019 | Kelly Dack
Kelly Dack and Tara Dunn talk about the upcoming conference "Additive Electronics: PCB Scale to IC Scale" on October 24, 2019, hosted by SMTA in San Jose, California, and why it's an important event for people to attend—especially those involved in the design process.