Reading time ( words)
Have you ever designed a board but received feedback that it couldn't be manufactured unless changes were made? Or maybe you've designed a complex board and sent it to the factory only to find out that the manufacturer didn't build the board to your expectations? PCBs are becoming more complex, factory options are growing, and expectations for product life cycles are becoming longer.
Why Do We Need Standards?
As a designer, you now have to think about more than just the software used for design. To ensure that you have a robust design, you must understand how to design for manufacturability (DFM), design for the environment (DFE), design for reliability (DFR), design for test (DFT), etc. Considering all of this means that designers also have to be aware of the expectations and, in some cases, the correct terminology necessary to make this happen.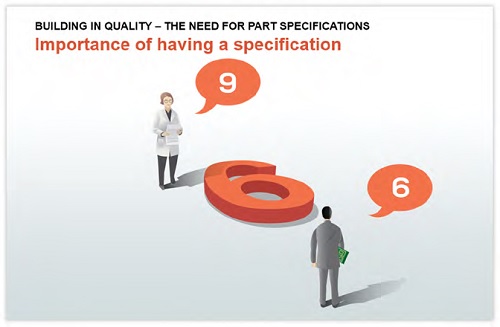 Figure 1: Without proper specification of a standard, there may be various interpretations.
The Institute of Printed Circuits (IPC) was founded in 1957 to develop standards for the fledgling PCB industry. Many years later (somewhere in the '90s) the name was changed to IPC–Association Connecting Electronics Industries to better reflect the expanded membership of the assembly folks and the need for standards for that end. Through the use of IPC standards, board designers can design robust PCBs that achieve the necessary requirements and minimize their time to market and have confidence in a reliable board when the end product is used in the field.
But is the use of standards really that important? Absolutely. Consider the impact of producing PCBs without defined standards (Figure 1). For example:
• We would not always receive a product that meets our expectations
• We would experience the risk of various interpretations of the same aspect
• We would not be able to secure the correct quality level
• We would not be able to compare "like-for-like" products or factories
• A guaranteed time to market would be based on chance rather than good factory selection and good design
Now that we can all agree that we need standards, are IPC standards effective? Yes! Through the implementation of IPC standards, the designer, manufacturer, and end customer see some of the benefits in Figure 2.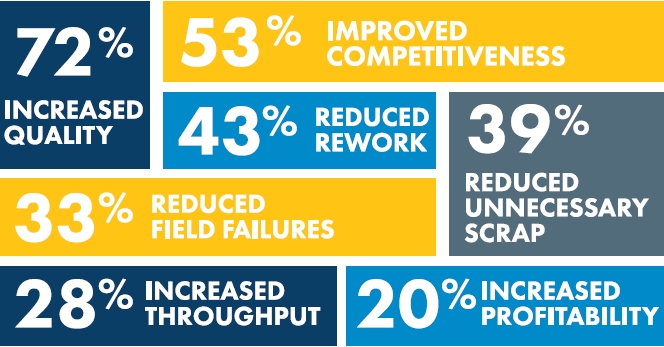 Figure 2: Benefits of users who implement IPC standards. (Source: TechValidate survey of IPC users, January 2018).
One of the most important things to notice is that using IPC standards as the minimum benchmark helps save the designer and manufacturer time before the product is built, during the manufacturing process, and after the final product is assembled, which results in saving money. There are multiple documents within IPC standards, and when used together, these documents should lead both manufacturer and customer to consistent terms of quality and acceptability. These documents also allow the customer and manufacturer to work together to set the criteria for acceptance of products that use newer technologies.
If you're reading this and wondering how to start understanding standards and acceptability, there are many resources to help you. IPC's website can help you learn more about the organization and how to become a member. Also, engineers at NCAB Group can help you to learn which IPC standards you should consider depending on your end application. We have certified IPC Trainers to teach your engineers about the acceptability of printed boards, and you can work with NCAB to produce your next PCB. Based on the 120+ million PCBs we ship annually, we've identified multiple steps in our PCB production process where we go beyond IPC specifications.
Risk/Awareness
When we look at what can happen from failing to require, reference, or follow specifications, there are a few considerations. The material produced can suffer from poor reliability. The cost to produce the PCB can be higher than needed, or subsequent builds of the same design can be inconsistent. It is critical to reference relevant industry specifications such as those released by IPC. Designs must contain a complete and concise specification that does not allow for interpretation as well as an adequate baseline to make sure that both the customer and supplier are on the same page.
A common example we see is a requirement for copper weights not referencing IPC minimums as detailed in the IPC-6012 and IPC-600 specifications. For instance, a fabrication drawing for a six-layer design has copper requirements of 2 oz. for all layers. No additional information for copper thicknesses is detailed or external specification referenced. This fabrication data goes to the manufacturer to be built, and some of the delivered PCBs show failures post-assembly. During root-cause analysis of the failures, it is noticed there is variance in the copper thicknesses delivered. This could potentially be caused by failure to reference the IPC copper thickness chart for internal and external conductor thickness in the fabrication data, allowing your manufacturer to interpret the requirement. Theoretically, this could result in external copper thickness ranging from 47.9 μm to 78.7 μm, depending on what the fabrication house considers as 2 oz. finished copper.
To read the full article, which appeared in the September 2019 issue of PCB007 Magazine, click here.
Share
Print
Suggested Items
12/21/2020 | Anaya Vardya, American Standard Circuits
Insulated metal PCBs (IMPCB) or metal-clad PCBs (MCPCB) are a thermal management design that utilizes a layer of solid metal to dissipate the heat generated by the various components on the PCBs. When metal is attached to a PCB, the bonding material can either be thermally conductive but electrically isolative (IMPCBs or MCPCBs), or in the case of RF/microwave circuits, the bonding material may be both electrically and thermally conductive. The reason that RF designers usually have the bonding material thermally and electrically conductive is that they are using this not only as a heat sink but also as part of the ground layer. The design considerations are quite different for these different applications.
12/15/2020 | Happy Holden, I-Connect007
This is the first Electronic Circuits World Convention that I have not attended in person since 1978. To refresh your memory, these are held every three years on a rotating basis. The HKPCA hosted this year's conference and they kept up the fine tradition of collecting outstanding keynotes, nearly 60 technical presentations and myriad poster papers. HKPCA was also kind enough to provide English slides and translations. It is still possible to sign up and view the presentations. I have listened to 20 of the presentations, and hope to attend even more in the coming days as they are all worth watching.
12/04/2020 | Andy Shaughnessy, Design007 Magazine
Around the holidays, we often see a slowdown in PCB design and manufacturing news. But this holiday season, there's been no rest for the newsmakers in our industry! In the last week, our daily and weekly newsletters have been chock-full of breaking news and up-to-the-minute technical information that readers like you rely upon every day.