Reading time ( words)
I recently had the opportunity to visit IPS in their Cedar City, Utah, facility, where Mike Brask, founder and president of IPS, shared his business strategy and gave me a tour of the expanding manufacturing facility. IPS produces a wide range of PCB manufacturing equipment, including plating, DES, VCM, VRPs, ventilation, and spare parts for older equipment.
As I toured the facility, it was easy to see there was plenty of work on the manufacturing floor. IPS now employs around 60 people and has integrated a number of automated tools in the manufacturing process. By doing this, he has optimized material usage and increased product quality.
To facilitate the evolving business plan, Mike expanded his manufacturing space with a new 17,000-square-foot addition to provide the space needed to accommodate the increased business and to carry IPS into the future. Here, I share my interview with Mike.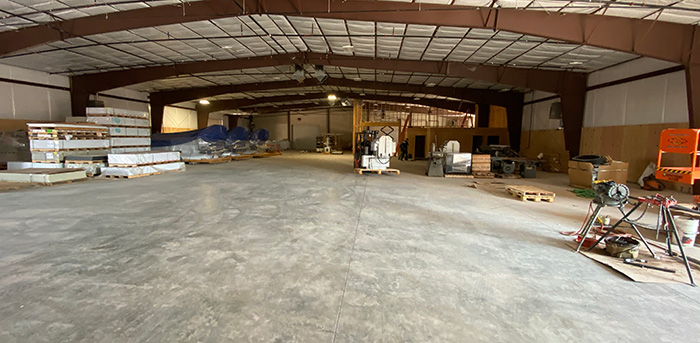 Barry Matties: Mike, let's start with an overview of IPS, please.
Mike Brask: In 2008, IPS made a conscious business decision regarding what's best for our customers in North America. Our customers want American-made machines, and when those machines need parts and service, we can respond immediately. IPS is a multi-product, multi-industry supplier within North America. IPS pushed harder to build that North American market and branch out into not just the circuit board industry but also to get into the aerospace equipment, general metal finishing, and semiconductor wet benches, where domestically, we're getting paid U.S. wages to afford our healthcare and expenses of living in the U.S.
That business plan is what we've been executing since 2008. We have not only recognized the need for a Customer Service Department over the years, but we have also realized the need to develop skilled labor. I have been building up that staff to be able to support our level of manufacturing. My wife would like me to vacation more, but I love what I do, and with over 35 years of experience, I have something to offer.
The first thing was building and developing the infrastructure of key people. Now, we have five mechanical engineers doing SolidWorks and drawings, as well as four electrical engineers and two programming engineers. We have a production manager and a quality control manager. We have added more service technicians, and the whole idea is to be that company that can get the parts out and get the techs to the job site.
Last year we made the decision to add 17,000 square feet of space, so we have built up the engineering infrastructure and floor space. We have added more staff to the production and fabrication area, but the existing building is going to be all material prep. It will be cut, tack, weld, sub-assemblies, and then the new 17,000-square-foot space will be assembly, so that's what we are doing. We have a 44,500-square-foot factory now to support our North American market. We are prepared to deliver on time, which I am very proud to say.
And then COVID-19 hit.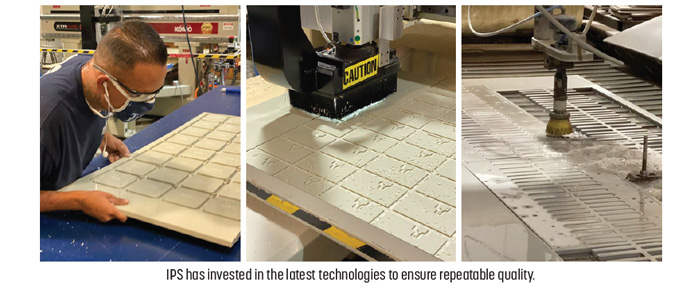 Read the full interview in the November 2020 issue of PCB007 Magazine.
Share
Suggested Items
03/21/2023 | Dan Beaulieu, D.B. Management Group
I have always felt that automation has the potential to make a big difference in our PCB industry, especially domestically, where labor is at premium. For the past year, I have been looking for the story of how automation can and will make a significant difference in established PCB shops. I was fortunate enough to find that story in Multicircuits, located in Oshkosh, Wisconsin. Only a few short years ago, this company was considered a "plain vanilla" PCB fabricator holding its own in our industry; now it has suddenly assumed a true leadership position in the industry in terms of capability, technology, operations, and profitability.
03/07/2023 | Patty Goldman, I-Connect007
Dieter Bergman IPC Fellowship Award winner Curtis Grosskopf, a senior engineer at IBM, reflects on the evolution of IPC committees and the vital importance of their work, especially in collaboratively creating industry-wide standards to guide the work of professionals in every sector. This commitment to multidisciplinary cooperation is a mindset that should be fostered at the start of every career.
03/02/2023 | Nolan Johnson, I-Connect007
In his State of the Union address in early February, President Biden departed from his usual topics about education and the economy to mention the new CHIPS Act, as well as supply chain and infrastructure issues. For perspective on those remarks, Nolan Johnson chats with David Schild, executive director of the Printed Circuit Board Association of America (PCBAA).