Reading time ( words)
Continuing the highly successful series of EIPC's Technical Snapshots, and featuring a programme that attracted a record attendance, the 14th online event on January 19 was introduced and moderated by EIPC president Alun Morgan.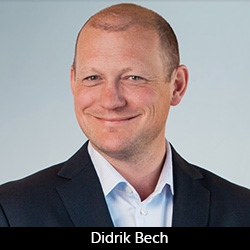 The opening presentation came from the ever-cheerful Didrik Bech, CEO of Elmatica in Norway, who promised to provide thoughts and ideas about how to secure the supply chain to ensure compliance, not only to reduce the risks but also to increase the opportunities. His additionally stated desire was to secure customers' health by offering doses of the famous Norwegian cod liver oil.
Joking aside, he gave serious consideration to the question, "Where are you in the PCB supply chain and how are you affected by defence regulations?" He emphasized that ignorance of the rules was no justification for avoiding the responsibilities and liabilities.
He described the PCB defence supply chain and explained how it could be controlled. Beginning with the terminology, he clarified the differences between 'specifically designed for defense', 'commercial off the shelf', 'Common Military List of the European Union (Military List I),' and 'EU Dual Control List (Military List II),' stressing that all parties were individually responsible for knowing whether a PCB was applicable for any export control. The regulations affected everyone in the supply chain, including product owners, designers and consultants and sub-contractors, all the way through electronic management systems, governments, and end customers. No matter what their position in the supply chain was, everyone was required be aware of their responsibilities and to follow specific procedures. And for a complex product, a rocket for example, every individual component manufactured to a drawing was subject to export compliance regulations.
To complicate matters, export compliance regulations differed from region to region and depended on whether the governing authority was the EU DSPCR (Defence and Security Public Contracts Regulations) or NATO. The situation became even more complicated when a product comprised of components and sub-assemblies manufactured in different regions and was consequently subject to multiple export regulations. Bech made the point that export compliance must be considered right at the beginning of a proposed project.
He described a typical risk analysis to be carried out as part of the procurement process. The list of facts to be established included who was the product owner, who was the end customer, what capabilities and certifications were required, what regulations would be affected, possible requalification costs, the expected life-cycle of the product and what kind of documentation was needed. He gave examples of other aspects to be understood, including the risk of major reclassification costs, in arriving at a final cost estimate.
Bech ended his cautionary presentation with a reminder of the question to remember: "Do you and your partners have control over the defence supply chain?"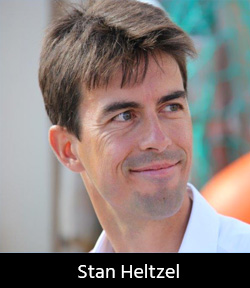 An organisation that takes its supply chain extremely seriously is the European Space Agency (ESA) and reliability is of paramount importance. Stan Heltzel from ESA Materials and Processes Section in the Netherlands gave a fascinating detailed insight into ESA's approach to microvia reliability.
His introduction described printed circuit boards as a complex combination of materials to provide a stable mechanical and thermal platform for the electrical interconnection of components. In his human body analogy they represented the nerves and veins in the anatomy of a spacecraft.
There were only a handful of PCB fabricators qualified to supply boards to ESA, and these were listed on the website of the European Space Components Information Exchange System (ESCIES), along with their qualification status and the list of applicable standards published by the European Cooperation for Space Standardization (ECSS). These standards covered design, qualification, and procurement of printed circuit boards. There were also several ESA memos addressing ad hoc guidelines.
Heltzel's chart illustrating the supply chain for the production of a PCB for a satellite began with all the raw material constituents of the laminate, progressed through all the chemicals and consumables involved in printed circuit fabrication together with inspection and test, likewise for all of the components and processes involved in assembly and associated inspection and test at the EMS provider, through the equipment OEM and finally to the prime integrator of the satellite. He stressed that ESA's approach to the supply chain was not top-down and that it was quite normal for ESA engineers to be involved in discussions at the raw materials supply level.
Focusing on PCB technology drivers and trends, he demonstrated how the technology was driven by performance, manufacturability and reliability. Reliability depended on design, materials and processes; manufacturability depended on capability and qualification. From a design perspective, the trend to high pin count resulted in complex routing, miniaturisation required dense routing and signal integrity required short routing. A reminder of how electronics technology had progressed over 50 years was provided to be a comparison of the Apollo guidance computer of 1969 with a current top-end smartphone, which was a million times more powerful at a hundredth of the weight and a thousandth of the price. The level of interconnection had increased by six orders of magnitude, and although much could be attributed to developments in integrated circuits, a significant proportion could be seen on the PCB, with microvias playing an essential role.
Having introduced the topic of high-density interconnect, Heltzel briefly illustrated some typical road-map trends, demonstrating the progress from two staggered microvia layers at 175 microns diameter on a circuit running at 6.25 Gbps to three layers of stacked microvias at 125 microns diameter running at 25 Gbps, before turning his attention to failure mechanisms. Regarding thermo-mechanical strain, he considered that the PCB itself was mostly affected by stress in the z‐direction, and not so much by mechanical stress or radiation, whereas the assembly was mostly affected by stress in the x-y direction together with mechanical stress from vibrations.
Heltzel spent some time discussing the confidence interval of stress-strength analysis, with reference to a graph showing distribution curves for specified stress and manufactured strength on the same axes. The width of the curves indicated their respective variability, and failure could occur if they overlapped. To increase reliability, the options were to increase strength without reducing variability or, better, to achieve the same result by reducing variability without increasing manufactured strength. Using similar graphs, he demonstrated the differences between failure life cycles: infant mortality failure, useful life failure and wear‐out failure.
Microvias could fail because of non‐optimised materials and processes, stressful design or inhomogeneous processes. ESA used the following approaches to evaluate microvia designs: review of design and comparison to heritage and qualification, thermo‐mechanical modelling, testing coupons and spare PCBs, and review of manufacturing processes. Heltzel illustrated the options with a matrix chart.
The life cycle of a PCB in space projects included a procurement cycle, a project review and an assembly cycle before integration and test. The manufacturing readiness review (MRR) was the point at which a review of the PCB design could be conducted and a risk assessment made, prior to approval of the PCB definition dossier and PCB manufacturing dossier followed by authorization to proceed with manufacture.
Share
Suggested Items
01/27/2023 | Nolan Johnson, I-Connect007
This week, the IPC APEX EXPO event has cast a long shadow across the news feeds. No, that's not the right metaphor. No, not a shadow; shadows are dark. It would be more accurate to say IPC APEX EXPO cast a beam of illumination upon the news feeds for the electronics manufacturing industry. To that end, the APEX EXPO news makes a prominent appearance in this week's editor's picks.
01/25/2023 | Pete Starkey, I-Connect007
It was a bright, sunny California day as IPC APEX EXPO officially opened its doors on Tuesday, Jan. 24 at the San Diego Convention Center. The Technical Conference began on the same day, while the program of standards meetings and professional development courses had been in progress since Saturday, Jan. 21. During the hustle and bustle of the show build-up over the weekend, it was clear to see that so many exhibitors had the confidence to bring so much major equipment and to invest in such spectacular booths to display it.
01/24/2023 | Nolan Johnson and Pete Starkey, I-Connect007
It was a packed house for two large events at IPC APEX EXPO 2023 on Monday, Jan. 23, as the EMS Leadership Summit was wrapped in the pale veil of caution, meanwhile hundreds more gathered to hear from IPC's chief economist, Shawn DuBravac. At the EMS summit, the morning presenters from IPC all shared silver linings they saw inside the fading clouds of uncertainty.