Reading time ( words)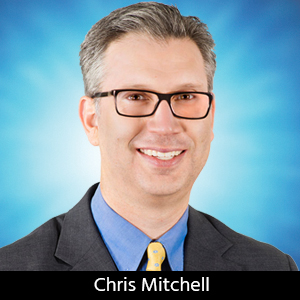 Editor Nolan Johnson sits down for an interview with Chris Mitchell, Vice President of Global Government Relations at IPC. They discuss the industry's advocacy in Washington to educate Congress on our key issues, as well as the growth in global advocacy by IPC.
Watch this interview below or click here to view on our show page. If you didn't make it to IPC APEX EXPO, don't worry. We're bringing you coverage of the week's events in San Diego, from ribbon cutting to teardown.
Share
Suggested Items
01/26/2023 | I-Connect007 Editorial Team
The San Diego sun was warm and bright on Wednesday afternoon, but it didn't stop the crowds from filling the aisles at IPC APEX EXPO 2023 for the trade show's second official day. Technical conferences, professional development courses, and a keynote from IPC President and CEO John W. Mitchell kept attendees busy. But the real highlight of the day was upstairs where approximately 300 high school students from the local San Diego area rode buses to the San Diego Convention Center for a day full of activities meant especially for them.
01/19/2023 | Julia Gumminger, IPC
IPC APEX EXPO 2023 will offer a refreshed Professional Development Course program. This year's conference includes something for everyone, including informative courses catering to technical managers ready to level up their careers. Thirty-six courses will be offered on Sunday, Jan. 22 and Monday, Jan. 23. Attendees will find both updated content from veteran instructors and innovative courses from new instructors.
01/17/2023 | I-Connect007 Editorial Team
Standards committee work is where much of the heavy lifting takes place for industry standards. To the inexperienced eye, the committee process can also seem as perplexing as it is crucial. In this conversation, Teresa Rowe, IPC's senior director of assembly and standards technology, highlights what to expect from standards committee sessions at IPC APEX EXPO 2023. New committees, revisions, leadership, awards, and thoughtful pauses to celebrate achieving milestones are all part of the IPC APEX EXPO standards committee experience.