Reading time ( words)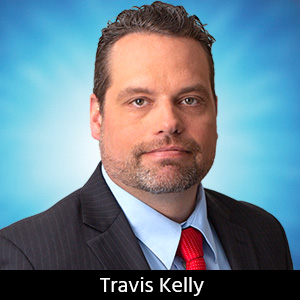 PCBAA Chairman Travis Kelly sits down with editor Nolan Johnson to discuss the new association's recent activities and plans for the future. The Printed Circuit Board Association of America is focused on advocating for manufacturing in America.
Watch this interview below or click here to view on our show page. If you didn't make it to IPC APEX EXPO, don't worry. We're bringing you coverage of the week's events in San Diego, from ribbon cutting to teardown.
Share
Suggested Items
01/27/2023 | Nolan Johnson, I-Connect007
At the recent IPC Advanced Packaging Symposium, Dr. Frank W. Gayle, deputy director of the Advanced Manufacturing National Program Office, an interagency team with core staff hosted at the U.S. National Institute of Standards and Technology (NIST), gave a presentation on the work NIST has recently undertaken in support of both the semiconductor and R&D sectors, and the CHIPS and Science Act.
01/27/2023 | Nolan Johnson, I-Connect007
This week, the IPC APEX EXPO event has cast a long shadow across the news feeds. No, that's not the right metaphor. No, not a shadow; shadows are dark. It would be more accurate to say IPC APEX EXPO cast a beam of illumination upon the news feeds for the electronics manufacturing industry. To that end, the APEX EXPO news makes a prominent appearance in this week's editor's picks.
01/25/2023 | Matt Bergeron, Integra
Integra is one of the largest and most experienced semiconductor die prep, assembly, test, and qualification facilities in the United States, with locations in both Wichita, Kansas, and Silicon Valley. At the recent IPC Advanced Packaging Symposium, Integra was invited to present information about how we meet our customers' specific needs.