Reading time ( words)
After two days of presentations, panel discussions, and impromptu hallway conversation at the IPC Advanced Packaging Symposium, one thing became clear: There is an urgency to support advanced packaging in all regions across the globe.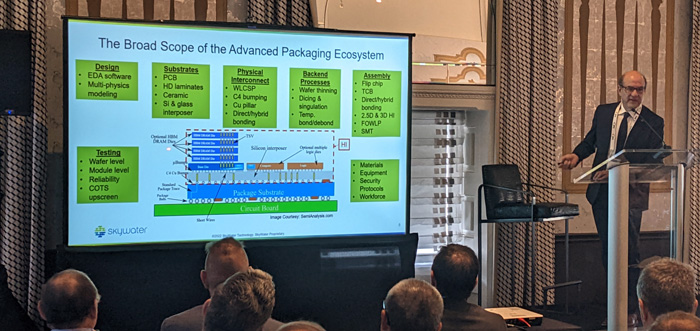 If the discussion on the opening day established the nature of the capabilities gap that the U.S. and Europe are facing in advanced packaging, the agenda on the second day made it clear just how big the gap is, both strategically and economically. Significant investment is needed.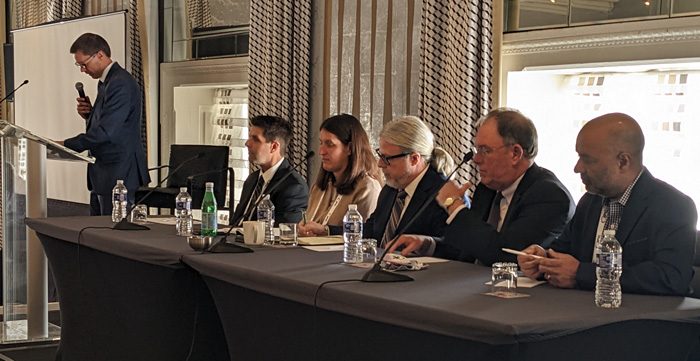 For example, during the panel discussion with representatives from companies such as Calumet, TTM, and GreenSource Fabrication, it was suggested that an advanced packaging facility will require two orders of magnitude more cleanroom area than a current traditional PCB fab, and that it will likely cost a minimum of times of a traditional PCB fab to construct. A greenfield would be the best approach.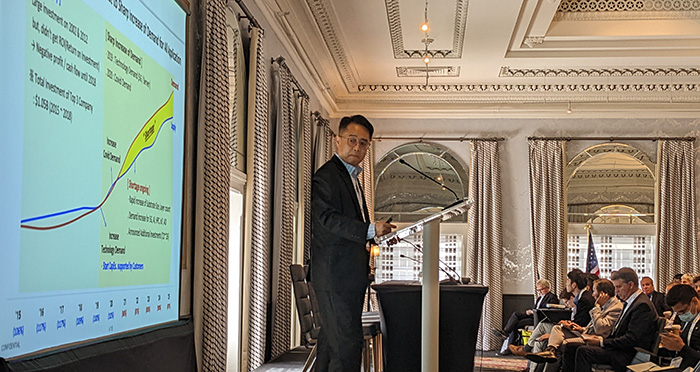 One thing was crystal clear from the presentations and hallway conversations: Advocacy groups (IPC, PCBAA and USPAE) have made real headway with legislators. In his closing remarks, IPC Chief Technologist Matt Kelly said that legislation has been adopting industry language as things move forward. His implication was that legislators and their staff are learning enough from the advocates to begin to understand the issues and use the appropriate terminology.
The symposium, which ran from Oct. 11–12 in Washington, D.C., concluded with what seemed to be a great deal of expanded perspective for those who attended. I think the program succeeded in exposing the urgency and the magnitude of the need to support advanced packaging in all regions of the globe. What needs to happen next is ongoing work to focus the efforts, educate manufacturers and legislators, use government funding wisely, and to look at this as an ongoing process for as much as 10 years.
Share
Suggested Items
01/25/2023 | Matt Bergeron, Integra
Integra is one of the largest and most experienced semiconductor die prep, assembly, test, and qualification facilities in the United States, with locations in both Wichita, Kansas, and Silicon Valley. At the recent IPC Advanced Packaging Symposium, Integra was invited to present information about how we meet our customers' specific needs.
01/25/2023 | Pete Starkey, I-Connect007
It was a bright, sunny California day as IPC APEX EXPO officially opened its doors on Tuesday, Jan. 24 at the San Diego Convention Center. The Technical Conference began on the same day, while the program of standards meetings and professional development courses had been in progress since Saturday, Jan. 21. During the hustle and bustle of the show build-up over the weekend, it was clear to see that so many exhibitors had the confidence to bring so much major equipment and to invest in such spectacular booths to display it.
01/24/2023 | I-Connect007 Editorial Team
The I-Connect007 Editorial Team asked IPC Chief Technologist Matt Kelly: Will you help us understand what advanced packaging means? This informative conversation touched on topics for both assembly and board fabrication. To that end, we will present this conversation in two parts. In this issue of SMT007 Magazine, Matt helps define not only what advanced packaging is, but the approach EMS companies must take when looking ahead. Think it's about just adding some new equipment and software? Think again. There are logistics, onboarding, and so much more.