Reading time ( words)
The headquarters of the Surface Engineering Association in Birmingham, UK, was an appropriate venue for a one-day conference to disseminate the results of a number of UK and European collaborative research and development projects with direct relevance to the electronics manufacturing, surface engineering, and metal finishing industries.

The conference attracted an international audience from industry and academia, taking the opportunity to share and discuss the outcome of research on a range of new materials, manufacturing, and recycling approaches with a focus on both sustainability and the cyclic economy and offering the potential for more efficient production.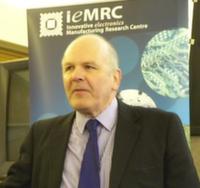 Dave Elliot, Surface Engineering Association
Dave Elliot, Surface Engineering Association chief executive, introduced and moderated the opening session. His first speaker was Dr. Andy Cobley from Coventry University who described how, as part of the multi-partner Susonence project, sonochemical processes had been applied to the tin-lead barrel plating of battery components, resulting in significant improvements in efficiency and productivity.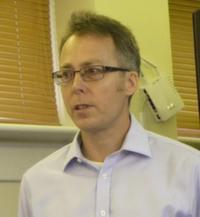 Dr. Andy Cobley, Coventry University
Low-frequency ultrasound had been demonstrated to improve electrolyte flow within the barrel, enabling the use of higher current densities without burning. Plating capacity had been increased and better uniformity of alloy composition had been observed. The applicability of sonochemistry to the electroplating of zinc-nickel alloy for the automotive industry was being investigated.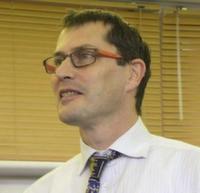 Karl Ryder, University of Leicester
Professor Karl Ryder from University of Leicester introduced a new TSB consortium project labelled Macfest--manufacturing advanced coatings for future electronic systems--which had spun out of the recently-completed Aspis project, where some interesting observations had been made when using types of ionic liquid known as deep eutectic solvents as an alternative to aqueous chemistry in the deposition of immersion gold on electroless nickel. Macfest set out to explore the fundamental molecular properties and interactions of nickel and gold in deep eutectic solvents with the objective of producing ENIG finishes with improved coating quality, solderability and wire-bondability by a process compatible with existing PCB manufacturing techniques and with the additional benefits of low environmental impact and no toxic components.
Share
Suggested Items
06/29/2022 | Pete Starkey, I-Connect007
Örebro, Sweden on June 15 brought a bright and early start to Day 2 of the EIPC Summer Conference for those who had enjoyed the previous evening's networking dinner, but had resisted the temptation to over-indulge or to carry on their long-awaited catch-up conversations with old friends into the small hours. All but a few were in their seats for 9 a.m., awake and attentive for Session 4 of the conference, on the theme of new process technologies, moderated by Martyn Gaudion, CEO of Polar Instruments.
05/17/2022 | I-Connect007 Editorial Team
The I-Connect007 Editorial Team speaks with Technica's Frank Medina, Ed Carrigan, and Jason Perry about trending hotspots that provide the PCB fabricator a high return on investment (ROI). A theme that carries throughout the conversation is that traditional methods for calculating ROI are being replaced by models that include more qualitative factors.
05/12/2022 | Pete Starkey, I-Connect007
EIPC's 17th Technical Snapshot webinar on May 4 focused on developments in automotive electronics, particularly on advances in the technologies required to support the evolution of autonomous driving. The team brought together two expert speakers to present their detailed views on topics encompassed within "CASE," the acronym that appears to be taking over the automotive industry.