Reading time ( words)
On two occasions this year, Invotec, Europe's leading manufacturer of time-critical, high-technology PCBs, proudly announced its achievement of European Space Agency approval, initially for sequential rigid circuits and more recently for sequential flex-rigid circuits.
Aware of the extremely high standards demanded by ESA, and that very few PCB fabricators have ever been successful in gaining approval, I took the opportunity to visit Invotec Managing Director Tim Tatton at the company's Tamworth, UK, headquarters to learn about the challenges his team had faced and overcome during the qualification programme, and the commercial benefits that were being realised as a result of their efforts.
Pete Starkey: Hello, Tim. It's good to see you again and congratulations on your achievement!
Tim Tatton: Thanks, Pete, and welcome back--you'll see a few changes since your last visit. Nothing stands still! We are continuing our investment programme to keep ahead of the technology, rationalising the shop-floor layout and installing a complete new laboratory facility.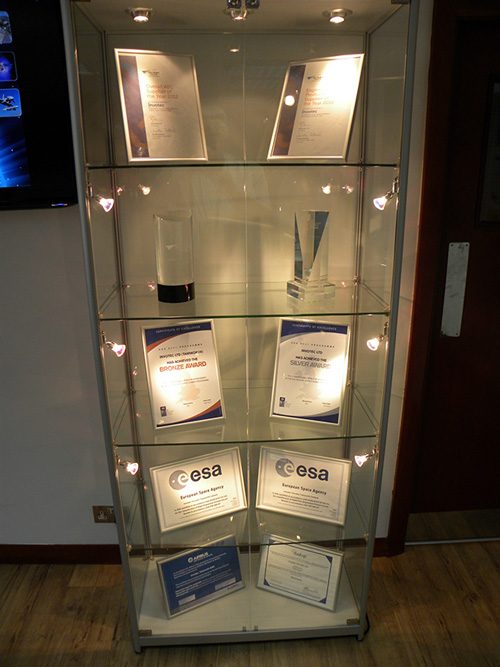 Starkey: That will make an interesting story for another day, but I would like to talk specifically about your ESA qualifications: What was involved in attaining them and what they add to your scope as a PCB manufacturer? I looked on the ESA website--there aren't many on their approved suppliers list, several approvals are expired or suspended, and you seem to be out on your own in terms of your capability.
Tatton: That's true, and we estimate sequential rigid and sequential rigid-flex technologies represent about 70% of the European requirement for space PCBs. The overall market value is estimated to be of the order of 10 million euros, significant for specialist European manufacturers, but not so attractive to the major North American or Far Eastern volume fabricators in view of the service levels involved. The other ESA-approved manufacturers in mainland Europe don't have our level of capability; they're smaller than us and are arguably too dependent on the space market, which can be very cyclical.
Our long-standing identity in the aerospace and defence sector has always been a differentiator, and we are recognised for our focus on niche areas: Very high technology, extremely high quality standards, and an extraordinary level of service. But the demands of the space industry go far beyond those of, for example, civil aviation.


Share
Print
Suggested Items
08/03/2020 | Dan Beaulieu, D.B. Management Group
It's always fun to talk with a company that can do something different—in this case, ultra-heavy copper PCBs, meaning over 20-ounce copper. Wanting to know more, Dan Beaulieu talked to Aurora Circuits Director of Business Development Thad Bartosz.
07/30/2020 | I-Connect007 Editorial Team
Alex Stepinski and Whelen Engineering caught everyone's attention a few years ago when they opted to make their own PCBs in an innovative captive facility: GreenSource Fabrication. Now, with the recent purchase of an equipment manufacturer, Alex is helping to design whole factory solutions for OEMs who are interested in bringing PCB fabrication in-house.
07/16/2020 | I-Connect007 China Team
Recently, the China Electronic Circuit Industry Association (CPCA) invited Dr. Shiuh-Kao Chiang from Prismark to present an online video report regarding the current and future impact of the current epidemic on the global electronic circuit industry. The I-Connect007 China Team attended the presentation, and the following report summarizes some of Dr. Chiang's remarks.