Reading time ( words)
This is the tenth post in a series showcasing the winners of the 2014 Technology Leadership Awards.View the previous ones here.
First place winner in the Telecom, Network Controllers, Line Cards category: RAD, Israel.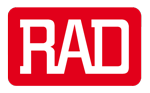 Design: This board is the main card for 10GbE demarcation point for SLA-based Ethernet business services and mobile backhaul devices.
Design team:
Olga Goykhberg, Svetlana Zlotnik, Didier Halimi; Dorit Leizer, and Sharona Manasherov
Design challenges:
Considerations of cost savings dictated through hole via technology
Considerations of restricted board thickness dictated a maximum number of layers at 14
Variants: this board was designed for about 50 different device configurations, which contributed to complexity
10GbE routing:
Thermal and mechanical constraints dictated device locations
Via minimization; plus no back drilling was allowed for cost reasons
Minimum 5mil lines to minimize skin effect
Impedance, length matching requirements
Localized plane islands were added to avoid critical signals crossing plane gaps
Used 0402 decoupling caps within via rows because they needed to be close to the chips and could not be placed on the back side since the design had through via breakouts
95 planes were required within the design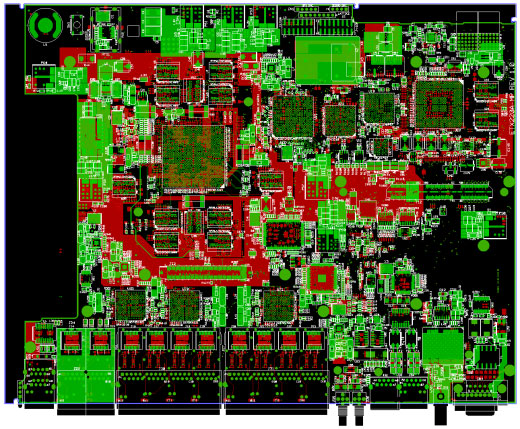 Design tools and team comments:
An aggressive schedule and high board required the use of Xpedition® concurrent team design technology.
The layout design ran concurrently with the electrical design, signal integrity and power integrity analysis.
During the layout flow there were lots of design changes. In spite of all of these changes, Xtreme Technology let us continue with the design progress because changing a particular section of the board does not interrupt the process in the other sections. In that way, the layout of the main board ended one day after the electrical development of the product was completed.
Judge's comment:
"Difficult 10GbE and DDR/QDR routing."
About the Technology Leadership Awards
Started in 1988, this program is the longest running competition of its kind in the electronic design automation (EDA) industry. It recognizes engineers and designers who use innovative methods and design tools to address today's complex PCB systems design challenges and produce industry-leading products. See the full list of 2014 winners here.
Share
Print
Suggested Items
01/31/2020 | I-Connect007 Editorial Team
Meet Eran Navick, one of I-Connect007's newest columnists! In his columns, Eran will discuss technology around the world, touching on all aspects of PCB technology, especially high technology. Eran has been in the PCB business for over 25 years and held key positions in PCB companies, including as a PCB designer and applications engineer.
11/08/2019 | Steve Williams, The Right Approach Consulting LLC
In the final installment of this series on how PCB fabricators and designers can better communicate, Bob Chandler from CA Design and Mark Thompson from Prototron Circuits discuss the importance of "technology fit" and how this concept impacts the synergy of the two parties involved.
10/17/2019 | Andy Shaughnessy, Design007 Magazine
In a recent survey, we asked the following question: What steps do you take to make the job easier for your fabrication and assembly providers? Here are a few of the answers, edited slightly for clarity.