Reading time ( words)
I-Connect007 sales team member Angela Alexander and I recently got a tour of Lenthor's new Silicon Valley flex board shop and then sat down with President and CEO Mark Lencioni to discuss the new flex facility, the markets, management, and the future.
---
Barry Matties: Mark, give our readers a little background on Lenthor Engineering and what you do.
Mark Lencioni: We are entering our 31st year of business; having been founded in 1985. We are now located in our brand new, 55,000 sq. ft. state-of-the-art facility dedicated specifically to the fabrication and assembly of flex and rigid-flex products. We made it as "Lean" as possible for all our manufacturing systems to be very close to each other, in order to get the most efficiencies with our employees and product movement. It came out just like we planned.
Matties: So is Lenthor a flex shop primarily?
Lencioni: Yes, we specialize in flex circuit fabrication and assembly. We specialize in multilayer and rigid-flex technology, very high aspect ratios, high layer counts, and the technology to allow packaging to get into the size and shape it needs to be. We have succeeded by satisfying the toughest demands from the most demanding customers in the world.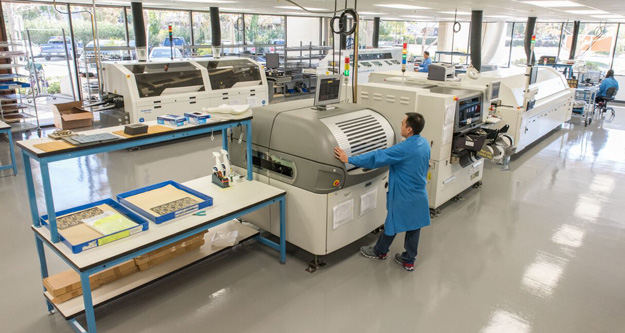 Matties: Flex is still one of the fastest growing areas in the marketplace.
Lencioni: Yes, our customers' products are the largest they will ever be and flex circuits are a natural solution to help people package things in the size and shape they need to be. They're getting smaller and smaller. From wearable devices, to cellphones, to any kind of mechanical device, automotive, military equipment, and some semiconductor equipment processing.
Matties: In your 30+ years, what's the most surprising thing you have seen in the flex market?
Lencioni: I would say the growth in both medical and military. We didn't really appreciate the opportunity these markets held for us until we did some specific market research after 9/11. The results of that research are what led us to move more heavily into these markets. If you look at the world and the environment we are in, these marketplaces are poised to be well-established for many, many years to come.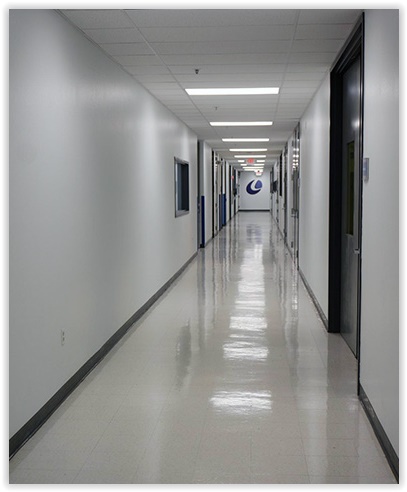 Matties: Your facility is an ITAR facility; what's the percentage of work that you bring through here?
Lencioni: We are about 55% military, 25% medical, and the rest balances across industrial and telecom.
Matties: Where do you see the largest growth coming from right now?
Lencioni: Military and Medical. Military obviously is in a very stable environment because it doesn't go offshore. We are finding growth from within a market that we are already well positioned to support. The medical market is also very favorable for us. We have developed the kind of process validation and control that market insists on.
Matties: Going back to your new facility, who laid out the facility?
Lencioni: It was a combination of Rich Clemente and myself. We took the processes, and with help from engineers regarding where they needed to be, we just started to lay it out. We did that with an architect, and so whatever building we decided to go into we just took that footprint and laid it right in.
Matties: When you are laying out a facility like this, what's the goal?
Lencioni: The goals were product efficiency and people movement. To really make sure that the product started finished within the most efficient process path, minimizing as best we could the movement and handling of materials.
Matties: When we first started the tour we talked about your old facility and the length of that process.
Lencioni: Yes, we had a campus environment previous to this which included three separate buildings. Although they were across the parking lot from each other, the movement of materials from beginning to end was about 2.2 miles. We re-validated what it is in our new factory and depending on product type the movement is down to about one eighth of a mile. The product moves with more efficiency, it doesn't get mishandled, and the employees are able to stay focused on their job of producing boards instead of moving materials.
Share
Print
Suggested Items
06/11/2020 | Pete Starkey, I-Connect007
In normal circumstances, it would have been the time of year for the EIPC Summer Conference, and Walt Custer would have opened the proceedings with his business outlook for the global electronics industry. However, circumstances were far from normal. Pete Starkey discusses some of the takeaways from Custer's global business outlook webinar, organized by EIPC.
05/28/2020 | Dan Feinberg, I-Connect007
Recently, Dan Feinberg was invited to attend a detailed and broadly informative webinar by nScrypt titled "The Strength of 3D-Printed Electronics," which covered the status and advances in the use of 3D printing for electronic device design and manufacture. nScrypt is an Orlando-based company founded in 2002 that focuses on 3D printing. Here's what Dan learned from each of the speakers.
05/07/2020 | Happy Holden, I-Connect007
Online courses have become increasingly available and popular. For this to be effective, specific requirements must be met for courses taken or produced over the internet in order to provide the user with a positive experience. Read Happy Holden's updated article from his series on 25 essential skills for engineers.