Currently, surface mount technology lines are monitored by two key inspection processes. The first, SPI, reviews the printed circuit board after solder paste has been applied and before components are placed. The second, AOI, reviews the PCB assembly after the board has been assembled and reflowed (or soldered). Now technologists are also using AOI pre-reflow to ensure parts are placed correctly before they are soldered into place.
Beyond their job of identifying errors and preventing incorrect boards from continuing along the line, these inspection processes provide the data needed to improve the performance of the entire line. SPI and AOI can both be used to make live line adjustments to improve quality without stopping the line, and to provide data that helps identify the root causes of failures or variances.
For companies to succeed in the development of Industry 4.0--and perhaps even beyond as we drive toward manufacturing autonomy--they will need inspection solutions, and inspection partners, that can combine domain expertise in optical inspection (vision and software) with the ability to connect to larger systems and contribute to process improvement utilizing tools like artificial intelligence.
ISBN: 978-1-7342005-8-4
Brent Fischthal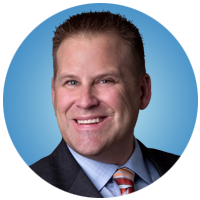 With a progressive career in marketing and sales leadership roles within the global electronics assembly industry, Brent Fischthal brings industry-focused experience in marketing strategy, sales management, business intelligence, and product management from positions held previously at Panasonic Factory Solutions, Philips Assembléon, Quad Systems, and Universal Instruments.
Brent is currently the Senior Manager for Americas Marketing and Regional Sales with Koh Young America. Brent earned a Bachelor of Science degree in marketing from West Virginia University and a Master of Business Administration from the University of Florida Hough Graduate School of Business.
In support of the electronics manufacturing industry advancement, Brent serves as the president of the SMTA Carolinas Chapter, and is a member of the SMTA Marketing, IPC-CFX, IPC-DPMX, and IPC trade show committees. Additionally, he serves on the MESA International Global Board of Directors and is the published author of several technical articles and white papers focused on assembly and inspection solutions.
Established in 2002, Koh Young pioneered a new market by launching the first 3D Solder Paste Inspection (SPI) system using a patented dual-projection Moiré technique. Since then, we have become the global leader in 3D measurement-based inspection equipment for the electronics industry. Based on our True3D™ measurement-based inspection technology, Koh Young has developed 3D Machining and Assembling Optical Inspection (MOI), 3D Dispensing Process Inspection (DPI), Semiconductor Packaging Inspection (MEISTER Series), and Medical Robotics for brain surgeries (KYMERO), in addition to our pioneering SPI and AOI systems for circuit board assembly. Through our technological innovations, we have secured thousands of global customers, and maintain the largest global market share in the SPI and AOI markets. Additionally, with our user-centric R&D activities, we continue to leverage our core competencies, develop innovative solutions, and enter new markets. Learn why so many electronics manufacturers trust us for reliable inspection at
kohyoung.com
.
This book has been technically reviewed by the following experts: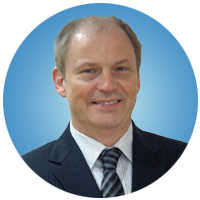 Michael Ford

Senior Director Emerging Industry Strategy,
Aegis Software
Working for Aegis Software provides Michael the opportunity to apply his software for electronics assembly manufacturing experience to further drive technology solution innovation, satisfying evolving business needs in modern digital manufacturing.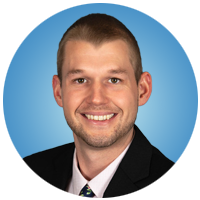 Christopher St. Mars

Process Engineer,
Intervala
Chris St. Mars has more than 12 years of experience in the electronics manufacturing industry. He currently serves as a Process Engineer for Intervala, a full-service electronics manufacturing service provider in the Greater Pittsburgh area. Chris is an SMTA Certified SMT Process Engineer (CSMTPE), [...]
Chapter Summaries
Chapter 1

It All Starts With Vision

---

Chapter 1 offers readers a brief history of inspection, including the development and application of 3D technology in solder paste inspection and automated optical inspection systems.

Chapter 2

Performance Anxiety

---

Chapter 2 looks at how increasing board complexity drives the demand for accurate and fast inspection technology.

Chapter 3

The Data Dilemma

---

In Chapter 3, readers will learn how data-driven analytics, using inspection data, can be used to overcome production challenges and to enable the smarter factory of today, and of the future.

Chapter 4

A Vision of the Factory of the Future

---

In Chapter 4, the author demonstrates how intelligent software solutions can help companies analyze and optimize the production process by managing process data from connected SPI and AOI systems to speed the arrival of the 4th Industrial Revolution.

Chapter 5

Advanced Process Control and Inspection

---

Chapter 5 shows examples of how AOI can be used successfully as a process monitoring tool for measuring printing, placement, and reflow performance.

Chapter 6

How Far Can AI Take Us?

---

In Chapter 6, learn how Artificial Intelligence has demonstrated promising potential across a variety of industries--from self-driving vehicles to virtual doctors--and it has far-reaching applications within the manufacturing sector.

Chapter 7

Smarter Manufacturing Enabled by Inspection

---

Chapter 7 looks at how inspection systems and the data they produce are making a huge contribution to the digital transformation of the factory floor and the drive to Industry 4.0.
Print-on-demand paperbacks are available for this title. Click below to order from our distributor.
What Our Readers Are Saying
This book provides unprecedented visibility of SMT processes, asserting inspection technology as a key active contributor to zero-defect quality initiatives, rather than being limited to simple defect detection.

Michael Ford, Senior Director Emerging Industry Strategy, Aegis Software
This book offers an accurate look at the aspects and challenges the electronics manufacturing industry faces with regards to SMT Inspection and its surrounding technology. In-depth insight on new and exciting true 3D inspection technology is provided, with a look into the future of leveraging big data management and autonomous manufacturing for a smarter factory.

Christopher St. Mars, Process Engineer, Intervala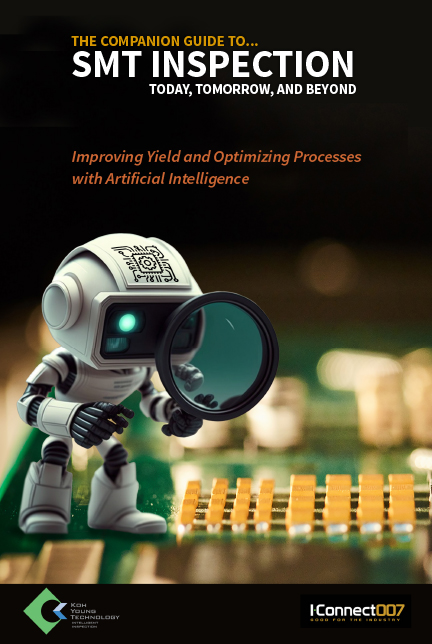 The Companion Guide to…
SMT Inspection: Today, Tomorrow, and Beyond
Advances in artificial intelligence have been limited exclusively to the human world until now, but there are far-reaching applications within the manufacturing sector, too. By using the right combination of AI technologies, manufacturers can boost their efficiency, improve flexibility, speed up processes, and even achieve self-optimizing processes at production sites. Facing a chronic skilled labor shortage, the electronics manufacturing industry can realize complete automation of the factory with the help of AI technologies. Learn how equipment providers like Koh Young are enabling the Smart Factory of the Future by adopting AI to generate "knowledge" from "experience."