Given the current trends toward smart infrastructures, industrial internet of things (IIoT), and connected and electric vehicles, electronic circuit boards are deployed into humid and potentially corrosive environments arguably to a greater extent than ever before; hence, they are at greater risk of failures due to electrochemical migration (ECM). Written by Graham Naisbitt of Gen3, this book explores how establishing acceptable electrochemical reliability can be achieved by using both CAF and SIR testing. This is a must-read for those in the industry who are concerned about ECM and want to adopt a better and more rigorous approach to ensuring electrochemical reliability.
ISBN: 978-1-7342005-2-2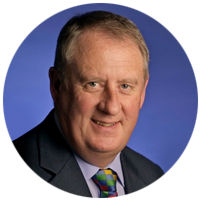 Graham K. Naisbitt is a Freeman of the City of London, a Liveryman of The Worshipful Company of Marketors, and the recipient of the IEC Lord Kelvin 1906 Award. Graham began his career in 1969 at Socaltra, a French industrial engineering consortium. Later, he worked with French heavy-engineering giant Fives Group, and between 1979 and 1985, he served at Claudius Peters AG, a German subsidiary of Babcock International.
In 1979, the Naisbitt family created Concoat Ltd., to which Graham returned in 1985, making the logical step change from heavy engineering into the electronics industry as the U.K. distributor of HumiSeal. From 1979 to 2005, Concoat grew to become the manufacturing licensees of HumiSeal conformal coatings whilst also creating many of its own coating formulations.
Concoat began to develop conformal coating application equipment that extended to both in-line dip and spray coating systems in 1982. By 2002, Concoat acquired Multicore Solders SPCID (Soldering Process Instrumentation Division) from Henkel KGaA, thus expanding its equipment manufacturing division. Following the sale of Concoat to HumiSeal, Gen3 was created in 2005. Both of Graham's sons have since joined the business as the third generation of the family.
With over 40 years in the electronics industry, Graham is a specialist in conformal coating, cleaning, SIR and CAF testing, electrochemical reliability issues, solderability, and process control matters; has authored over 100 technical papers; and given presentations around the world. He is also the current vice-chair of IPC 5-30 Cleaning and Coating Committee that embraces 15 test standard groups and a maintenance leader with IEC TC91 for SIR, CAF, ionic contamination testing, and solderability. Graham is chairman and CEO of Gen3, which continues to be a successful, family-controlled business.
For three generations, Gen3 has designed, engineered, manufactured, and distributed test and measurement equipment into the electronics industry to shield your circuits from failure in the field. Our reputation for excellence has grown to a global scale. Our team is made up of industry experts who work to set the standards around circuit testing, measurement, and compliance. We collaborate with key industry associations, offering our unique experience and expertise to educate all on what it takes to succeed. For product protection, the preferred way is Gen3, where precision comes as standard, acting as a mentor and your front-line defender. In the high-reliability arena, there is too much at stake to allow room for error. Testing must be finite and flawless. At Gen3, we understand your need for precision. Get closer to perfection by minimising your risk. Gen3: Precision as standard.
This book has been technically reviewed by the following experts: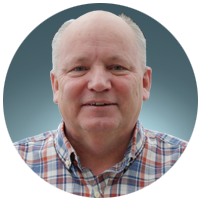 Mike Cummings Technical Director , TSI
Mike Cummings has been in manufacturing-related industries for over 47 years. He started in radar system test at Ferranti Defence before moving into defect analysis for thin-film and thick-film and PCB fabrication. Mike was appointed by the Pentagon Certification Board as a Cat A MIL-STD-2000 senior [...]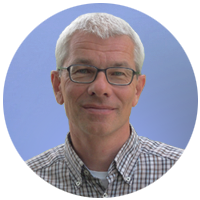 Dr. Lothar Henneken

Sr. Expert & Six Sigma Blackbelt,
Robert Bosch GmbH
Dr. Lothar Henneken studied chemistry and chemical engineering at the University of Paderborn, Germany, and the University of Waterloo, Canada, where he earned the following degrees: Dipl.-chem. and Dr. rer. nat. Staring in 1994, he worked for the iron and steel industry in Duesseldorf, Germany, [...]
Chapter Summaries
Chapter 1

The History of Contamination Testing

---

Chapter 1 addresses contamination testing, ECM migration and reliability, cleanliness, and process control, characterization, and verification.

Chapter 2

Insulation Resistance Testing Using SIR and CAF Test Methods

---

Chapter 2 details both SIR and CAF testing, including history and examples of test results.

Chapter 3

Process Control of Ionic Contamination Achieving Six Sigma Criteria

---

Chapter 3 covers a variety of topics related to process ionic contamination testing, such as validation, parameters, and optimization.
Print-on-demand paperbacks are available for this title. Click below to order from our distributor.
What Our Readers Are Saying
Well-written and easy to follow, this dedicated book focuses on the importance of cleaning and decontamination of electronic circuits before application. This topic is timely and important, considering the increasing importance of high-reliability electronics, security, and safety in an increasingly connected world.

Mike Cummings, Technical Director, TSI
A must-read for everyone who wants to deal responsibly with the subject of humidity robustness and electrochemical reliability of electronics with the now new, valid state of the art for material and process qualification.

Dr. Lothar Henneken, Sr. Expert and Six Sigma Blackbelt, Robert Bosch GmbH